Mon Mar 20, 2017, 09:45 PM
hatrack (41,339 posts)
As Many As 7,000 Giant Gas "Bubbles" Bulge Up From The Siberian Permafrost, Ready To Pop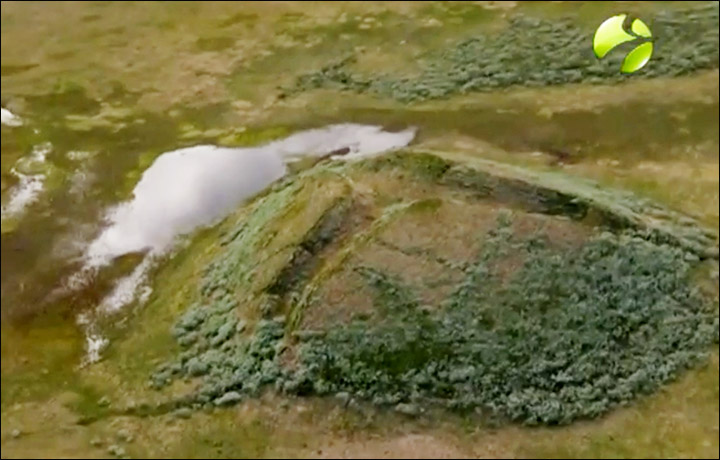 Scientists have discovered as many as 7,000 gas-filled 'bubbles' expected to explode in Actic regions of Siberia after an exercise involving field expeditions and satellite surveillance, TASS reported. A number of large craters - seen on our images here - have appeared on the landscape in northern Siberia in recent years and they are being carefully studied by scientists who believe they were formed when pingos exploded.
Alexey Titovsky, director of Yamal department for science and innovation, said: 'At first such a bump is a bubble, or 'bulgunyakh' in the local Yakut language. 'With time the bubble explodes, releasing gas. This is how gigantic funnels form.'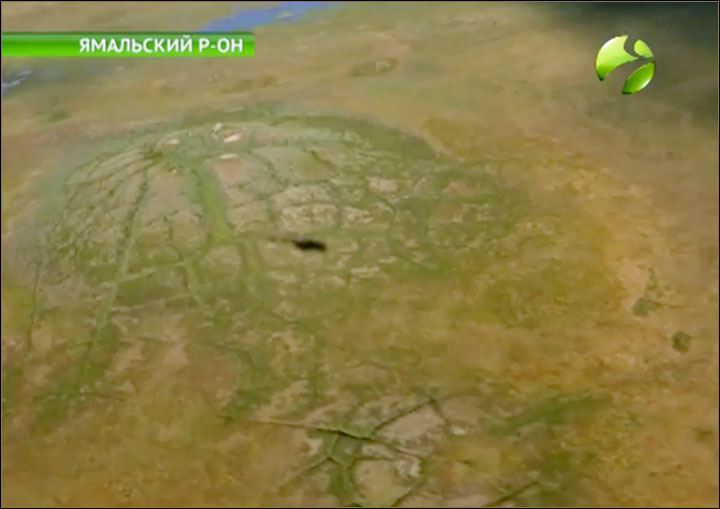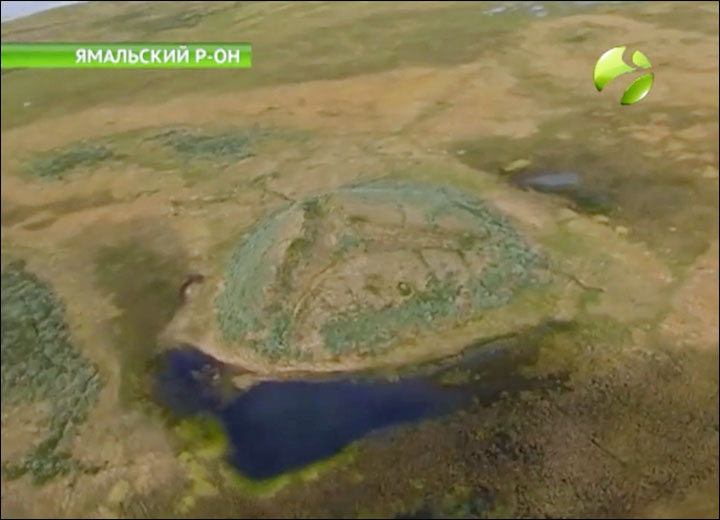 The total of 7,000 - reported by TASS - is startlingly more than previously known. The region has seen several recent examples of sudden 'craters' or funnels forming from pingos after what scientists believe are caused by eruptions from methane gas released by the thawing of permafrost which is triggered by climate change.
'We need to know which bumps are dangerous and which are not,' said Titovsky. 'Scientists are working on detecting and structuring signs of potential threat, like the maximum height of a bump and pressure that the earth can withstand.' He said: 'Work will continue all through 2017.'
EDIT
http://siberiantimes.com/science/casestudy/news/n0905-7000-underground-gas-bubbles-poised-to-explode-in-arctic/
2 replies, 462 views
Replies to this discussion thread
| | | | |
| --- | --- | --- | --- |
| 2 replies | Author | Time | Post |
| As Many As 7,000 Giant Gas "Bubbles" Bulge Up From The Siberian Permafrost, Ready To Pop (Original post) | hatrack | Monday | OP |
| | defacto7 | Monday | #1 |
| | Warpy | Monday | #2 |
---
Response to hatrack (Original post)
Mon Mar 20, 2017, 09:57 PM
defacto7 (7,420 posts)
1. They're all dangerous.
It's methane. It sounds rather catastrophic to me.
---
Response to defacto7 (Reply #1)
Mon Mar 20, 2017, 10:06 PM
Warpy (92,256 posts)
2. It's a much more dangerous greenhouse gas than CO2
Whatever life emerges on this planet after we're toasted and gone had better learn how to metabolize it.