Sat Oct 6, 2018, 10:18 AM
Fred Sanders (23,946 posts)
Deplorable - Collins: Reasonable Doubt Standard for Republicans, Reasonable Suspicion for Democrats!
Published September 16...this writer had it pegged all along.
https://www.politicususa.com/2018/09/16/susan-collins-al-franken-brett-kavanaugh.html
"Here's your daily hypocrisy alert. I mean, the Republican Party no longer stands for anything so this is a pointless exercise because not only do they not stand for anything (say hello to the deficit they almost doubled in a year after spending eight years threatening the country because they cared about deficits so much) but they shamelessly do not care that they are hypocrites.
So this is only for those who are still selling themselves as "moderates." Hi, Senator Collins."
.....
That's right. His own party wanted him to step down because Democrats try to walk their talk when it comes to women these days, unlike Republicans who keep telling us there is no war on women, while they refuse to fund the violence against women act, elect a sexual predator to the White House, have a track record of horrible comments when it comes to rape, recently ran a Roy Moore for Senate who allegedly sexually assaulted a teenager, and now they want to rush through yet another sexual predator to the Supreme Court.
Collins also said the Franken allegations were "credible, disgusting and appalling."
Susan Collins thought Al Franken wasn't fit for the Senate after he tried to force a kiss on someone and other accusations of this nature. Again I'm not defending this, but put up next to what Kavanaugh is credibly accused of – the woman accusing Kavanaugh took an FBI lie detector test and passed, on top of other incidents that suggest merit to her claim- the two are not on the same playing field at all.
..........................
..........................
If Republicans did not have Hypocrisy and a media willing to forget the word exists what would they have left?
Susan? All America sees you clearly, finally and personally I now consider you an official Deplorable.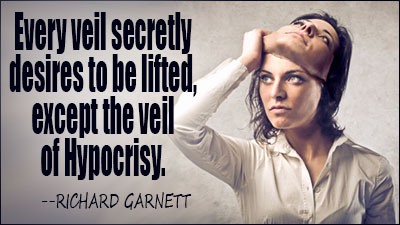 1 replies, 1367 views
Replies to this discussion thread
| | | | |
| --- | --- | --- | --- |
| 1 replies | Author | Time | Post |
| Deplorable - Collins: Reasonable Doubt Standard for Republicans, Reasonable Suspicion for Democrats! (Original post) | Fred Sanders | Oct 2018 | OP |
| | dalton99a | Oct 2018 | #1 |
---
Response to Fred Sanders (Original post)
Sat Oct 6, 2018, 10:21 AM
dalton99a (77,983 posts)
1. Kick