Sat Jan 12, 2019, 06:59 PM
underpants (144,761 posts)
Department of Agriculture is throwing out Obama-era school nutrition standards
Big Dairy Is About to Flood America's School Lunches With Milk
The Department of Agriculture is throwing out Obama-era school nutrition standards and tossing a lifeline to the dairy industry. It's called more fat, sugar, and salt.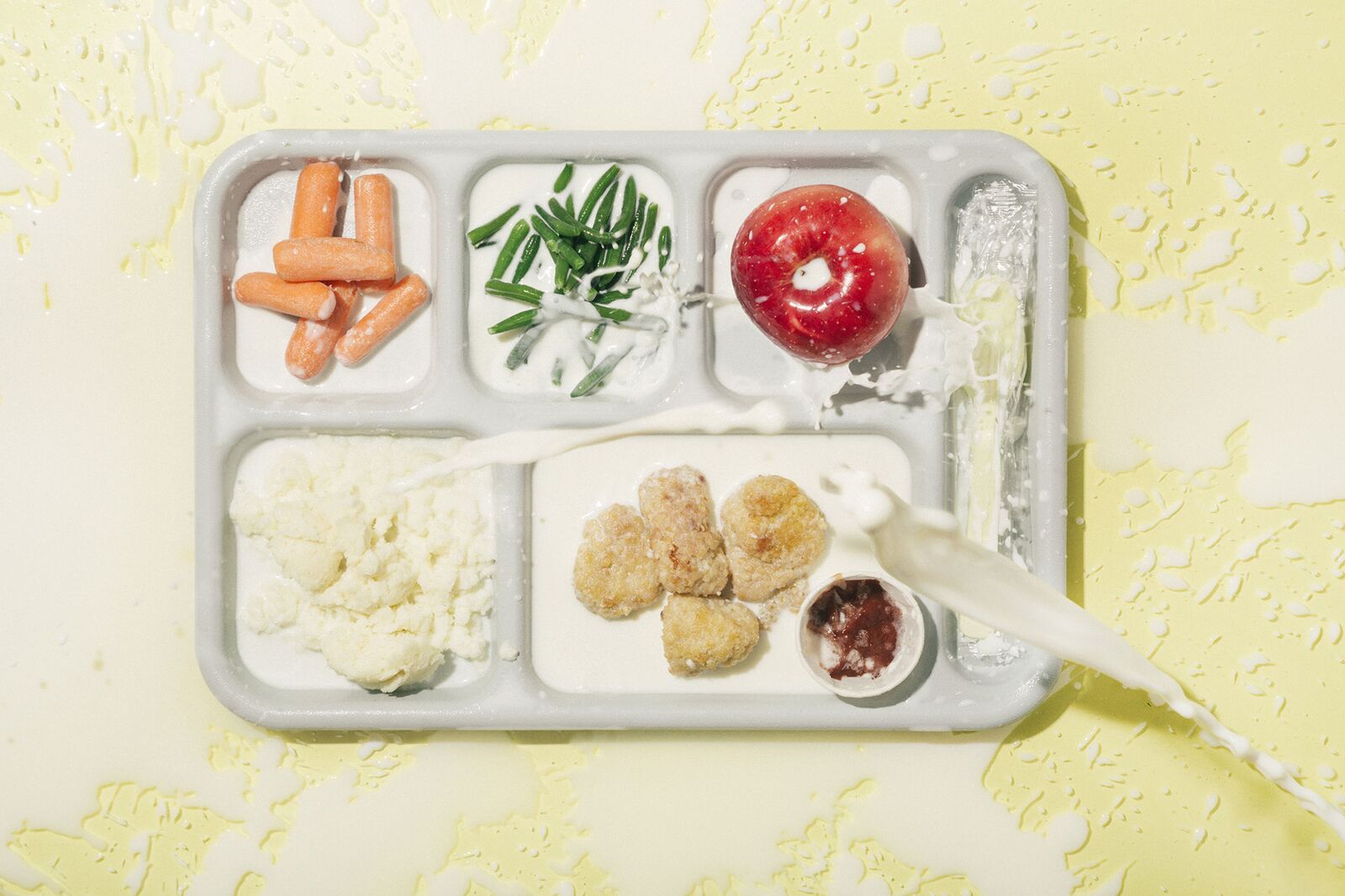 The American lunchroom war has taken another turn. Flaring first with the ketchup-as-a-vegetable controversy of the Reagan era, it's raged anew since 2010, when the Obama administration backed the Healthy, Hunger-Free Kids Act. The law directed the U.S. Department of Agriculture to rewrite the nutrition standards of the $13.6 billion National School Lunch Program for the first time in 15 years. The department soon required more fruits and vegetables, more whole grains, and lower sodium levels. Chocolate milk, if it was served, had to be fat-free. In many ways this was a frontal assault on dairy: Cheese, especially the American kind popular on burgers, is high in sodium. The new rules even told schools to make water available with every meal—after decades when the only beverage kids were routinely offered was milk.
A week after his appointment was confirmed in 2017, Secretary of Agriculture Sonny Perdue, a stocky ex-Georgia governor who made his fortune in the grain business and was once a consultant to milk producers, sat down for lunch with grade schoolers in Leesburg, Va., to announce an easing of the restrictions. Higher-fat chocolate milk was back, along with more white breads and pizza. "I wouldn't be as big as I am today without chocolate milk," Perdue told the assembled reporters.
Menu revisions began rolling out within months, and the Agriculture Department finalized the rules in December. It's a victory for many of the big food companies that count on schools as a steady source of revenue and see them as an opportunity to shape the buying habits of future consumers. The win is especially sweet for the $200 billion U.S. dairy industry, which has been in a self-declared crisis for years because of declining milk consumption.
The federal government has had a hand in school meals since 1946, when military leaders convinced President Harry Truman of the need for healthier conscripts;
the Agriculture Department now subsidizes 30 million lunches and 15 million breakfasts a day. Kids get as many as half their calories at school—a fact Michelle Obama emphasized when she made healthier school meals the centerpiece of her "Let's Move" campaign for weight loss. Often, she argued, those calories were the wrong kind: Schools were letting kids load up on sugary drinks and low-quality carbohydrates.
3 replies, 648 views
Replies to this discussion thread
| | | | |
| --- | --- | --- | --- |
| 3 replies | Author | Time | Post |
| Department of Agriculture is throwing out Obama-era school nutrition standards (Original post) | underpants | Jan 2019 | OP |
| | anarch | Jan 2019 | #1 |
| | MLAA | Jan 2019 | #2 |
| | Roland99 | Jan 2019 | #3 |
---
Response to underpants (Original post)
Sat Jan 12, 2019, 07:03 PM
anarch (6,068 posts)
1. will be surprised if they don't mandate that all schools serve Trump Steaks
Or, you know, some other kind of institutionalized grift that benefits fuckface personally. Or maybe this is all tied into some kind of kickback he's already getting. The Pretender and Thief.
---
Response to underpants (Original post)
Sat Jan 12, 2019, 07:41 PM
MLAA (3,919 posts)
2. This sadministration puts dairy industry ahead of kids' health. No surprise. MFs.
---
Response to underpants (Original post)
Sat Jan 12, 2019, 09:27 PM
Roland99 (44,998 posts)
3. Great. More porcessed, carb-loaded crap.