Wed Jul 10, 2019, 04:01 PM
Top 10 Idiots (510 posts)
Top 10 Conservative Idiots #7-5: The Battle For LaGuardia Terminal C Food Court Edition


We got to talk about Jeffrey Epstein for this top spot this week. Now as is Top 10 policy that we don't joke about things that are too horrifying to make fun of, we will still be adhering to this policy. So out of respect for the victims, we're going to be replacing all our usual funny memes and clips with pictures of Trump hanging out with people who "are his type" as he famously said about a woman accusing him of rape a few weeks ago. And by Trump's type – I mean billionaire sexual predators with a messianic complex and a massive ego. So just how bad is the Jeffrey Epstein situation?





Just so you're clear – Jeffrey Epstein is a billionaire financier who hangs with the wealthy elite and owns private jets and high rise apartments. But any time he moves somewhere, just like Jesus in the Big Lebowski, must go door to door to inform people that he's on the registered sex offender list. Now just how bad is the situation? What are the implications? And could he actually do some real prison time out of all of this? Well, we don't have time to provide accurate insight into all of those questions. So let's get to the jist of it:






Yes that's Donald Trump with Jeffrey Epstein. "He's a great guy folks, truly terrific!". Of course you know by now that Trump is of course dismissing himself from the fact that he knows Jeffrey Epstein. And you might be thinking "hey wait a minute – what about Bill Clinton???" Well if he's implicated then that will play itself out. And we won't get to that this week. But we will get to Alex Acosta, who offered a plea deal for Epstein 10 years ago, and is now coming back to bite him in the ass hard.






Yes, that is Donald Trump having dinner with billionaire sex offender Robert Kraft.


[div style="padding: 20px; background-color: #ffffff; border-radius: 10px; box-shadow: 0px 2px 4px 1px #aaa;"][div style="font-family: arial, helvetica; font-weight: bold; border-bottom: 1px dotted #999; padding-bottom: 8px;"]
[font size="8"]Donald Trump

[br] [/font] [br]

We need some music for this one:



Yes, Trump don't know much about history. Or biology. Or the French he took. Ever since our president, @realDonaldTrump, got a taste of France's grandiose military celebration known as Bastille Day, Trump has always wanted him a piece of that sweet, sweet, dictator chic. So of course, he's throwing a parade the size of his ego, with a budget to match. I mean he originally had a budget of $1 million and it came out to about $93 million. Any director who went 547% over budget would be fired instantly. And of course it was also a total shit show. Because this happened. You know what? Let's show the clip first.



And come on, even Mick Jagger was taking shots at you. Here's what he said at Gillette Stadium:



Anyway with that out of the way, how dumb was @realDonaldTrump's remarks?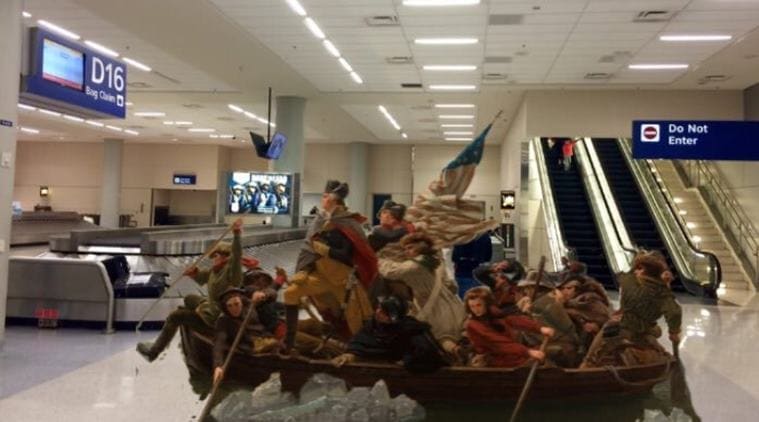 I love that graphic so much! OK so Trump says that they took over the airports in the Revolutionary War, but wait a minute – airports didn't exist in the Revolutionary War! It's not like the Founding Fathers ambushed the British army during the battle for the LaGuardia Terminal C Food Court. Oh wait, that never happened! But at least George Washington and his men dined on plenty of Long John Silvers afterwards! Yes, the first flight didn't commence until 1903! But here's where it gets good. Remember the endless amounts of shit that the GOP threw at Obama for years for reading off a teleprompter? Well…



You know what? Don't blame the teleprompter. In fact let's show that picture of his view:




Dude, seriously, you're standing behind 4 1/2 inches of bulletproof glass. I would think the teleprompter is the least of your worries! And seriously, you have rooftop snipers and F16s flying overhead and tanks on the streets, paranoid much? And just remember what Sarah Palin said about teleprompters, anybody remember that?



Yeah that happened! Just the sheer stupidity of it… AHHHHHHHHHHHHH!!!! But you know was Trump's July 4th Americagasm Spectacular a celebration of all things extreme right wing toxic patriotism or was it a chilling preview of what martial law might look like? I'd say it's more the latter than the former.







[div style="padding: 20px; background-color: #ffffff; border-radius: 10px; box-shadow: 0px 2px 4px 1px #aaa;"][div style="font-family: arial, helvetica; font-weight: bold; border-bottom: 1px dotted #999; padding-bottom: 8px;"]
[font size="8"]Donald Trump

[br] [/font] [br]

We need to talk about the Census. Is it OK to ask if a person is an American citizen? No! And add to the fact that Trump is taking some absolutely scary steps to bring America closer to Nazi Germany, this latest racist dog whistle of an abomination is rearing its' ugly head once again. So we all know that Trump doesn't know history. But he also must have skipped the class about the US Constitution too, because SCOTUS shot down the question, but he's determined to override that decision – which could be dangerous, deadly, and definitely frightening. Add to the fact that he's got an attorney general with his head up his ass and this could be a Category 5 Shit Storm.






Yes so the Trump administration's treatment of immigrants is just turning into a colossal "fuck you" to areas where they don't have total control over the populace. You know, like those pesky major cities for instance. But some good news is that if this is the hill that they choose to die on (among the thousands of other hills), this could have some serious consequences for the attorney general.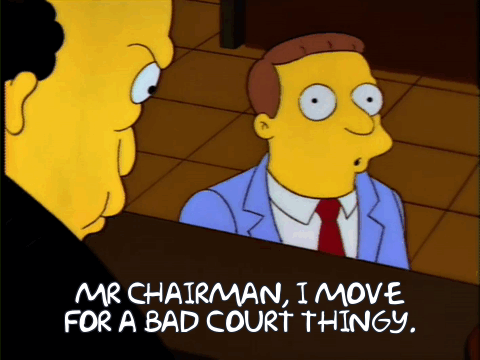 Yup, make America white again is probably the most apt description of what they're trying to do. So what else could possibly be in store if they decide to keep fucking with the census? And that by the way is something you do not fuck with. But of course, like everything else Trump takes a dump on, he leaves a trail of bad decisions, and fired employees along the way. Just look at how many lawyers he's gone through trying to pull this off:






And by the way in case you're wondering what this could mean, what the constitutional significance of this is, well, don't ask our president, because he doesn't really know. In fact he doesn't know that there's two different types of the Census – a short form and a long form. And the long form questionnaire comes every other decade and switches with the short form every 10 years.







[div style="padding: 20px; background-color: #ffffff; border-radius: 10px; box-shadow: 0px 2px 4px 1px #aaa;"][div style="font-family: arial, helvetica; font-weight: bold; border-bottom: 1px dotted #999; padding-bottom: 8px;"]
[font size="8"]Proud Boys

[br] [/font] [br]

Oh Proud Boys, what have you got yourselves into this time? You know if you didn't see last week's edition, we asked how the Proud Boys vs Antifa was still a thing. Well you know everybody's favorite alt right fight club is always out looking to kick some ass. But when you're looking to kick some ass, don't be surprised and go screaming to mama when somebody actually does kick your ass. After all, you're the ones who started the fight. And you know wherever the Proud Boys show up, Antifa is almost sure to follow. Kind of like moths to a bug zapper, it's inevitable. So before we get into it, here's my favorite thing about this recent rally – it seems they don't know how to do logistics!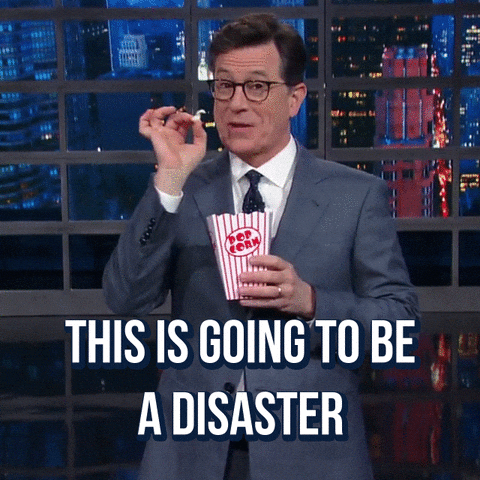 Damn right!!! Pass the butter. That sounds like the worst festival ever. Oh and by the way, just like their favorite president, Trump, the Proud Boys love inflating crowd sizes. Because unlike their actual estimated crowd size, they were far outnumbered by hundreds of counter protestors. So while the Proud Boys shoot their mouths off, they really are a bunch of snowflakes when you think about it.




Oh, Milo, Milo, Milo. Paranoid, much? Here's the thing – you can be a paranoid, racist piece of shit all you want in private, but when you take that shit public, be prepared to suffer the consequences! Think of it like trying to bathe a cat – you know you're not going to simply dunk that cat in the bathtub without it wanting to scratch your eyes out. Just ask Nick Fury. What, too soon? Oh and the hits keep getting worse for the Proud Boys, because this happened.





Holy shit!!!! When you're too racist for ICE, that's pretty fucking racist!!! I mean we all know that ICE and CBP are run by some ridiculously crazy people but when you're too far out there for them, that's pretty fucking far out there! And of course wherever the Proud Boys go, you can rest assured that what will follow is their usual shit show of police and Antifa. But yeah… how is this still a thing? Oh yeah drugs, you got to have drugs.







[div style="padding: 20px; background-color: #ffffff; border-radius: 10px; box-shadow: 0px 2px 4px 1px #aaa;"][div style="font-family: arial, helvetica; font-weight: bold; border-bottom: 1px dotted #999; padding-bottom: 8px;"]
[font size="8"]Top 10 Investigates: 737 Max 8 Latest

[br] [/font] [br]

It's time to investigate beyond the headlines. This is Top 10 Investigates!



It's no secret that the 737 Max 8 has been the most controversial plane in Boeing's lineup and its' troubled recent history has had buyers be obviously skeptical about purchasing the plane. It's also had passengers' fears about buying tickets on and riding these planes escalated. Which is naturally understandable after two easily preventable crashes stemmed from corporate greed and extremely shady business practices that have since come out in the open. So why is the 737 Max 8 so controversial? Well there's many theories. But here's what is actually happening with the ill-fated jetliner.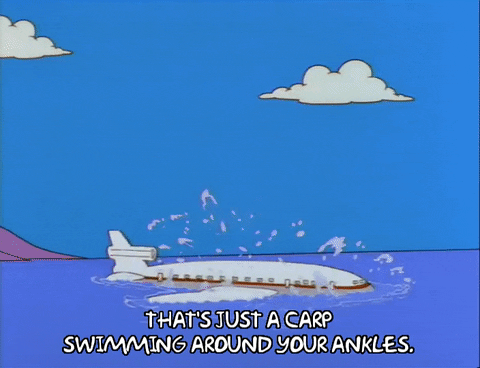 So the rest of the world is way behind the US on the amount of flight time training that the US has to endure before one becomes a pilot. But that's not the only thing plaguing the ill-fated jet. There's also that faulty software that could steer the autopilot right into the ground or ocean. And the reason why the software is faulty will make you either wretch or seething in anger.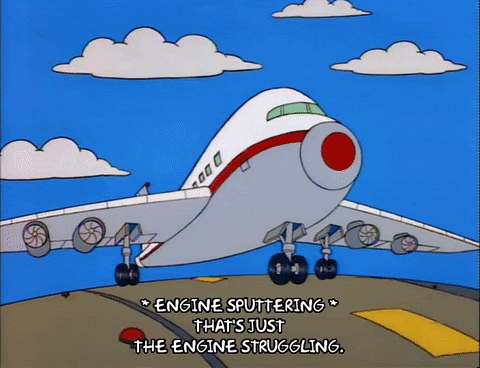 So combine faulty software engineering already resulted in a very toxic and dangerous combination that will be sure to cause a crash or two. And it did. But why, after nearly a year, is the plane still being grounded? Well, this is what happens when excessive corporate greed gets in the way of producing a safe product for the general public consumption. And the problems still continue.






Yes they may actually have to shrink like Ant-Man and go in and physically replace the defective microprocessors in the flight controllers. Except oh wait – that's not real and the Pym Particle doesn't exist. So how can Boeing resolve this problem? Throwing money at the problem won't help and it has hurt their pending sales big time, which could cost the company millions. But don't expect a fix any time soon.






That's just one problem

That's it this week for Top 10 Investigates. Good day.




[div style="padding: 20px; background-color: #ffffff; border-radius: 10px; box-shadow: 0px 2px 4px 1px #aaa;"][div style="font-family: arial, helvetica; font-weight: bold; border-bottom: 1px dotted #999; padding-bottom: 8px;"]
[font size="8"]Holy Shit

[br] [/font] [br]

Gather around my fair brothers and sisters of Austin! It's time to take a seat in the pew and pass the collection plate, for the Holy Church Of The Top 10 has convened and it's time to remind you that the holiest among us are the most full of:




My fair congregation!!! Today we are engaged in spiritual warfare of the highest caliber and it involves our government and our entertainment industry. And with today's sermon I am going to test the limits of our tax exempt status! Yes, we are a church, which means that we enjoy the fruits of our labor without having to pay Uncle Sam, but that also means that we have limits on the things we can say or not. Well, today I am going to test those limits! How you might ask? Well there's many ways the good LAWRD intended for us to do so. I mean you know that the White House is a holy land and everywhere we stand on it is holy?






Yes, somehow these people still tend to maintain their tax exempt status, and that to me is a good mystery, but how can the LAWRD solve it? Well, he can solve it through the art of spiritual warfare which comes about in so many different ways. Can I get an amen??? Now one way that the LAWRD is working is through the US Women's National Team. Oh wait, that's SAYTAN's work you godless heathens!!






Yes, those people too enjoy their tax exempt status! I mean why don't I? I'm just a simple pastor here, so the question remains: Why do I still have to fill out my 1040-EZ form like a commoner? I ask you oh LAWRD!!!! I mean I can talk about anything and tie it back to JAYSUS, like the end times (which we have done), like the Dark One (which we do every week), and even like guns (which we have)!






And that is true, good reverend! No one is saying those things. Instead they're saying Dark One this, and guns that, and Fox News that. Yet, they don't pay any taxes, so why should I? I ask you, my fair congregation!!! Can I get an amen??? But really, apparently GAWD is working through spiritual forces to ensure another 4 years of the Dark One – whose name shall not be spoken in my church, to make sure his reelection happens. Come on IRS!!!






So, IRS, are we cool? I thought so! Mass has ended, may you go in peace!!! That's it this week for:





[div style="padding: 20px; background-color: #ffffff; border-radius: 10px; box-shadow: 0px 2px 4px 1px #aaa;"][div style="font-family: arial, helvetica; font-weight: bold; border-bottom: 1px dotted #999; padding-bottom: 8px;"]
[font size="8"]Beating A Dead Horse: Nike II

[br] [/font] [br]




OK conservatives – we get it! You hate Nike! You really hate Nike! Now I want you to show me on the doll where the swoosh hurt you. Just in your mind? That's it? Stop it already. What's the latest conservative beef with the shoe company? Well, Nike had planned to roll out a shoe featuring the Betsy Ross flag on it. And well, their boy Colin Kaepernick had some concerns about it. Which of course got the conservatives' underwear in a wad over who is the more rootin' tootin' 'Murica worshipper than the next guy. Because in addition to hating Nike, they really hate Colin Kaepernick!






That's a good question and I'm sure that conservatives are probably thinking that right now! I mean if you hate them, then you must hate Jesus! But we get it conservatives, you love your flag more than you love life itself. And that's not a bad thing, but really, lighten up guys. You know why Nike pulled the Betsy Ross shoe? Well if you don't then you're part of the problem.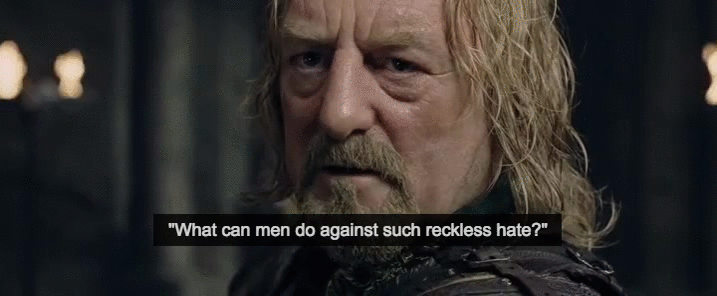 Oh come on conservatives, lighten up and have a sense of humor. Seriously, Nike only committed the worst kind of discrimination – the kind against you. It's not about the American flag – it's about you personally. Nike hurt your feelings. But your ego is so big that you think that Nike hurting your feelings is hurting America's feelings.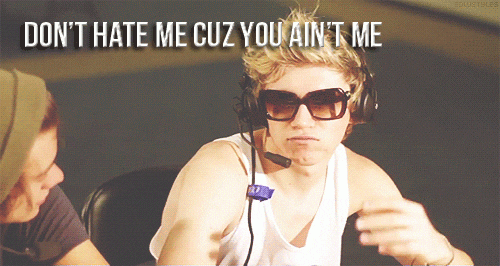 OK so white supremacists adopted the Betsy Ross flag as a symbol of modern white supremacy. You know, they're not like your dad's white supremacists. They're the hip, trendy white supremacists you see on social media. Conservatives love to fight weird battles. And they'll get pissed about a pair of sneakers before they get mad about children sitting in concentration camps. Yeah it's that fucked up isn't it? Oh and by the way, conservatives, keep up the Nike boycotts. Because guess what? While you're complaining and moaning about Nike, they're busy doing that thing called making money!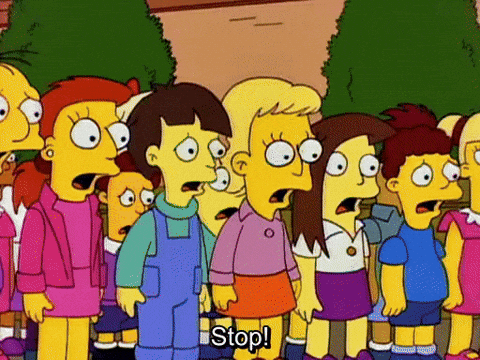 [div style="padding: 20px; background-color: #ffffff; border-radius: 10px; box-shadow: 0px 2px 4px 1px #aaa;"][div style="font-family: arial, helvetica; font-weight: bold; border-bottom: 1px dotted #999; padding-bottom: 8px;"]
[font size="8"]People Who Somehow Got Elected: Doug Ducey

[br] [/font] [br]

Politicians at the state and local levels who are so toxic, you wonder how they're able to get away with the things they get away with. This is:




This week – Arizona Governor Doug Ducey. How did this guy get elected? Well let's think of his state here for a minute. Arizona has a long history of electing some absurdly batshit crazy politicians like Joe Arpaio, Jan Brewer, Kirsten Sinema, Jeff Flake (FLAKEY!!!!), and Ron DeSantis. So how did Gov. Ducey make the list? Well, for starters, Gov. Ducey has packed the Arizona state supreme court with a whopping 7 white male conservative justices. Which begs the question – did Gov. Ducey help the court or did he really help himself? Most would suggest the latter than the former.






Of course who needs to buy things when all you have left to buy is politicians and judges? That's one way Gov Ducey will pad courts and rig trials. And by the way, just how firmly are Gov. Ducey's lips placed on Donald Trump's ass? Well, no one loves getting their ass kissed more than Trump does, and no one loves doing the kissing more than Gov. Ducey does. In fact, he would actually close the Arizona – Mexico border if Trump decided that he wanted to go there.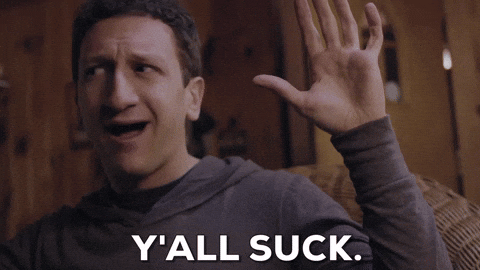 And in case you're wondering how in bed Doug Ducey is, take a look at what he did when Nike announced that it was pulling a controversial shoe with a Betsy Ross flag design. Rather than look at why Nike pulled the shoe, he simply told Nike to go fuck itself, and may have screwed his entire state over in the process.





And by the way Gov. Ducey, if you're trashing Nike, a word of advice, maybe I don't know, don't get caught wearing the apparel of the brand you claim to despise. So in one sentence you claim to despise Nike because, 'Murica, and in the next you're wearing their products? Yeah that is what we believe one would call "utter hypocrisy".





If you can't trust Gov. Ducey's opinions on brands, what can you trust him with? That's Arizona Gov. Doug Ducey, yet another in the long and ever growing list of:





[div style="padding: 20px; background-color: #ffffff; border-radius: 10px; box-shadow: 0px 2px 4px 1px #aaa;"][div style="font-family: arial, helvetica; font-weight: bold; border-bottom: 1px dotted #999; padding-bottom: 8px;"]
[font size="8"]I Need A Drink

[br] [/font] [br]

Ah Dallas, it's the end of our Texas Roadshow. We traveled nearly 1600 miles to get here, and I really need a drink!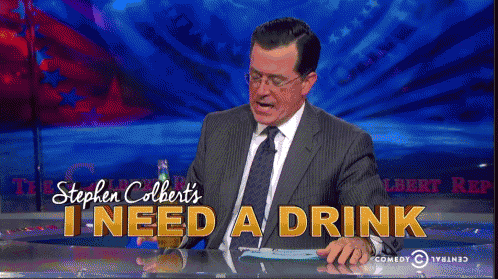 So of course you know the idea behind this segment is that we don't mix booze and politics, but we do mix booze and comedy! So tell me, bartender, what goes well with dodgeball? Oh a poppy flavored lollipop? Well you're a doo doo head!! Ah you know I'll just take my usual Jack Daniels mixed with Jack Daniels. I call it the Double Jack! Folks, one of America's most time-honored traditions, the trash talking, playground bullying sport known as Dodgeball is under attack. And really, you are just now figuring this out about Dodgeball? I mean just how bad is our favorite playground pastime?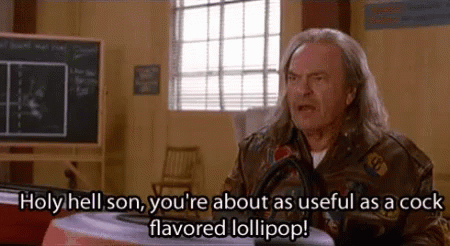 Legalized bullying? Seriously, dude, lighten up. Were you the one who always got picked last for softball? Come on, Dodgeball combines two things that are as old as time itself – trash talking and human targets! And I mean come on, if a game of dodgeball breaks out, you should expect to get hurt followed by some trash talking. And I mean really why stop there? Just ban all playground activities while we're at it. You're it!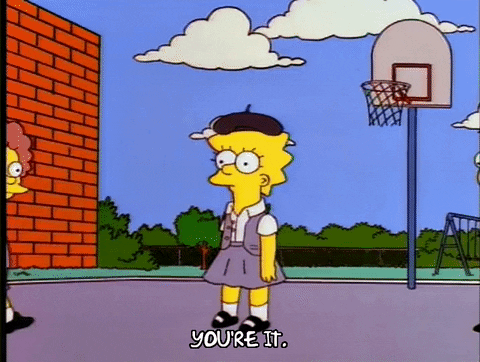 Yeah when kickball is outlawed, only outlaws will have kickballs! Suck on that!! OK I think I might have taken things a bit too far here. Nah, this is the Trump administration that we're living in here, nobody apologizes for anything! So in case you're wondering whether or not schools are removing our favorite playground past times, let's take a look at the list of the reasons why.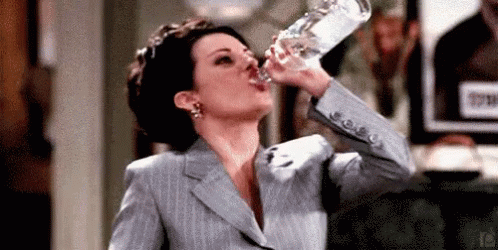 Come on, why so serious, guys? There's plenty of reasons to love competitive elimination contests, and you just listed all the reasons. Did you not see the movie Dodgeball? That was the whole point for the stronger ones to beat up on the much weaker ones! And by the way if you ban Dodgeball, only outlaws will be the ones who have Dodgeballs!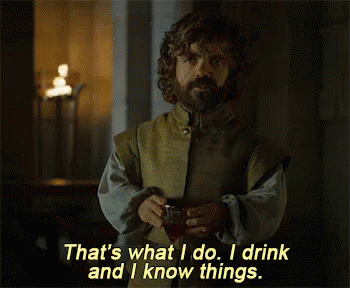 [div style="padding: 20px; background-color: #ffffff; border-radius: 10px; box-shadow: 0px 2px 4px 1px #aaa;"][div style="font-family: arial, helvetica; font-weight: bold; border-bottom: 1px dotted #999; padding-bottom: 8px;"]
[font size="8"]What's Up With Texas? Pt. 5

[br] [/font] [br]




What is up with Texas? That's the question on the table. Through four parts we've journeyed nearly 1500 miles and talked to all kinds of people through this great state. In part 1, we set out to find the real border crisis in El Paso. In part 2, we took a nearly 550 mile road trip down the border to a town that literally shares roads and municipalities with Mexico, the town of Laredo, to find out how bad the border crisis was (turns out, not really). In part 3, we visited the capitol of Austin, where governor Greg Abbott was more concerned that a fried chicken joint didn't get a stall at the terminal food court than he was about kids being trapped in cages and separated from their parents. And in part 4 we toured the Gulf Coast to find out what's going on after one of the worst natural disasters in recent history. Now we're looking at going to college. Texas is home to two very different and unique universities – Texas A&M and University Of Texas – both of which hate each other immensely. For our last segment, we decided to have some fun and talk about sports. And football and sports life dominate Texas A&M and the University Of Texas. Much like USC vs UCLA, Ohio State vs Michigan State, Alabama vs Georgia. I could go on and on. In fact, outside of the major cities, football is practically a religion in the Lone Star State. But just how much does it?






Well hopefully the season wont end that badly! So my quest to know more about Texas A&M football took a rather dark turn. In fact the t-shirts the students were wearing were some very, well, off color shirts, to say the least. And their rivalry with the University Of Texas is something that will stand the test of time. They look like dorks!!! Yes, I got caught up in the moment. And they do too.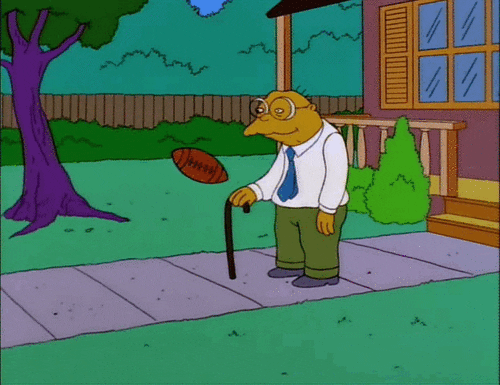 One thing is certain – if you live in Texas, whether you are liberal or conservative, Texas A&M, or Texas University, don't insult the Cowboys. Never, ever insult the Cowboys. While that's happening, at the University Of Texas, they are having one of those "we almost got him" kind of moments. Because they almost had one of the winningest coaches in college football, Nick Saban. Almost.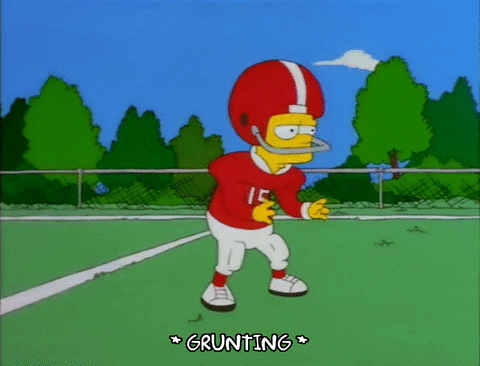 Oh come on, there's no "whataboutism" in football. Or sports in general for that matter. And why are we talking about sports for the last edition? Why not I say! We took a 550 mile road trip down the border and now we're having some fun for our last stop. And remember my "they look like dorks" comment earlier? Turns out that if you take sides in this fight, well… it won't end well for you, like this guy found out the hard way.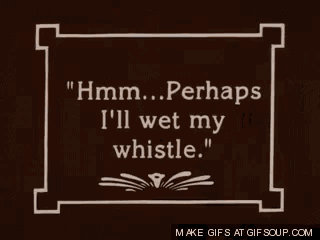 [font size="4"]Next Week:[/font]

There is no next week! We are done, finished! Thank you to my staff and crew for indulging this long and strange trip through the Lone Star State!



[font size="8"]And Now This:[/font]
[font size="8"]Trey Anastasio[/font]

Ladies and gentlemen, my next guest, you know him best as the voice and guitar of Phish, you can see him on tour this August. Playing the title track from his new album, "Ghost Of The Forest", give it up for Trey Anastasio!





Thank you Texas! We had an awesome time on this roadshow! We'll be back soon! We're off to Athens, Georgia for the first stop of our college tour next! See you next week!


Credits

Host: Initech
Top 10 Conservative Idiots Recorded In Front Of Live Audience At: Ft. Worth Improv, Ft. Worth, TX
Holy Shit Gospel Choir: University Of Texas Choir Club, Ft Worth, TX
Images: All images copyright belongs to respective copyright holders.
Videos: All videos copyright belongs to respective copyright holders
Articles: All article content copyright belongs to respective copyright holders
Writing: Top 10 Writing Department
Graphics: Top 10 Graphics Department
Research: Top 10 Research Department
Lighting & Stage Props: Top 10 Lighting Department
Legal: Top 10 Legal Department
Advertising: Top 10 Advertising Department
HR: Top 10 Human Resources Department
Initech's Wardrobe Provided By: JAB Inc.
Wheel Of Corruption By: Studio 1 Stage Props, Burbank, CA
Trey Anastasio Appears Courtesy Of: Rubber Jungle Records
Management: Initech Productions, CCC Management
Follow The Top 10 On Twitter at: @10Idiots
New! Follow The Holy Church Of The Top 10 On Twitter: @churchoftop10
Questions? Comments? Complaints? Hate mail? E-mail The Top 10 at: Top10ConIdiots@gmail.com



Initech Productions: Yes, We Got The Memo


1 replies, 1946 views
Replies to this discussion thread
| | | | |
| --- | --- | --- | --- |
| 1 replies | Author | Time | Post |
| Top 10 Conservative Idiots #7-5: The Battle For LaGuardia Terminal C Food Court Edition (Original post) | Top 10 Idiots | Jul 2019 | OP |
| | Post removed | Aug 2019 | #1 |
---