Fri Aug 2, 2019, 04:46 AM
rpannier (21,857 posts)
Communist Berlin: Then And Now (pic heavy)
To mark 30 years since the fall of the Berlin Wall, we revisited the precise locations of 14 memorable photos taken when half of the city lay behind the Iron Curtain.
The pictures here are some of the older structures. You must go to the site to see what East Berlin looks like today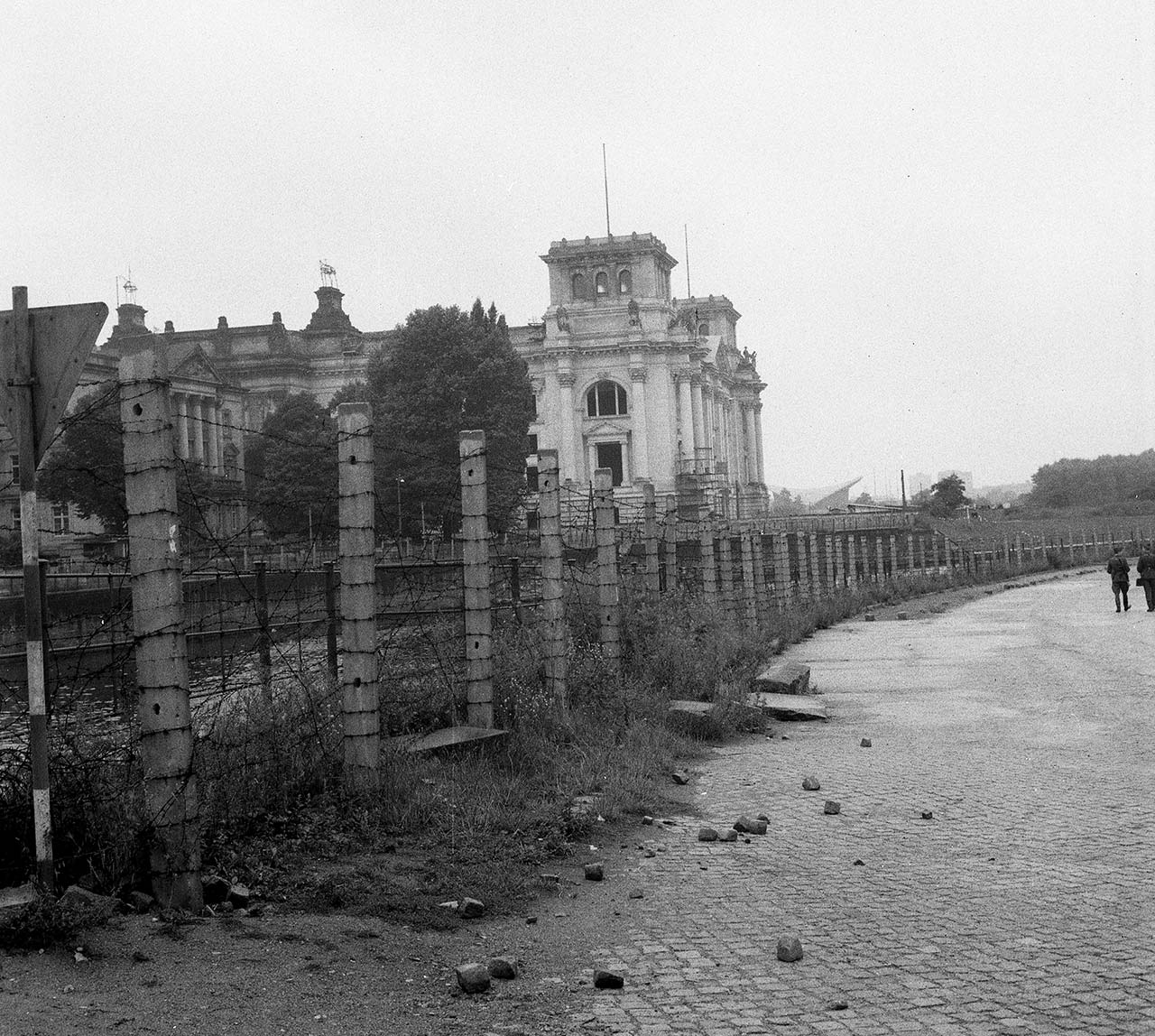 The Reichstag in 1962, as seen from behind a ragged barbed-wire fence that would become the Berlin Wall. Before the barrier's construction in 1961, some 3.5 million people -- 20 percent of the population of Soviet-administered East Germany -- had fled West. // Photo: Fortepan/Gyula Nagy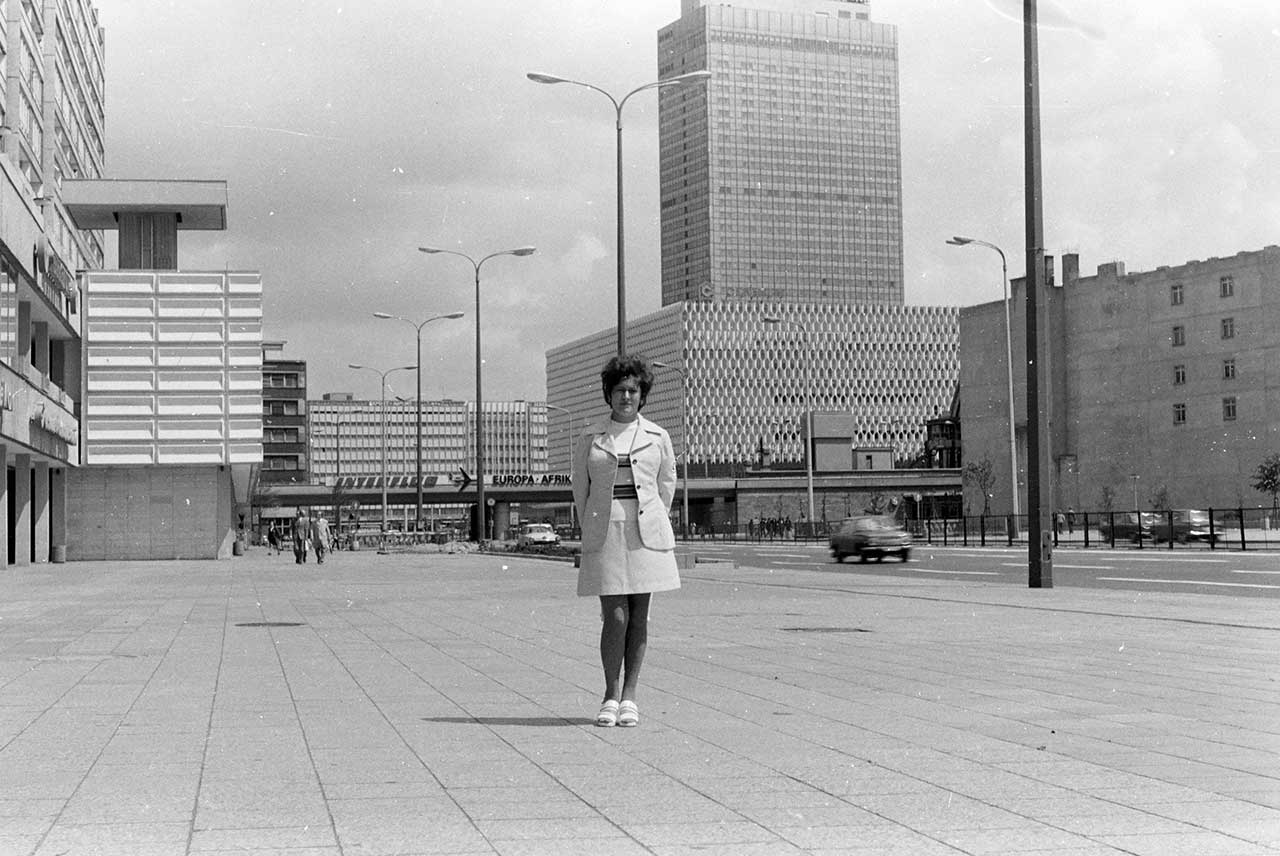 A woman poses in the center of East Berlin in 1974. From 1949 until 1990, the eastern half of Berlin was ruled by a communist government that was overseen by Moscow. // Photo: Fortepan/Chuckyeager Tumblr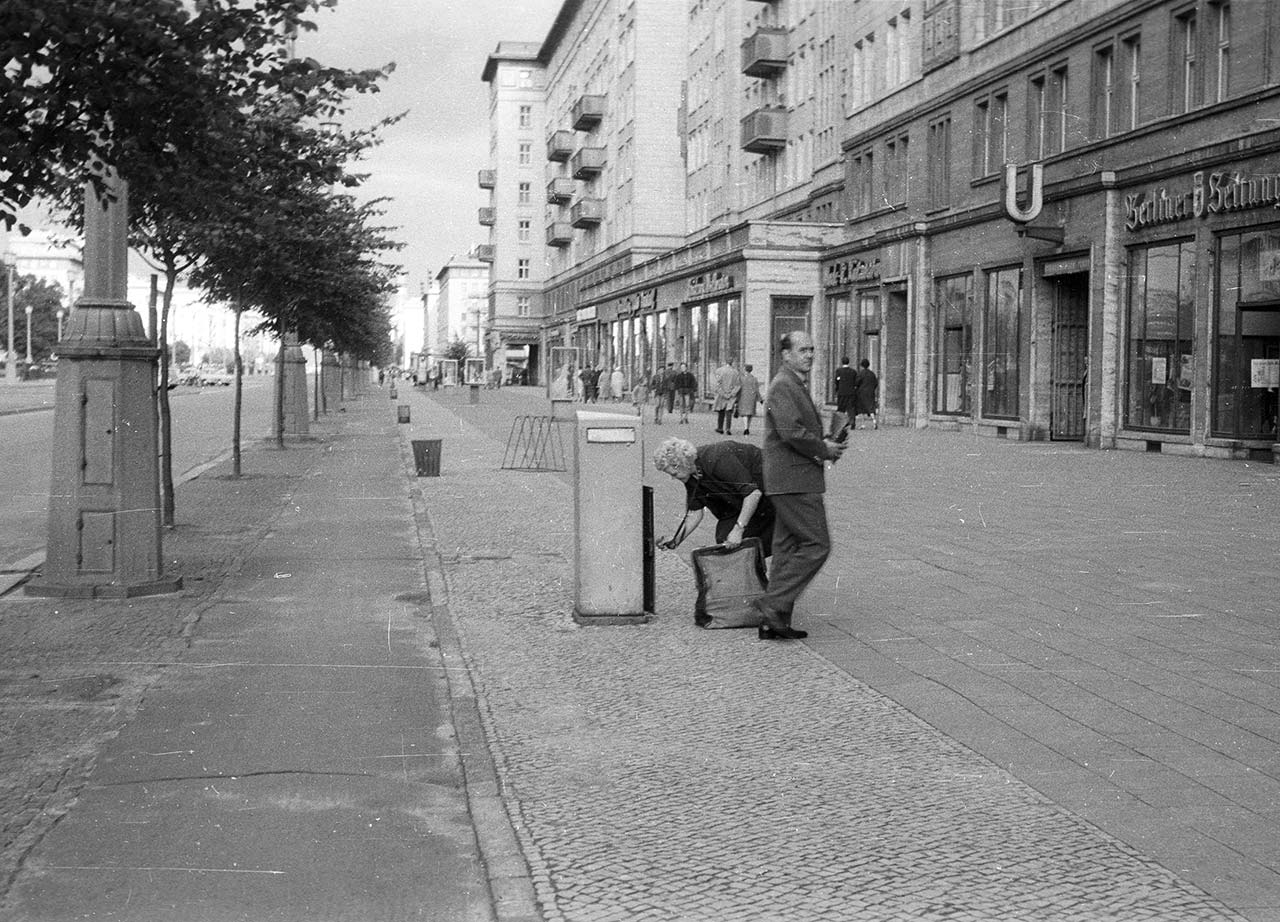 A postal worker on Karl-Marx-Allee in 1961. Public postboxes like this were a favorite stalking ground for the communist secret police, who furtively shot photographs at such sites to help them track who posted what, and to whom. // Photo: Fortepan/Gyula Nagy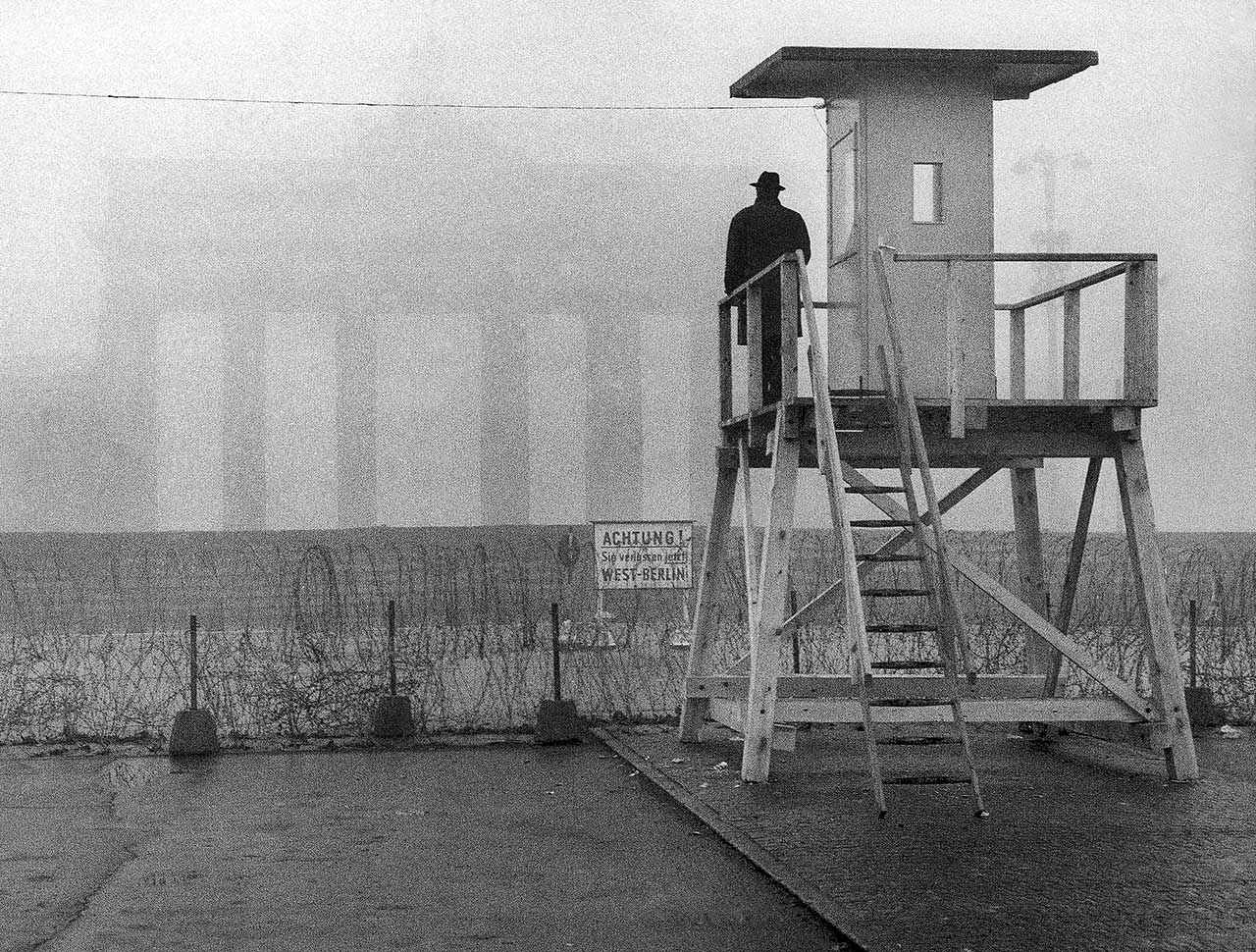 The Brandenburg Gate is shrouded in fog as a man looks over the newly erected Berlin Wall to the eastern part of the divided city in November 1961. // Photo: AP/Heinrich Sanden Sr.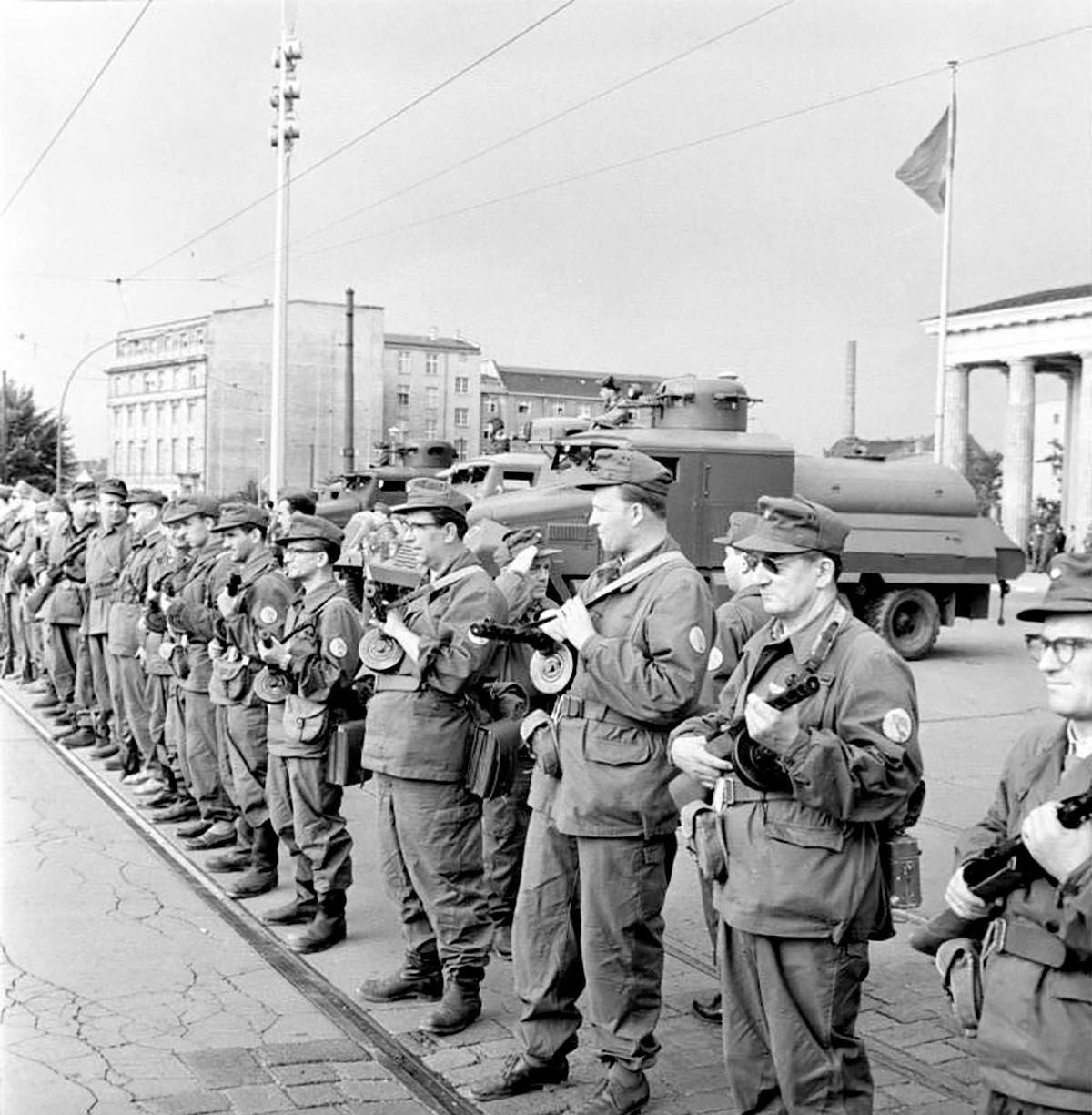 A gun-toting communist "combat group" seals off a boundary between East and West Berlin in preparation for the construction of the Berlin Wall in August 1961. // Photo: Creative Commons/Deutsches Bundesarchiv (German Federal Archive) Peter Heinz Junge
***I thought the guy next to last on the right in the sun glasses looks like Al Bundy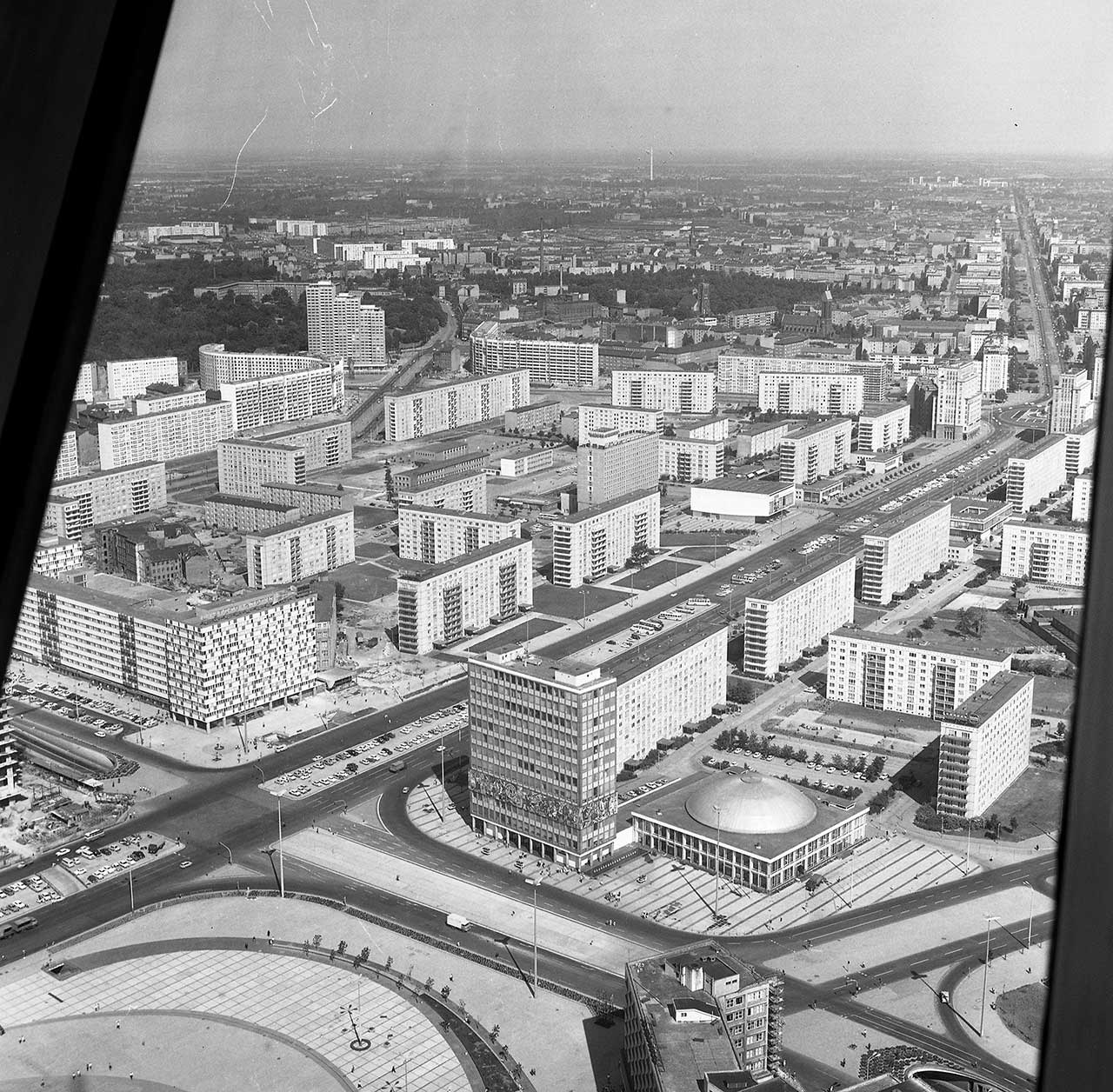 The view from Berlin's television tower, looking east up Karl-Marx-Allee in 1970. The area was almost completely rebuilt in the Stalinist architectural style after being pummeled into rubble by Allied bombing during World War II. // Photo: Fortepan/Gyula Nagy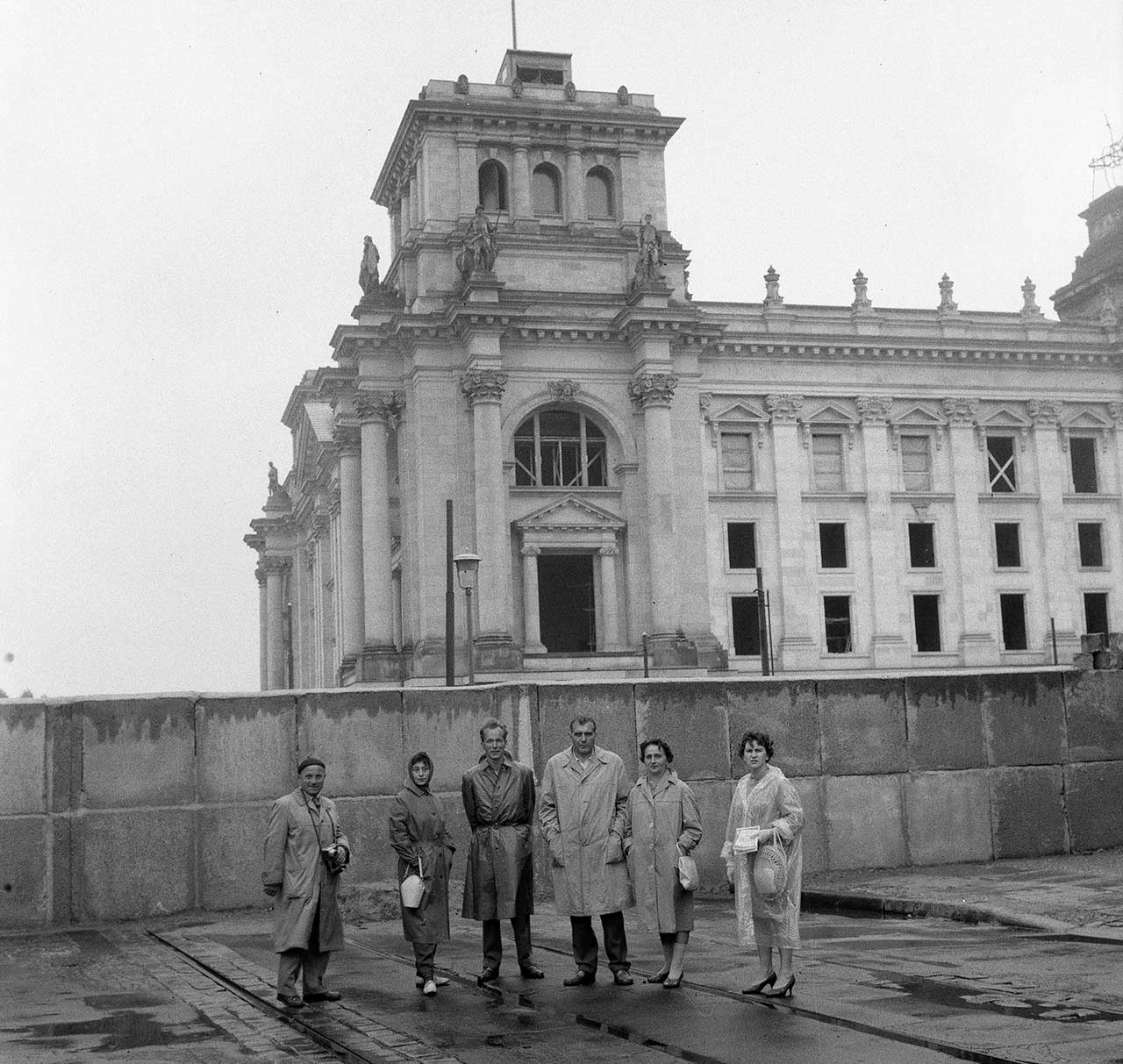 A group of rain-specked tourists poses next to the beginnings of the Berlin Wall, a few meters east of the Reichstag, in 1962. The historic building, which housed the German parliament from 1894 to 1933, lay in ruins after World War II and was in the process of being rebuilt when this photo was taken. The Bundestag, the federal parliament of a unified Germany, has met there since April 1999, the year that reconstruction – carried out by British architect Norman Foster -- was finally completed. It's now one of Germany's most popular tourist attractions. // Photo: Fortepan/Gyula Nagy
https://www.rferl.org/a/communist-berlin-then-and-now-slider-gallery/30075023.html
1 replies, 1680 views
Replies to this discussion thread
| | | | |
| --- | --- | --- | --- |
| 1 replies | Author | Time | Post |
| Communist Berlin: Then And Now (pic heavy) (Original post) | rpannier | Aug 2019 | OP |
| | bobbieinok | Aug 2019 | #1 |
---
Response to rpannier (Original post)
Fri Aug 2, 2019, 06:43 AM
bobbieinok (12,782 posts)
1. Thanks for pics. I was in Berlin Aug 13, 1962, 1 yr after Wall put up
Was in Germany for 6 months with grad school group.