Sun Aug 25, 2019, 11:19 AM
IronLionZion (33,226 posts)
Their neighborhood was flooded to save Houston
https://www.cnn.com/2019/08/25/us/hurricane-harvey-addicks-barker-litigation/index.html
His husband survived Hurricane Harvey's landfall, only to die after the government opened Houston's reservoirs.
Houston, Texas (CNN)Two days after Hurricane Harvey made landfall in Texas in August 2017, as historic rainfall submerged parts of Houston, the Army Corps of Engineers released water from two reservoirs into a river running through one of the country's richest zip codes.
The water crept out of Buffalo Bayou and into West Houston's Energy Corridor, home to numerous energy companies and residential neighborhoods.
It inundated Kyle Haines' home, drowning his 71-year-old husband, Bob. It left Maria Sotolongo's home nearly uninhabitable and set her on a costly road to rebuilding that would test her marriage.
Two years later, they're still trying to recapture the sense of security that was swept away with their possessions. On top of that, they're embroiled in litigation over the Corps' role in what happened to them.
Hundreds of West Houston property owners are suing the federal government, claiming the Corps flooded their homes to save the rest of the city. They allege the government owes them for effectively taking their property to store water from the reservoirs, in violation of a Fifth Amendment right which says the government can't take private property for public use without just compensation.
But the government doesn't see it that way.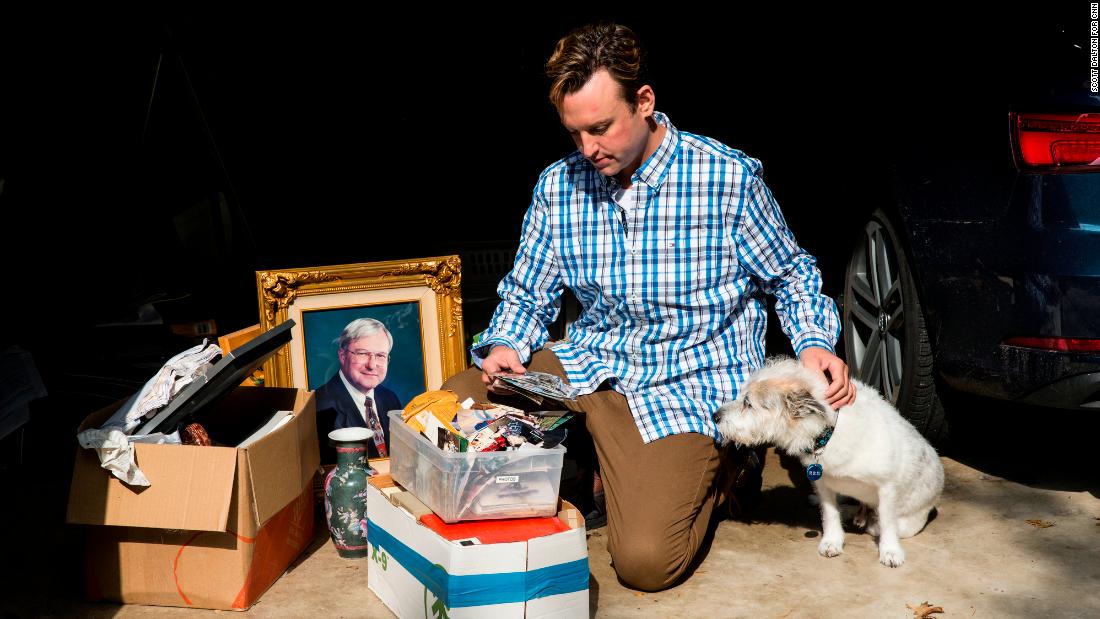 The Corps referred questions about the litigation to the Department of Justice, which declined to comment. But in legal briefs, government lawyers blame the storm for the flooding.
They claim the Addicks and Barker dams and reservoirs did their job and that the damage could have been worse if not for them. They say the government's responsibility to protect the public in an emergency trumps the plaintiffs' rights to their property.
"The Court should conclude here, as a matter of law and based on the undisputed facts, that to prove causation Plaintiffs must show that if the flood risk reduction Project had not been built, their properties would have flooded significantly less or not at all during Hurricane Harvey."
And as the legal fight continues, so does the daily struggle to rebuild.
If they don't build better flood control infrastructure, this is going to happen again. Hurricanes will keep happening and people will die from flooding.
4 replies, 1088 views
Replies to this discussion thread
| | | | |
| --- | --- | --- | --- |
| 4 replies | Author | Time | Post |
| Their neighborhood was flooded to save Houston (Original post) | IronLionZion | Aug 2019 | OP |
| | Mike 03 | Aug 2019 | #1 |
| | pecosbob | Aug 2019 | #2 |
| | Bayard | Aug 2019 | #3 |
| | Drahthaardogs | Aug 2019 | #4 |
---
Response to IronLionZion (Original post)
Sun Aug 25, 2019, 11:24 AM
Mike 03 (16,577 posts)
1. This will also be an issue in Florida
This story is emblematic of the tough decisions ahead as weather and climate worsen. There are growing conflicts over which areas of southern Florida will have seawalls/pumps and who will pay for them. The wealthy areas will be protected at all costs to the detriment of poorer citizens. There will be much conflict over these types of issues.

Thanks for posting this.
---
Response to IronLionZion (Original post)
Sun Aug 25, 2019, 11:37 AM
pecosbob (5,830 posts)
2. My neighborhood on the edge of Galveston Bay subsided into the bay in the seventies
as a result of petrochemical companies drawing up all the groundwater for their chemical processes. The ground shrunk like a sponge and the neighborhood where I lived as a child was swallowed by the waves. That was a case of abusing property owners rights for the greater good as it was considered to be at the time.

Bottom line is that the two dams and reservoirs have protected property that would have been flooded dozens of times in the last several decades if not for the flood control projects. The region is a confluence for drainage into the Gulf and there are simply many areas within the region that historically are not suitable for building...period. The hundred year flood level was always observed in the San Jacinto River watershed for good reason. If you build there you will be flooded, eventually.

In a region that commonly can see more than twelve inches of rain in a twenty-four period it doesn't make much sense to build along creeks and bayous.

Whether it was a mistake to have built the dams and carved up all the watershed into residential plots...probably so, but that's a different discussion.
---
Response to IronLionZion (Original post)
Sun Aug 25, 2019, 12:29 PM
Bayard (12,050 posts)
3. Couldn't they have at least given these people some warning before they opened the floodgates?
Sounds like criminal negligence to me.
---
Response to Bayard (Reply #3)
Sun Aug 25, 2019, 01:31 PM
Drahthaardogs (6,843 posts)
4. Did they build their homes in an emergency spillway?