Sun Nov 24, 2019, 09:02 PM
Kid Berwyn (7,819 posts)
It's not the Secretary of the Navy who should resign.
It's the traitor who thinks he is above the law and can chose them he thinks fit to join him there.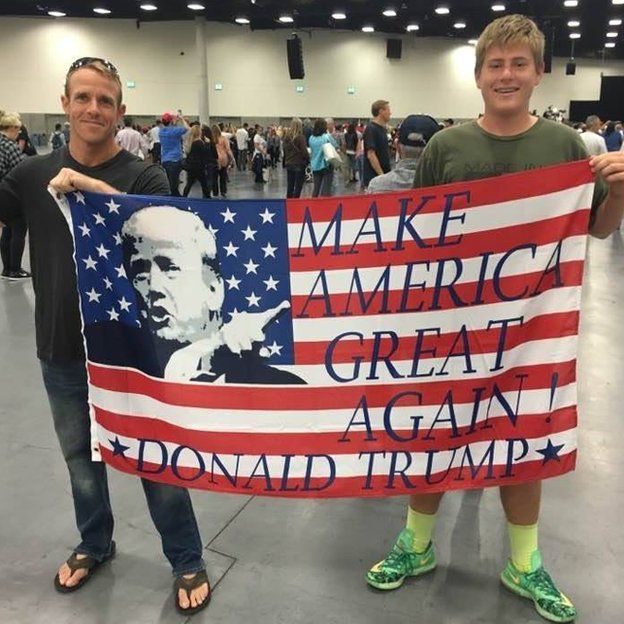 10 replies, 1266 views
Replies to this discussion thread
| | | | |
| --- | --- | --- | --- |
| 10 replies | Author | Time | Post |
| It's not the Secretary of the Navy who should resign. (Original post) | Kid Berwyn | Nov 2019 | OP |
| | msongs | Nov 2019 | #1 |
| | Kid Berwyn | Nov 2019 | #4 |
| | splat | Nov 2019 | #2 |
| | Kid Berwyn | Nov 2019 | #5 |
| | Ohiogal | Nov 2019 | #3 |
| | Kid Berwyn | Nov 2019 | #7 |
| | UTUSN | Nov 2019 | #6 |
| | Kid Berwyn | Nov 2019 | #8 |
| | dustyscamp | Nov 2019 | #9 |
| | Kid Berwyn | Nov 2019 | #10 |
---
Response to Kid Berwyn (Original post)
Sun Nov 24, 2019, 09:16 PM
msongs (62,675 posts)
1. that looks a bit like flag desecration nt
---
Response to msongs (Reply #1)
Sun Nov 24, 2019, 09:42 PM
Kid Berwyn (7,819 posts)
4. What Malcolm Nance said.
Anyone who has ever talked to a bookie knows that a person in debt never insults the person that they owe money to. So, by bringing this up, and making Donald Trump… Using his natural populous traits. When he used to do worldwide wrestling, he came on as the evil guy with a big check, and then by the end of the wrestling match he would be embracing the guy who was the hero, the good guy. Putin, I'm sure, and his psychologist, and his scholars, saw that he had a draw for the base level American, the Wal-Mart shopping American. Even though he was a brash, supposedly rich guy, he had a way of touching them. I am absolutely certain that this was the calculation that they made, that he was not only popular in Russia, he was the kind of authoritarian Putin would like to fund, because Putin had been funding authoritarian governments all over Europe. To get the United States, and put this guy in as an ally, would just be monumental.
Source:
https://whowhatwhy.org/2019/11/22/from-useful-idiot-to-working-asset/
---
Response to Kid Berwyn (Original post)
Sun Nov 24, 2019, 09:18 PM
splat (2,205 posts)
2. Maybe not what it appears
He made a private deal with Trump???
Rather than criticizing how the Navy pursued the case, however, [Defense Secretary Mark T.] Esper said that Spencer privately proposed to White House officials that he would ensure that Gallagher retired as a Navy SEAL, with his Trident insignia, if they did not interfere with a review board convened to determine his fitness to stay in the elite force.

Spencer's proposal to the White House — which he did not share with Esper during several conversations about the matter — contradicted his own public position on the case, chief Pentagon spokesman Jonathan Hoffman said in a statement.

Esper said in the statement that he was "deeply troubled by this conduct."

"Unfortunately, as a result I have determined that Secretary Spencer no longer has my confidence to continue in his position," Esper said. "I wish Richard well."
[link:
https://www.washingtonpost.com/national-security/2019/11/24/pentagon-chief-asks-navy-secretarys-resignation-over-private-proposal-navy-seals-case/
]
---
Response to splat (Reply #2)
Sun Nov 24, 2019, 09:45 PM
Kid Berwyn (7,819 posts)
5. Don't know, yet. Wanted to point out who Trump pardons...
...as an unfit commander-in-chief, serve to divide the military — an institution where those in authority know all are equal under law.
---
Response to Kid Berwyn (Original post)
Sun Nov 24, 2019, 09:22 PM
Ohiogal (22,214 posts)
3. I'll bet those two don't get many dates ...
---
Response to Ohiogal (Reply #3)
Sun Nov 24, 2019, 09:58 PM
Kid Berwyn (7,819 posts)
7. Eddie Gallagher is on the left, I believe.
---
Response to Kid Berwyn (Original post)
Sun Nov 24, 2019, 09:49 PM
UTUSN (62,204 posts)
6. Heck, SHITLER doesn't even visit troops, besides dishonor vets, is a COWARD *and* a TRAITOR!
---
Response to UTUSN (Reply #6)
Sun Nov 24, 2019, 10:20 PM
Kid Berwyn (7,819 posts)
8. What Lucian K. Truscott IV said...
Excerpt...
Even as Trump bragged about pulling 1,000 U.S. troops out of Syria, he sent 2,000 troops to Saudi Arabia on a mission that still hasn't been defined, other than as an unfocused response to the recent Iranian drone attack on Saudi oil fields. He prepares to start new wars at the same time he lies about ending old ones.
All this is just more willful ignorance contained within his usual fog of lies. But it was his description of the grief of families meeting the bodies of their dead at Dover Air Force Base that was most illustrative of his abject disdain for human life. "They scream, like I've never seen anything before. They'll break through military barriers. They'll run to the coffin and jump on top of the coffin. Crying mothers and wives. Crying desperately."
Let's put aside the callousness of using the grief of fathers and mothers and husbands and wives. That's a given. It's the way he treats that grief as spectacle that illustrates Trump's inhumanity. For him, the tableau of families witnessing the grim ritual of military bodies being returned on a cargo jet at night to American soil is just another scene in the reality television show that runs in his head 24 hours a day. Trump has no idea what a bullet or a piece of shrapnel does to a human body. He has no idea, in fact, what the death of a soldier is. His description of the scene at Dover is the worst kind of voyeurism, and yet another example of Trump's inability to feel or express empathy.
Continues...
Source:
https://www.salon.com/2019/10/19/america-is-being-held-hostage-by-a-bloody-madman-and-hes-in-the-white-house/
---
Response to Kid Berwyn (Original post)
Sun Nov 24, 2019, 10:50 PM
dustyscamp (1,945 posts)
9. That POS Gallagher is a disgrace
Hopefully karma will catch up to him some day
---
Response to dustyscamp (Reply #9)
Tue Nov 26, 2019, 10:36 AM
Kid Berwyn (7,819 posts)
10. The guy cracked. Still, no excuse for his actions...
...Wars without end serve only to enrich the few and destroy Democracy.
KA-CHING: The Company Getting Rich Off the ISIS War

For the Middle East, the growth of the self-proclaimed Islamic State has been a catastrophe.
For one American firm, it's been a gold mine.
by Kate Brannen
08.02.15
The war against ISIS isn't going so great, with the self-appointed terror group standing up to a year of U.S. airstrikes in Syria and Iraq.
But that hasn't kept defense contractors from doing rather well amidst the fighting. Lockheed Martin has received orders for thousands of more Hellfire missiles. AM General is busy supplying Iraq with 160 American-built Humvee vehicles, while General Dynamics is selling the country millions of dollars worth of tank ammunition.
SOS International, a family-owned business whose corporate headquarters are in New York City, is one of the biggest players on the ground in Iraq, employing the most Americans in the country after the U.S. Embassy. On the company's board of advisors: former Deputy Defense Secretary Paul Wolfowitz—considered to be one of the architects of the invasion of Iraq—and Paul Butler, a former special assistant to Pentagon chief Donald Rumsfeld.
The company, which goes by "SOSi," says on its website that the contracts it's been awarded for work in Iraq in 2015 have a total value of more than $400 million. They include a $40 million contract to provide everything from meals to perimeter security to emergency fire and medical services at Iraq's Besmaya Compound, one of the sites where U.S. troops are training Iraqi soldiers. The Army awarded SOSi a separate $100 million contract in late June for similar services at Camp Taji. The Pentagon expects that contract to last through June 2018.
Snip...
"It allows us to maintain the façade of no boots on the ground while at the same time growing our footprint," said Laura Dickinson, a law professor at George Washington University whose recent work has focused on regulating private military contractors.
CONTINUED...
http://www.thedailybeast.com/articles/2015/08/02/the-company-getting-rich-off-of-the-isis-war.html
The Pentagon won't mutiny. They may be called on to arrest the traitor-in-chief.