Fri Jul 17, 2020, 12:06 PM
Celerity (21,602 posts)
Laura Ingraham's Descent Into Despair
At some point, her Reaganite optimism slowly hardened into something better described as a form of apocalyptic pessimism.
https://www.theatlantic.com/ideas/archive/2020/07/laura-ingrahams-descent-into-despair/614245/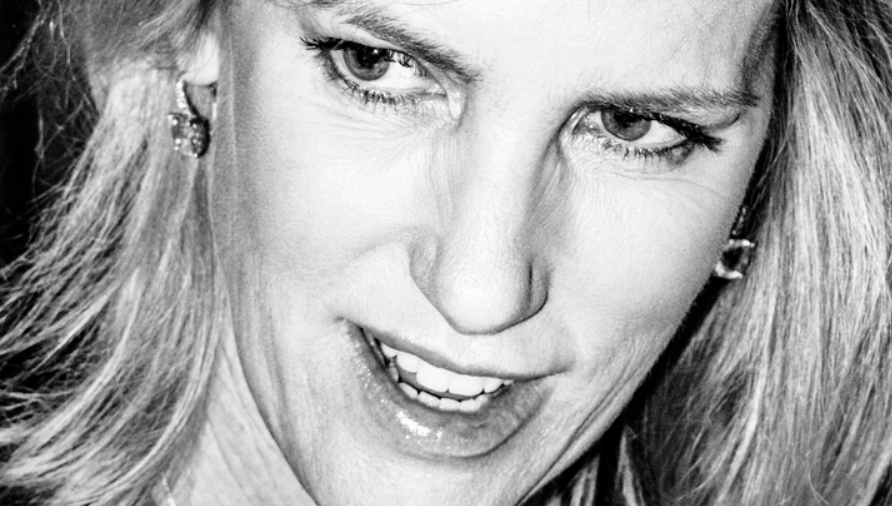 "It was cocktail hour on the opening day of the new, Republican-dominated Congress, and the long, chandelier-lighted parlor of David Brock's town house in Georgetown was filling up with exuberant young conservatives fresh from events on the Hill." That was the opening sentence, in 1995, of a New York Times Magazine cover story called "The Counter Counterculture." The author was the late James Atlas, and one by one, he introduced a series of characters. There was young David Brooks, then of The Wall Street Journal's editorial page. There was Brock himself, best known at the time for his vicious investigations into the personal affairs of President Bill Clinton. There was David Frum—now a writer for The Atlantic—and his wife, Danielle Crittenden, with whom, years later, I co-wrote a Polish cookbook.
There are amusing details—expensive Georgetown restaurants where educated conservative elites pour scorn upon educated liberal elites—but the tone of the article was not negative. It included a parade of other names and short profiles: Bill Kristol, John Podhoretz, Roger Kimball, Dinesh D'Souza. I knew most of them at the time the article appeared. I was then working in London for The Spectator, a conservative political magazine, and my relationship to this group was that of a foreign cousin who visited from time to time and inspired mild interest, but never quite made it to the inner circle. I wrote occasionally for The Weekly Standard, edited by Kristol; for The New Criterion, edited by Kimball; and once for the Independent Women's Quarterly, then edited by, among others, Crittenden.
I also knew, slightly, a woman whose appearance, in a leopard-skin miniskirt, was the most notable thing about the magazine's cover photograph: Laura Ingraham, who had been a clerk to Supreme Court Justice Clarence Thomas and was then an attorney at a tony law firm. In the penultimate paragraph Atlas finds himself, near midnight, "careering through the streets of downtown Washington with Brock in Ingraham's military-green Land Rover at 60 miles an hour looking for an open bar while the music of Buckwheat Zydeco blasted over the stereo." As the Fox News presenter whose career is most closely tied to President Donald Trump, Ingraham is now far more famous than she was back then. She spoke for Trump at the Republican convention, in 2016; during the coronavirus pandemic, she has risen to prominence once again, not just supporting him but pushing him to "reopen" the country with maniacal fervor, accusing those who urge caution of having a political bias.
Nevertheless, she still occasionally reconfirms, on her television programs or in public speeches, the main thing I associated her with in the 1990s: a devotion to Ronald Reagan and Reaganism, the same devotion that would have been shared, back then, by all of those people at Brock's cocktail party. Or perhaps devotion to Reagan is a bit too specific. What really held that group together—and what drew me to it as well—was a kind of post–Cold War optimism, a belief that "we had won," that the democratic revolution would now continue, that more good things would follow the collapse of the Soviet Union. This wasn't the nostalgic conservatism of the English, or the hard-right nationalism found elsewhere in Europe; this was something more buoyant, more American—an optimistic conservatism that wasn't backward-looking at all. Although there were darker versions, at its best it was energetic, reformist, and generous, predicated on faith in the United States, a belief in the greatness of American democracy, and an ambition to share that democracy with the rest of the world.
snip
12 replies, 1478 views
Replies to this discussion thread
| | | | |
| --- | --- | --- | --- |
| 12 replies | Author | Time | Post |
| Laura Ingraham's Descent Into Despair (Original post) | Celerity | Jul 2020 | OP |
| | still_one | Jul 2020 | #1 |
| | TomCADem | Jul 2020 | #2 |
| | Mike 03 | Jul 2020 | #3 |
| | Celerity | Jul 2020 | #5 |
| | Mike 03 | Jul 2020 | #4 |
| | Nevilledog | Jul 2020 | #6 |
| | bluedye33139 | Jul 2020 | #7 |
| | electric_blue68 | Jul 2020 | #9 |
| | bluedye33139 | Jul 2020 | #10 |
| | Midnight Writer | Jul 2020 | #8 |
| | hatrack | Jul 2020 | #11 |
| | JHB | Jul 2020 | #12 |
---
Response to Celerity (Original post)
Fri Jul 17, 2020, 12:08 PM
still_one (79,882 posts)
1. Really sad that many of these purveyors of hate and misinformation are graduates of Ivy League
---
Response to still_one (Reply #1)
Fri Jul 17, 2020, 12:20 PM
TomCADem (16,926 posts)
2. Not a Big Surprise. Privilege and Opportunity May Lead to a Sense of Responsibility...
... or it may lead to a sense of entitlement. For example, Tucker Carlson lead a privileged life going to private board school by the beach and an exclusive private college in Connecticut, yet rather than developing a sense of responsibility, he has made his career stoking racial resentment among working class whites, thus using hate to aid in the oppression of his primary audience.
https://www.stgeorges.edu/
St. George Boarding School:
Trinity College in Connecticut:
---
Response to Celerity (Original post)
Fri Jul 17, 2020, 12:21 PM
Mike 03 (16,578 posts)
3. Pretty interesting
A few elements of ingraham's trajectory remain mysterious. One is her frequent invocation of moral values, Christian values, personal values. During a 2007 speech, she told a group in Dallas that "without virtue there is no America. Without virtue we will be ruled by tyrants." She then listed those virtues: "honor, courage, selflessness, sacrifice, hard work, personal responsibility, respect for elders, respect for the vulnerable." None of these virtues can be ascribed to Donald Trump. More complicated is her participation in the opprobrium that the president heaps on all immigrants, and her own fears that legal immigration has undermined "the America we know and love." Ingraham herself has three adopted children—all immigrants.
This is an adapted excerpt from Anne Applebaum's new book
Twilight of Democracy
.
---
Response to Mike 03 (Reply #3)
Fri Jul 17, 2020, 12:26 PM
Celerity (21,602 posts)
5. Great points
---
Response to Celerity (Original post)
Fri Jul 17, 2020, 12:25 PM
Mike 03 (16,578 posts)
4. Fascinating paragraph:
The Polish writer Jacek Trznadel has described what it felt like, in Stalinist Poland, to be a loud advocate for the regime and to doubt it at the same time. "I was shouting from a tribune at some university meeting in Wrocław, and simultaneously felt panicked at the thought of myself shouting . . . I told myself I was trying to convince [the crowd] by shouting, but in reality I was trying to convince myself." For some people, loud advocacy of Trump helps to cover up the deep doubt and even shame they feel about their support for Trump. It's not enough to express tepid approval of a president who is corrupting the White House and destroying America's alliances and inflicting economic catastrophe on the country: You have to shout if you want to convince yourself as well as others. You have to exaggerate your feelings if you are to make them believable.
---
Response to Mike 03 (Reply #4)
Fri Jul 17, 2020, 12:27 PM
Nevilledog (29,097 posts)
6. +1
---
Response to Celerity (Original post)
Fri Jul 17, 2020, 12:38 PM
bluedye33139 (1,447 posts)
7. After Gore Vidal fell in love with Timothy McVeigh, he was on her show a lot
Gore Vidal underwent a bizarre transformation in the final years of his life. He literally fell in love with Timothy McVeigh and believed that McVeigh had just cause for the terrorist bombing that he did.

After that, he was on her show a few times, and yikes. Yikes.

She is a voice of absolute evil.
---
Response to bluedye33139 (Reply #7)
Fri Jul 17, 2020, 05:52 PM
electric_blue68 (4,174 posts)
9. Yikes, I never heard....
... that about him! Fuck that.
Most of us
know
McVey was a white supremacist domestic terrorist!
---
Response to electric_blue68 (Reply #9)
Fri Jul 17, 2020, 05:57 PM
bluedye33139 (1,447 posts)
10. I think Gore Vidal lost his mind near the end
---
Response to Celerity (Original post)
Fri Jul 17, 2020, 02:49 PM
Midnight Writer (13,214 posts)
8. I recall her campaigning against Eric Cantor in the primary he lost.
She wore a giant gold cross and quoted repeatedly from the New Testament.

I don't know how it came as a surprise that the very conservative yet Jewish Eric Cantor was toppled by his own constituents.
---
Response to Celerity (Original post)
Fri Jul 17, 2020, 05:59 PM
hatrack (54,085 posts)
11. Fuck that clueless, overpaid harridan . . .
Long may her descent deeper into despair continue.
---
Response to Celerity (Original post)
Fri Jul 17, 2020, 06:48 PM
JHB (34,026 posts)
12. Conservatives of that ilk have always been a bit sweet on fascism...
...and often more than a little. (No surprise that Buchanan was her mentor.) They loved Franco, the Shah, Pinochet, South American Juntas, and now Putin. Before the war they admired Mussolini's Italy. I swear, for some of them, the only reason they didn't love the Nazis was because they were "the other team", and would have been happy as clams if the Western powers had joined with the Nazis to take down the Soviet Union.

She and her '90s pals weren't "optimistic" Reaganists, they were self-righteous entitled Ivy League fucks who really believed everything would go the way it did in the fanfiction of "the way things will go" they wrote in their heads. And they'd been groomed by the Wingnut Welfare system to believe precisely that and go forth to propagandize the message. All of them could count on a RW-funded make-work landing pad when they were "between gigs". They didn't have to venture out into the real "free market" they championed. A few phone calls and they could always turn up someone willing to pay them for some work.

Laura, as well as Anne and Dinesh, ran into the wall of reality, that the world wasn't going to conform itself to their childish fantasies, and they went nuclear.

"Some men" (and women) "just want to watch the world burn."