Wed Dec 30, 2020, 10:02 AM
Celerity (23,801 posts)
A Season's Greetings Message to Donnie, Rudy, and Their Fellow Klansmen
A time for celebration, forgiveness, and extending a warm hand to those with whom you may have had differences in the past. Well, fuck that.
https://thebanter.substack.com/p/a-seasons-greetings-message-to-donnie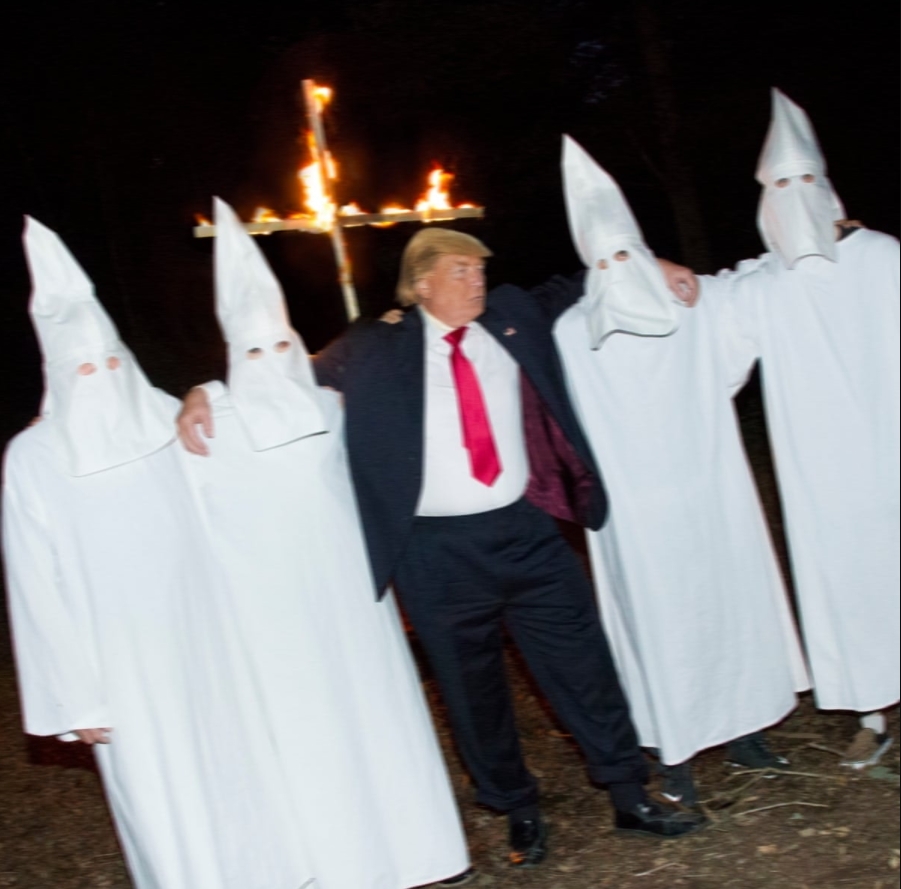 This is the time of year for spreading joy and seeing the best in your fellow human being. A time for celebration, forgiveness, and extending a warm hand to those with whom you may have had differences in the past. Well, fuck that. To the discerning eye, you appear to be suffering on the way out. But my appetite is merely whetted. I pray in the coming days that suffering increases exponentially. Astoundingly, after years inflicting incalculable misery upon the people of this nation purely for the sake of greed and ego, the atrocities you are perpetrating at this late date exceed the sum of all previous atrocities. As you know so well and deep down in that place where your soul once was, you are not worthy of anything even approximating mercy.
May the cancer of your spirit— now clearly metastasizing on your pasty, creased faces—consume you visibly and whole. May your utter lack of humanity and empathy materialize as 200 proof karma swallowing internal organs, bursting blood vessels, and propelling you to pine for a sweet but elusive death. In all this time, I never quite figured out why it is you so loathe America, the country you seek to overthrow as I write. Is it the shards of meritocracy that still remain, enough for a Black man born with nothing to outshine you? Is it the thousands of vibrant, self-made women who spurned your menacing advances? Is it the millions of hard working people who find more organic satisfaction in their rigorous daily labor than you find in all of your pawns, schemes, and subterfuge? Is it the nobility of medical professionals, the bravery of soldiers, the dedication of educators?
Who can really say? All I know is through a combination of parasitism and neglect, you have done almost everything within the power granted you to destroy those granting it. And now, as it turns out, you must pay in ways that defy even your own gruesome imagination. I have reserved a front row seat. With each passing day—the clock seemingly slowing down in half-the-distance-to-the-goal-line fashion—your desperate clinging to misbegotten power increases. The options considered become more devious. The M.O. more toxic. The results more deadly. The endgame more cataclysmic. As unrepentant mass murderers—and pardoners of the same—you display the attitude of the garden-variety killer, who once venturing beyond a certain arbitrary mind-boggling body count determines all forthcoming bloodlust is essentially a freebie. May this cynical calculation prove as wrong as your claim that COVID-19 would just disappear.
There is no principle you won't mock, no oath you won't break, no line of decency you won't cross. There is no responsibility you won't eschew, no situation you won't exploit, no person you won't prostitute. May the coming reckoning bring searing child-like screams. Hallelujah, the chickens have come home to roost. After decades of lucky sevens you have rolled a snake eyes for the ages. While it is impossible to know what awaits those on the other side with literally no redeeming qualities, on this side, may the walls close in quickly enough to cause ineffable agony yet not quickly enough to snuff it out. Merry Christmas, Happy Hanukkah, Happy Kwanzaa, and Happy New Year, you worthless sacks of subhuman fecal matter.
snip
0 replies, 517 views