Thu Mar 7, 2013, 08:23 PM
McCamy Taylor (19,129 posts)
Prepare to Cry.
We all know that lack of access to health care has condemned millions of children and adults in this country to jail. Kids whose parents can not afford to get them inpatient treatment for diseases like schizophrenia and bipolar disorder are told to have the courts declare them truant or unruly. Once they are locked up, the families are told, their child will be eligible for "free" mental health. They hear the same story when it comes to a suicidal brother or aunt or neighbor. "Let the criminal justice system take care of it."
We all know that the mental health services offered to these people while in custody are poor. Sometimes, there is no mental health care at all. Getting any type of medical care while in prison requires a clear head and perseverance. If you are a bright prisoner with a bad heart, you can probably get your state penitentiary to refer you to a cardiologist by threatening to sue them if they do not. But if you are not even sure who you are or where you are or what is wrong with you, then you can never hope to jump through the hoops the criminal justice system will set between you and the medical care you need.
We all know this. But a story at ABC allows us to
feel
what it is like to be mentally ill in a country that is more willing to incarcerate than it is to offer medical treatment.
Stephen Slevin, 59, was depressed in 2005 when he decided to drive across the country, with no particular goal or destination in mind, his lawyer Matt Coyte told ABCNews.com. After being pulled over in Dona Ana County, N.M., on Aug. 24 2005, Slevin was arrested on aggravated DWI charges, and for driving a vehicle that he did not own. He was brought into the Dona Ana County Detention Center.

From there, his long nightmare began.

"To find out what happened was difficult," Coyte said. "His mental health was so compromised from his time in jail, he had very little memory of his stay there."
http://abcnews.go.com/US/prisoner-left-solitary-years-receives-155m-settlement/story?id=18677197
Jail officials, recognizing that the patient suffered from mental illness, decided that looking him up in solitary for two years would be an adequate treatment. He was allowed access to mental health treatment for a couple of weeks in those two years, immediately got better---and then was forced back into solitary as he was awaiting his trial.
You caught that last part, right.
He was awaiting trial.
He was never convicted of anything. Prosecutors decided not to press charges, because he was not fit to stand trial. But he was considered fit to spend two years locked in a box where his mental status and health deteriorated.
This story does
not
have a happy ending. While he got a $15 million settlement, he is now dying of lung cancer. Would that cancer have been caught early enough to treat if he has not sent two years locked in a box? Probably not. The US denies all health care, not just mental health care to its uninsured citizens. But maybe his last few years of life would have been better if he could have seen a psychiatrist and gotten treatment rather than seeing a policeman and getting solitary confinement instead.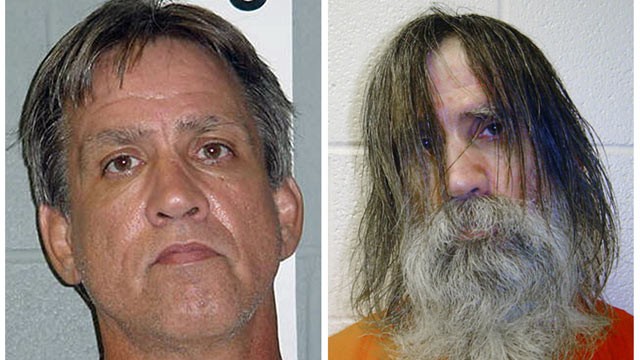 0 replies, 869 views