Sat Dec 24, 2011, 02:21 AM
Angry Dragon (36,693 posts)
Mass. woman says TSA confiscated frosted cupcake
http://www.boston.com/news/local/massachusetts/articles/2011/12/23/mass_woman_says_tsa_confiscated_frosted_cupcake/
December 23, 2011
PEABODY, Mass.—A woman who just flew back home from Las Vegas says an airport security officer confiscated her frosted cupcake because he thought the icing on it could be a security risk.
Rebecca Hains said the Transportation Security Administration agent at McCarran International Airport took her cupcake Wednesday, telling her its frosting was enough like a gel to violate TSA restrictions on allowing liquids and gels onto flights to prevent them from being used as explosives. She said the agent told her the frosting was conforming to the jar it was inside.
~snip~
Hains, who lives in Peabody, just north of Boston, said the agent didn't seem concerned that the cupcake could actually be explosive, just that it fit some bureaucratic definition about what was prohibited. She said he even offered to let her eat it away from the airport security area.
Hains, a 35-year-old communications professor at Salem State University, said she told the agent she had passed through security at Boston's Logan International Airport earlier in the week with two cupcakes packaged in jars, gifts from a student. But she said the agent told her that just meant TSA in Boston didn't do its job.
more at ~~
http://www.boston.com/news/local/massachusetts/articles/2011/12/23/mass_woman_says_tsa_confiscated_frosted_cupcake/
5 replies, 2523 views
Replies to this discussion thread
| | | | |
| --- | --- | --- | --- |
| 5 replies | Author | Time | Post |
| Mass. woman says TSA confiscated frosted cupcake (Original post) | Angry Dragon | Dec 2011 | OP |
| | Canuckistanian | Dec 2011 | #1 |
| | Angry Dragon | Dec 2011 | #2 |
| | xfundy | Dec 2011 | #4 |
| | krispos42 | Dec 2011 | #3 |
| | salvorhardin | Dec 2011 | #5 |
---
Response to Angry Dragon (Original post)
Sat Dec 24, 2011, 02:46 AM
Canuckistanian (42,290 posts)
1. They hate us for our frosting
Doesn't the Constitution guarantee freedom of pastries and baked goods?
---
Response to Canuckistanian (Reply #1)
Sat Dec 24, 2011, 03:00 AM
Angry Dragon (36,693 posts)
2. Promote the general welfare should cover that
---
Response to Canuckistanian (Reply #1)
Sat Dec 24, 2011, 03:29 AM
xfundy (5,105 posts)
4. Best reply subject line ever.
Applause.

And, you owe me a keyboard.
---
Response to Angry Dragon (Original post)
Sat Dec 24, 2011, 03:11 AM
krispos42 (48,670 posts)
3. Replace the word "offensive" with "insecure"
And the last three is basically what we're coming to grips with.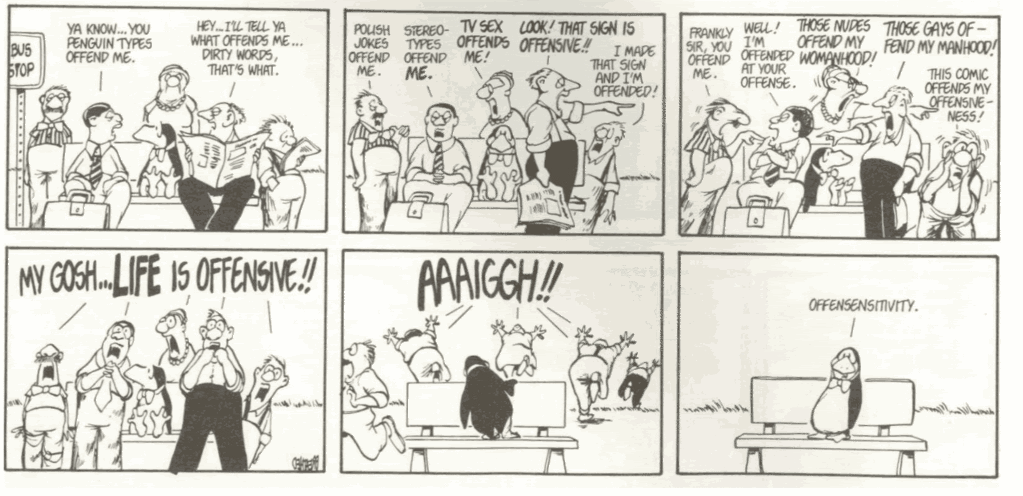 We're surrounded by potential vectors of terrorist attacks. We're swamped with them. "Oh, those boob implants are really made out of C-4! She's going to press her chest up against the skin of the plane, jab a needle/detonator into her boobies, and *boom*"
Well, now we need to have a boob implant registry, so that we can prove your implants are legit. If we can't, well, then you don't fly. Sorry. Violates the 100mL rule.
How about we get off oil and stop fucking around in the MidEast?
Or something similar.
---
Response to krispos42 (Reply #3)
Sat Dec 24, 2011, 09:21 AM
salvorhardin (9,995 posts)
5. There's no BoobBase yet, but...
...breast implants already have serial numbers and are sometimes used for ID purposes.
Murdered Model Identified by Breast Implants
By Mike Fleeman and Howard Breuer
Friday August 21, 2009 06:50 PM EDT
When Jasmine Fiore's body was found in a Dumpster in Buena Park, Calif., Aug. 15, her fingers had been cut off at the second knuckle and all of her teeth had been pulled out. But authorities were still able to identify the swimsuit model from the serial numbers on her breast implants.
"We actually have had several cases where we identified the victim or the defendant in that way," Orange County District Attorney spokeswoman Susan Schroeder tells PEOPLE. She says implants carry serial numbers "because of the potential for recalls."
Link:
http://www.people.com/people/article/0,,20299883,00.html