Sat Dec 10, 2016, 03:13 PM
McCamy Taylor (19,146 posts)
Worse Than Watergate: The Man Behind the Coup Is Literally Above the Law
Yes, I know that we have heard the phrase "worse than Watergate" many times. So many times, that we may have decided that "Watergate" is the new norm---government will always be corrupt, controlled by the rich, insensitive to the needs of the citizens.
But this truly is worse than Watergate.
In Watergate, all the key players were United States citizens. They could be investigated, tried, convicted and jailed by the United States government.
This really is worse than Watergate, because Putin is not a U.S. citizen. He is free to do anything, bribe anyone, threaten anyone. He can cheat, lie, blackmail, murder and otherwise attempt to overturn the democratic process in the country with impunity, because he is
not a United States citizen.
Do you think Putin cares about threats to appoint a special prosecutor? Do you think he worries about impeachment? No. All he has to do is get Trump to appoint a Secretary of State who will launch more wars for oil and an Energy Secretary who will cut funding for alternative energy and an EPA Secretary who will make climate change discussions grounds for dismissal from employment with the U.S. government----
And then Putin can sit back and watch oil prices rise and his nation's economy (which is dependent upon the price of crude) will grow and the Russian people will call him a hero for saving them by staging a bloodless take over of the United States and his personal, secret fortune which is all oil based will make him the richest man on earth, giving him even greater powers to pull the puppet strings of people like Trump and Mitch McConnell and James Comey.
Even the press, which patted itself on the back for taking down the corrupt Nixon administration is powerless. Because Putin can control the press within Russian borders, meaning that no matter how biting John Dean's analysis or how spot on the New York Times' assessment of the treason, it will all be just sound and fury, affecting nothing---unless it spurs one man to act. I am talking about President Obama.
This is a national crisis of historic importance, and our window to act is very narrow.
The President of the United States
has been given unique powers to protect our country from attack by foreign governments for exactly this reason---because our court system, our prosecutors and the voters are powerless to punish people who can hide behind foreign borders (particularly when those foreign borders are protected by a big stockpile of nuclear weapons).
If the members of the press are hoping to get a Pulitzer Prize through their insightful coverage of the crisis--don't waste the ink. Or the electrons. This will not be Watergate 2016, because this is not Watergate. This is worse than Watergate.
President Obama, this is going to be your toughest test as President. Do you have the courage and judgment to see what needs to be done and do it? Do you have the political skill to see it through, to make the U.S. people understand why we must invalidate the recent election and investigate those who have committed treason? They will call you a would be dictator. They will launch character attacks. They will threaten your legacy. But what is one man's legacy compared to the fate of a country that is under siege by another country?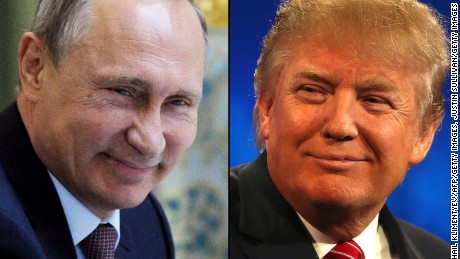 7 replies, 2485 views
Replies to this discussion thread
| | | | |
| --- | --- | --- | --- |
| 7 replies | Author | Time | Post |
| Worse Than Watergate: The Man Behind the Coup Is Literally Above the Law (Original post) | McCamy Taylor | Dec 2016 | OP |
| | McCamy Taylor | Dec 2016 | #1 |
| | Fast Walker 52 | Dec 2016 | #2 |
| | lark | Dec 2016 | #3 |
| | McCamy Taylor | Dec 2016 | #6 |
| | rzemanfl | Dec 2016 | #4 |
| | mopinko | Dec 2016 | #5 |
| | dawnie51 | Dec 2016 | #7 |
---
Response to McCamy Taylor (Original post)
Sat Dec 10, 2016, 05:22 PM
McCamy Taylor (19,146 posts)
1. And remeber that the Kochs made their fortune in USSR under Stalin
---
Response to McCamy Taylor (Reply #1)
Sat Dec 10, 2016, 05:28 PM
Fast Walker 52 (7,723 posts)
2. good point...
excuse me...
---
Response to McCamy Taylor (Original post)
Sat Dec 10, 2016, 05:30 PM
lark (16,974 posts)
3. It seems democracy is doomed, and somehow Obama is ducking the issue completely.
Why, is this happening? Unless his life and his families life is in danger, what else could cause him to hand over the keys to the WH to Putin's fool, drumpf?
---
Response to lark (Reply #3)
Sat Dec 10, 2016, 05:44 PM
McCamy Taylor (19,146 posts)
6. I am pretty sure he will act, but only after the press lights a fire under the American public.
So keep putting out the stories NYT, WaPo, NBC, CNN, Teen Vogue----and it's that Teen Vogue story that ought to make Putin/Trump very, very worried, though I will bet that Trump is so obtuse that he does not even realize why Teen Vogue matters so much.

I feel a poem coming on.

"so much depends

upon

Teen Vogue

full of youth

against our faded

dreams ."





---
Response to McCamy Taylor (Original post)
Sat Dec 10, 2016, 05:32 PM
rzemanfl (27,359 posts)
4. Very well said. K & R. This foreign interference cannot be allowed to stand. eom
---
Response to McCamy Taylor (Original post)
Sat Dec 10, 2016, 05:37 PM
mopinko (57,157 posts)
5. he should directly address the electors.
maybe they are already working on this under the table, but he needs to lay it out on the table for the whole world to see.
he needs to make a direct appeal, using his knowledge of the constitution to make it clear to the electors that they have a duty to stand up here.
if they dont, i hope he makes it a part of his post prez planning to lead a movement to abolish the college.
and to stop the disenfranchisement that made this close enough to steal in the first place.
---
Response to McCamy Taylor (Original post)
Sat Dec 10, 2016, 06:16 PM
dawnie51 (959 posts)
7. Prime time......
JFK Cuban missile style address, in depth and with the actors named. That's what it will take. Maybe more than once.

But it's Christmas! There's so much to do. Etc.etc. I'm afraid it will not happen.