Thu Jun 29, 2017, 11:30 AM
IronLionZion (39,619 posts)
The Foreign Visa Crackdown Is Putting Americans Out of Work
Without seasonal staff from abroad, many small businesses can't stay open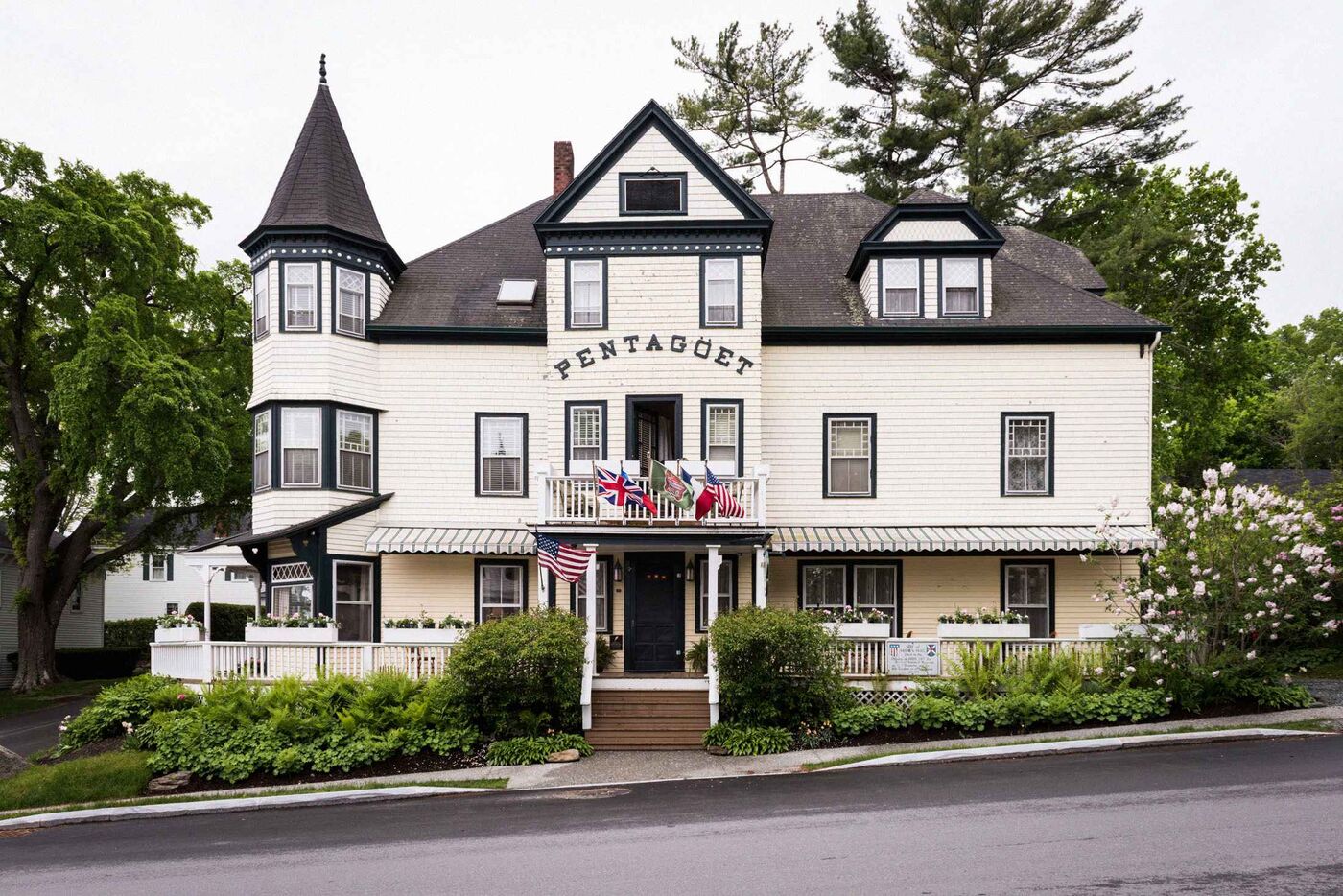 Kate Bridges should be waiting tables right now. She's been a server at the lauded farm-to-table restaurant at the Pentagoet Inn in Castine, Maine, for six years, making enough during the summer season to carry her through the year. But in early June she was answering the phone at the inn, telling callers that the restaurant was closed for the foreseeable future.
"We depend on that income," she says. "If the restaurant doesn't open, I don't know exactly what I'll do. But if we don't have cooks, then we don't have a restaurant."
The Pentagoet is the oldest continually running business in the tiny coastal community of Castine. Like a lot of seasonal businesses, it has long relied on a federal program that provides temporary visas to low-skilled foreign workers. They come from all over the world, typically for six-month stretches, to take jobs that employers say they're otherwise unable to fill. In the Pentagoet's case, that's meant six women from Jamaica (about a fifth of the total staff) who work in housekeeping and in the kitchen. Some have come every year for almost a decade, but this year, because of changes to the H-2B visa program, they're staying home.
Congress failed to extend H-2B's returning worker exemption when it expired in late 2016, reducing the number of visas by half, to 66,000 nationwide. Congress passed a measure this spring that would have doubled the number of visas available. But the Department of Homeland Security, which oversees the program, didn't act. In an open hearing on May 25, DHS Secretary John Kelly was asked about the delay by Senator Lisa Murkowski of Alaska, where the seasonal fishing industry relies on temporary workers.
"This is one of those things that I really wish I didn't have discretion over," Kelly told Murkowski. He said his agency was still consulting with the Department of Labor and planning to release more visas, though he refused to say when or how many. "For every senator and congressman that has your view, I have another one that says, 'Don't you dare, this is about American jobs,' " he said.
Many economists argue that rather than taking jobs from Americans, temporary workers support the creation of higher-paying positions for U.S. citizens. "I don't think that people who talk about defending American jobs with this policy have ever looked into the economics of it," says Giovanni Peri, chair of the economics department at the University of California at Davis. "They've never analyzed how local economies grow." Peri says the low-skilled jobs that H-2B workers fill act as a complement to higher-wage management positions, and that when you reduce the supply of one type, you reduce the creation of the other. With the unemployment rate around 4 percent, he says the notion that Americans will fill these low-skilled positions is unrealistic. "I think this is one example in which the rhetoric is hitting reality," he says.
https://www.bloomberg.com/news/articles/2017-06-21/the-foreign-visa-crackdown-is-putting-americans-out-of-work
Americans should jump on this opportunity to steal jobs away from foreign workers. Why won't Americans do housekeeping or kitchen work?
On a related note, I worked in IT services contracting in a large American city during the deepest depths of the recession and was amazed at how few resumes we got from US citizens who won't even apply for white collar jobs developing and testing software for our federal government at decent wages and benefits. Hundreds of foreign workers applied though. Both visas and green cards. It was an American company.
2 replies, 2294 views
Replies to this discussion thread
| | | | |
| --- | --- | --- | --- |
| 2 replies | Author | Time | Post |
| The Foreign Visa Crackdown Is Putting Americans Out of Work (Original post) | IronLionZion | Jun 2017 | OP |
| | exboyfil | Jun 2017 | #1 |
| | IronLionZion | Jun 2017 | #2 |
---
Response to IronLionZion (Original post)
Thu Jun 29, 2017, 11:59 AM
exboyfil (17,197 posts)
1. I wonder if there is a possiblity of migrant service worker labor
Florida Oct-April, Northeast May-Sept.
---
Response to exboyfil (Reply #1)
Thu Jun 29, 2017, 12:54 PM
IronLionZion (39,619 posts)
2. Companies choose which season they want to apply for
so Trump's hotels already got theirs approved last year.

It's gotten so bad in Maine that Paul LePage wants to use prisoners