Sat Jul 1, 2017, 09:06 AM
IronLionZion (33,226 posts)
Slowdown in Software Central: Indian-Americans in Silicon Valley (Automation)
As President Donald Trump signals 'America First', Indian-Americans in the Silicon Valley begin to look beyond the bubble. More than H-1B visas, it is automation that threatens to alter the dynamics for all times to come
From his hilltop perch on the eastern side, across the San Fransisco Bay, Vinod Dham has a bird's-eye view of the Silicon Valley. When the lights come on, the headquarters of Google, Facebook, Apple, Uber and Intel — where he once led the invention that revolutionised computing, the Pentium chip — are clearly visible.
The story of Dham's journey, from chasing DTC buses in Delhi in the 1960s as an engineering student to the Fremont mansion where he lives now, is relegated to the background as software rock stars dominate the world's digital imagination. But the mansion is testimony to his status in Silicon Valley — the higher up the hills that surround the Valley your house is, the higher up you are in the pecking order of its cut-throat social hierarchy. An eight-tonne stone Buddha sculpted in Mamallapuram near Chennai sits in the garden.
"It is exciting, and disconcerting," Dham says of the emerging era of computing. "Disconcerting, because of the massive job losses and social displacement that is just round the corner. Artificial Intelligence (AI) is not like anything that humanity has seen so far."
The spectre of automation
The argument that AI will be just another in the series of technology revolutions — like machine looms, automobiles and computers — that have transformed the world to what it is today, he says, is invalid. "All machines that came before were static. They did not do anything by themselves. They only did what the humans manipulated them to do. When a machine begins to do things by itself, after it is taught how to learn, we are in a different age. I am not saying that the machines will take over and we all will be killed. But we are entering a different era."
The immediate disruption will be human jobs, which will have a cascading effect on other aspects of society and economy, he says. And it is not only the low-end jobs that will be displaced; the existing middle class will lose their jobs as well. One could argue that new jobs in data science, algorithms, etc. will create new jobs. "But that will only be a tiny fraction of jobs that will become redundant."
The current debates on outsourcing, offshoring, trade deficit, etc. are, therefore, already redundant, according to Dham. Each country wants to make its economy strong and create jobs. "But nobody seems to be talking about the elephant in the room." Which is technology taking away jobs.
http://www.thehindu.com/news/international/slowdown-in-software-central/article19189515.ece
Automation is stealing jobs away from humans. A lot of testing/QA work has been automated increasingly over the years with many of the immigrants and H1Bs being laid off, and more layoffs in the offshore centers overseas too. Maybe some of the racists might back off, but I won't hold my breath.
How many DUers are pursuing careers in automation or AI or robotics? After many years of always being the token US citizen in offices of hundreds of international workers, the next step is to be the token human being to manage the machines.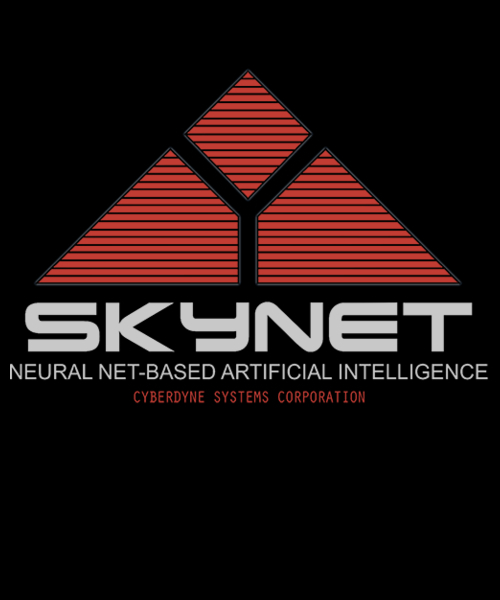 3 replies, 1711 views
Replies to this discussion thread
| | | | |
| --- | --- | --- | --- |
| 3 replies | Author | Time | Post |
| Slowdown in Software Central: Indian-Americans in Silicon Valley (Automation) (Original post) | IronLionZion | Jul 2017 | OP |
| | madokie | Jul 2017 | #1 |
| | IronLionZion | Jul 2017 | #2 |
| | madokie | Jul 2017 | #3 |
---
Response to IronLionZion (Original post)
Sat Jul 1, 2017, 09:16 AM
madokie (51,076 posts)
1. What do we do?
At some point in time the machines will be doing the majority of the work that makes our merchandise and doing this with very little human intervention. What do we do when that happen? Just die from starvation because we can't afford food or a place to live due to not having a job. What jobs there will be will be so competitive that one small wrong step and we'll be out the door, if you're even able to land one to begin with. Its not looking good for the human race is all I know.
---
Response to madokie (Reply #1)
Sat Jul 1, 2017, 09:28 AM
IronLionZion (33,226 posts)
2. At the individual level, pursue fields that can't be automated
Some things require a human touch, or a level of complex analysis and experience that can't be programmed into algorithms.

but at the society level, we are screwed hard. There are powerful factors motivating companies to automate since it is much lower costs than human with less hassle. Machines won't ask Congress for higher minimum wages. People like cheap stuff.

One very socialist solution is universal basic income to help the poorest folks who won't be able to get minimum wage jobs. Not sure yet what to do about the middle class. We can't all be CEOs.


---
Response to IronLionZion (Reply #2)
Sat Jul 1, 2017, 09:35 AM
madokie (51,076 posts)
3. I agree but there are just so many of those kind of jobs
not nearly enough to support all of us.
I remember years ago when backhoes where getting popular, for instance, and I see this machine with one operator doing the work of several workers and wondering when will it be that there are more machines than workers. Well we're close to that time now
This gives you some idea as to how old I am if I can remember back when backhoes were getting popular digging machines