Wed Dec 13, 2017, 04:35 AM
LiberalLovinLug (10,312 posts)
The Trump Administration Just Went To Court To Stop Kids From Suing Over Climate Change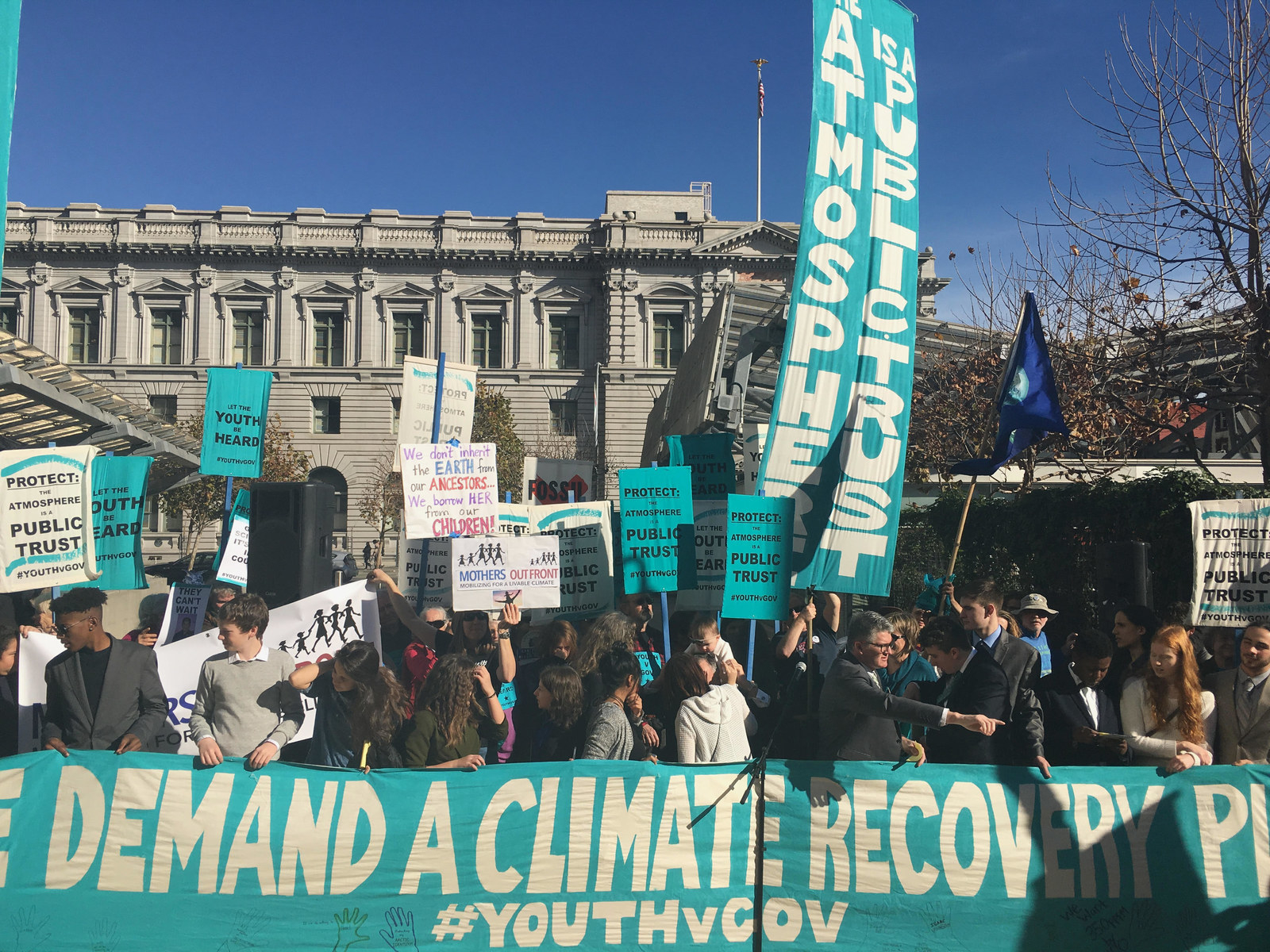 Twenty-one young people are suing the US government for contributing to climate change in violation of their constitutional rights. But the Trump administration is trying to keep the landmark lawsuit from going to trial.
The plaintiffs, represented by the group Our Children's Trust, argued that they deserve a chance to make their case in court. The US government, they claim, has violated their constitutional rights to life, liberty, and property for supporting activities that contribute to climate change, such as drilling for oil and gas on public lands. They are asking the court to order the government to craft a plan to reduce the country's emissions from fossil fuels.
-
On one side was the Department of Justice, alleging this case is so "unprecedented" and "extraordinary" in its demands on the federal government that it should be dismissed. "This case is on a collision course with the executive branch," Eric Grant, deputy assistant attorney general, said on Monday.
The case was supposed to be going to trial in February. But the Justice Department successfully petitioned this federal court to temporarily pause that timeline to review that decision.
.................
The first generation vs generation suit like this in history. Its gotten pretty far already. It will be interesting to watch this one. Good luck to the 21 children putting themselves forward.
1 replies, 723 views
Replies to this discussion thread
| | | | |
| --- | --- | --- | --- |
| 1 replies | Author | Time | Post |
| The Trump Administration Just Went To Court To Stop Kids From Suing Over Climate Change (Original post) | LiberalLovinLug | Dec 2017 | OP |
| | LiberalLovinLug | Dec 2017 | #1 |
---
Response to LiberalLovinLug (Original post)
Wed Dec 13, 2017, 04:37 AM
LiberalLovinLug (10,312 posts)
1. Here's another link
https://www.washingtonpost.com/news/energy-environment/wp/2017/12/11/judges-skeptical-of-request-to-dismiss-burdensome-childrens-climate-lawsuit/?utm_term=.2e40cb4eb58a
The landmark lawsuit, initially filed in 2015 against the Obama administration, argues that the government's actions to bolster fossil fuel production amount to a violation of the young plaintiffs' constitutional right to a clean environment. The goal of the lawsuit is to force the U.S. government to scale back its support for fossil fuel extraction and production and to back policies aimed at reducing greenhouse gas emissions.
Climate activists have viewed the case as a unique and potentially effective means to force policymakers in Washington to act, even as President Trump and top administration officials have questioned the science underpinning climate change and have rolled back many measures that President Barack Obama put in place to try to reduce greenhouse gas emissions.
In the past two years, the case has survived several legal challenges, and a judge this summer set a trial date for February 2018. But weeks later, a federal appeals court temporarily halted the proceedings after the administration filed a petition seeking a rare legal procedure known as a writ of mandamus. It called for the 9th Circuit to reconsider a decision made by a federal judge last year to allow the climate lawsuit to move to trial.