Tue Apr 17, 2018, 01:43 AM
Judi Lynn (147,304 posts)
Witness in case against Colombias former president assassinated
Source:
Colombia Reports
by Adriaan Alsema April 16, 2018
Unknown assassins have murdered another witness in one of the criminal cases against Colombia's former President Alvaro Uribe, local media reported on Sunday.
The victim, Carlos Enrique Areiza, admitted in 2016 that he had falsely accused Senator Ivan Cepeda of trying to bribe him into incriminating several major political figures.
The demobilized member of paramilitary group AUC was assassinated in Bello, a city bordering Medellin, over the weekend.
Earlier this year, the Supreme Court added Areiza to a list of witnesses who allegedly were used by Uribe and his political allies to discredit Cepeda.
Read more:
https://colombiareports.com/witness-in-case-against-colombias-former-president-assassinated/
---
Assassinated key witness in process against Álvaro Uribe (Google translation)
04/16/2018 12:25 PM
One of the key witnesses in the process advanced by the Supreme Court of Justice against Senator Álvaro Uribe for his alleged responsibility in a cartel of false witnesses was murdered.
The victim, identified as Carlos Enrique Areiza , was attacked last Saturday by armed men in the Antioquia municipality of Bello. Areiza was a key player in the process for parapolitics that runs against the ex - governor of Antioquia, Luis Alfredo Ramos.
His testimony was relevant in the decision of the Supreme Court to acquit Senator Iván Cepeda for alleged manipulation of witnesses.
The information given by Areiza, known as alias Papo, led the high court to order that his and his family's security scheme be adjusted, given the high risk to which he was exposed and what did not happen.
http://www.redmas.com.co/colombia/asesinado-testigo-alvaro-uribe/
Carlos Enrique Areiza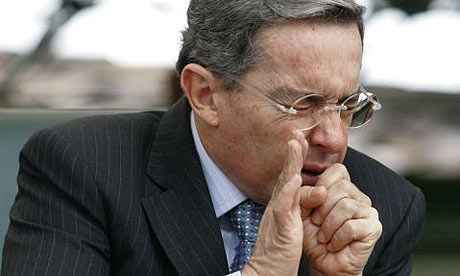 Álvaro Uribe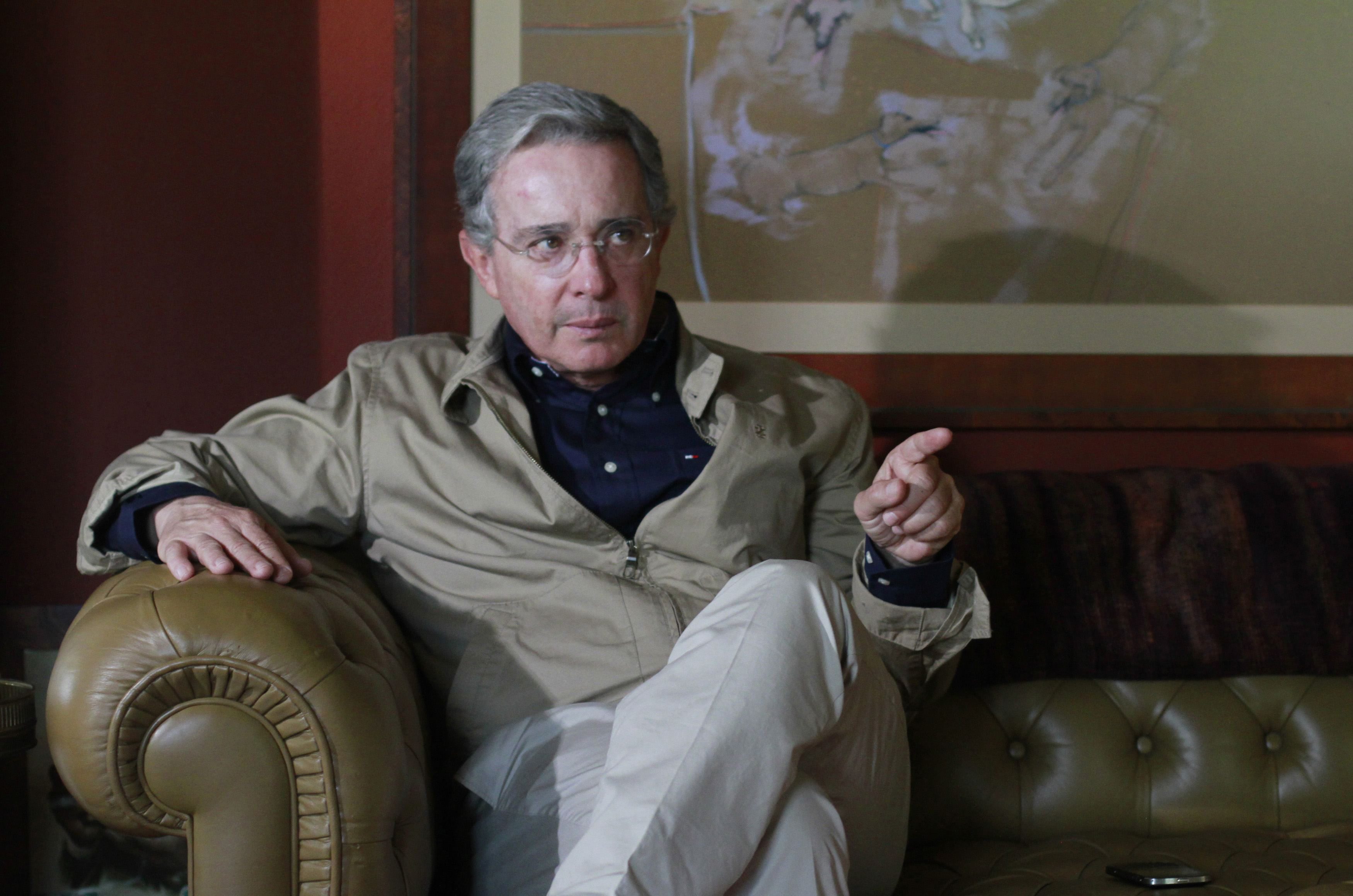 A new chapter of the False Witnesses (Google translation)
By The other face - May 21, 2015
Carlos Enrique Areiza Arango / minuto30.com
The false witness Areiza says that he received pressure to link Luis Alfredo Ramos with the paramilitaries and pointed out the former head of self-defense Pablo Sierra. He had also accused Senator Iván Cepeda of the fact. Justice has Ramos incommunicado from the press.
A new chapter was written in the witness scandal mounted in Colombia. The alleged informant Carlos Enrique Areiza Arango, agreed to have lied to affect the former governor of Antioquia Luis Afredo Ramos, and ratified before the courts taking their trial by false testimony, which made a montage to deceive justice and affect the then candidate Presidential Party Democratic Center.
In a judicial hearing held before a Medellín Knowledge Judge, the former paramilitary Areiza, identified with the aliases of Papo, Juan Camilo or Camilo Restrepo, offered excuses to the family of his victim, insuring he was pressured to testify against Ramos. and clarified in a letter, which was under chain of custody, how the facts were presented.
According to the investigations, apparently Pablo Ernesto Sierra García, known as "Alberto Guerrero", former head of the "Cacique Pipintá" Bloc of the Self-Defense Forces (AUC), instigated the false testimony of Areiza against the Antioquia political leader, who is part of the movement of opposition to the current National Government.
Read more at
http://laotracara.co/destacados/un-nuevo-capitulo-de-los-falsos-testigos/#al0Kfs73x0iTxBiC.99
1 replies, 1262 views
Replies to this discussion thread
| | | | |
| --- | --- | --- | --- |
| 1 replies | Author | Time | Post |
| Witness in case against Colombias former president assassinated (Original post) | Judi Lynn | Apr 2018 | OP |
| | sandensea | Apr 2018 | #1 |
---
Response to Judi Lynn (Original post)
Tue Apr 17, 2018, 02:14 AM
sandensea (14,247 posts)
1. And to think Uribe (listed as a kingpin by the DEA) might be Colombia's next president - again
One can only hope the good people of Colombia remember that, as well as Areiza's untimely demise, when voting next month.

Thank you Judi for always keeping us informed of Latin America's often murky politics. So much to keep up with.