Tue Sep 10, 2019, 09:09 AM
BeyondGeography (33,809 posts)
Robert Frank, Pivotal Figure in Documentary Photography, Is Dead at 94
Source:
NYT
Robert Frank, one of the most influential photographers of the 20th century, whose visually raw and personally expressive style was pivotal in changing the course of documentary photography, died on Monday in Inverness, Nova Scotia. He was 94.
His death was confirmed by Peter MacGill of Pace-MacGill Gallery in Manhattan.
Mr. Frank, who was born in Switzerland, came to New York at the age of 23 as an artistic refugee from what he considered to be the small-minded values of his own country. He was best known for his groundbreaking book, "The Americans," a masterwork of black and white photographs drawn from his cross-country road trips in the mid-1950s and published in 1959.
"The Americans" challenged the presiding midcentury formula for photojournalism, defined by sharp, well-lighted, classically composed pictures, whether of the battlefront, the homespun American heartland or movie stars at leisure. Mr. Frank's photographs — of lone individuals, teenage couples, groups at funerals and odd spoors of cultural life — were cinematic, immediate, off-kilter and grainy, like early television transmissions of the period. They would secure his place in photography's pantheon. The cultural critic Janet Malcolm called him the "Manet of the new photography."
Read more:
https://www.nytimes.com/2019/09/10/arts/robert-frank-dead.html?action=click&module=Alert&pgtype=Homepage
---
Cover photo from The Americans, "Trolley - New Orleans," 1955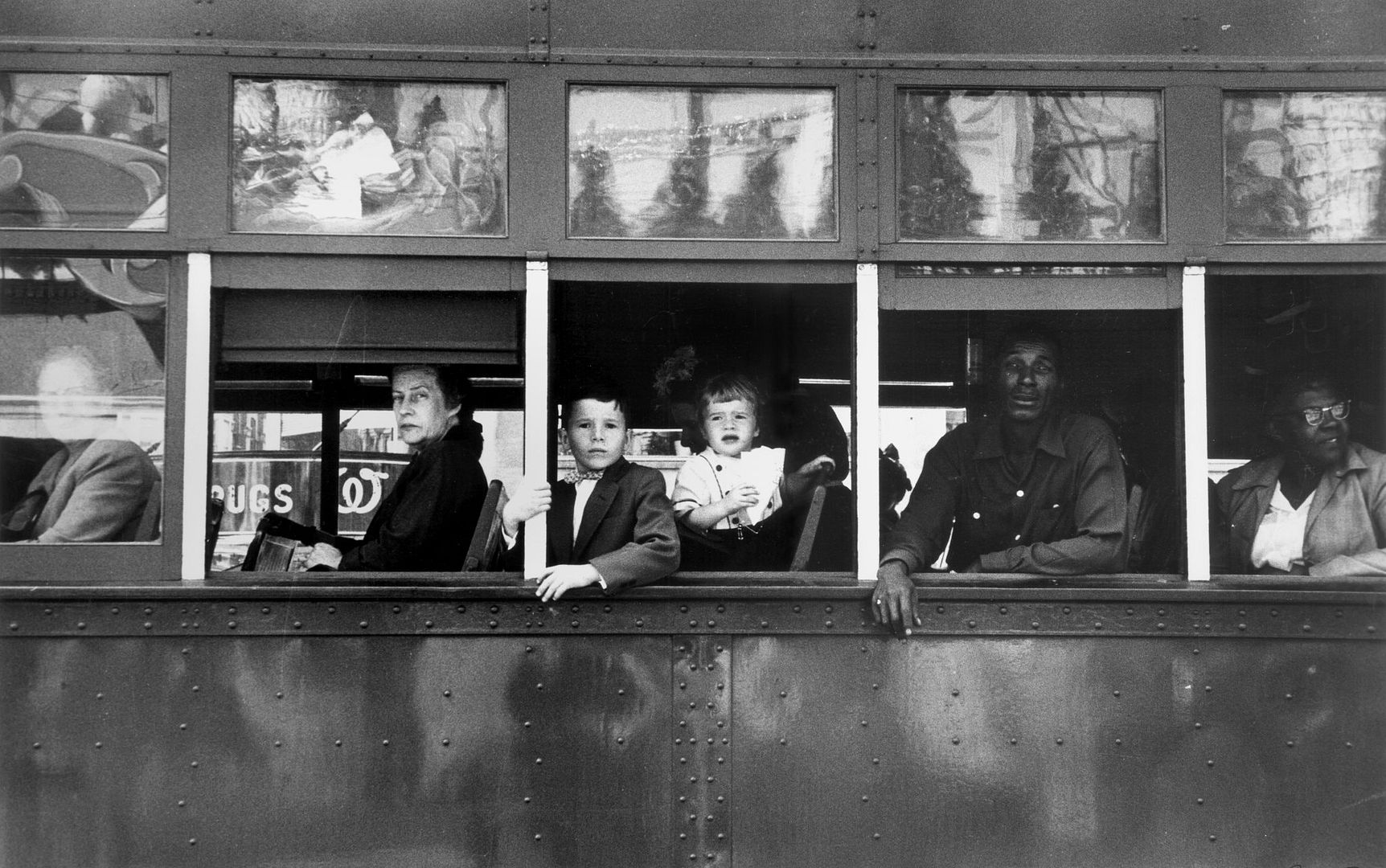 4 replies, 597 views
Replies to this discussion thread
| | | | |
| --- | --- | --- | --- |
| 4 replies | Author | Time | Post |
| Robert Frank, Pivotal Figure in Documentary Photography, Is Dead at 94 (Original post) | BeyondGeography | Tuesday | OP |
| | The_jackalope | Tuesday | #1 |
| | Bernardo de La Paz | Tuesday | #2 |
| | burrowowl | Tuesday | #3 |
| | appalachiablue | Tuesday | #4 |
---
Response to BeyondGeography (Original post)
Tue Sep 10, 2019, 09:42 AM
The_jackalope (1,314 posts)
1. My copy of "The Americans" gets opened a lot.
It's still awe inspiring after all these years. RIP Mr. Frank.
---
Response to BeyondGeography (Original post)
Tue Sep 10, 2019, 02:09 PM
Bernardo de La Paz (29,242 posts)
2. A hero I admired from college. Heard him talk & sign a book a couple of years ago. "Pivotal" is true
---
Response to BeyondGeography (Original post)
Tue Sep 10, 2019, 04:25 PM
burrowowl (12,308 posts)
3. Great photographer RIP
---
Response to BeyondGeography (Original post)
Tue Sep 10, 2019, 06:20 PM
appalachiablue (21,262 posts)
4. Good artist and American, RIP. The 20th century was amazing