Tue Sep 15, 2020, 10:33 PM
Omaha Steve (75,444 posts)
Grand jury charges white bar owner with manslaughter in shooting death of Black Omahan
Source:
Omaha World Herald
By Todd Cooper, Alia Conley
A grand jury on Tuesday charged a 38-year-old white bar owner with manslaughter and three other felonies in connection with the May 30 death of a 22-year-old Black Omahan during protests in downtown Omaha.
Grand jurors, who met for four days and deliberated this week, charged Jake Gardner with manslaughter, defined as the killing of another during a sudden quarrel. The former owner of The Hive and Gatsby bars also faces charges of attempted first-degree assault, terroristic threats and use of a weapon to commit a felony. If convicted of all four counts, he could face up to 95 years in prison.
The indictment was a seismic shift from 107 days ago, when Douglas County Attorney Don Kleine declined to file charges against Gardner. After reviewing witness statements and video evidence, Kleine said that Gardner had fired at James Scurlock in self-defense after Scurlock jumped on him.
Special Prosecutor Fred Franklin said he told grand jurors that he initially had expected to come to the same conclusion as Kleine had. However, the police investigation, which continued after Kleine's announcement, revealed evidence of Gardner's intent.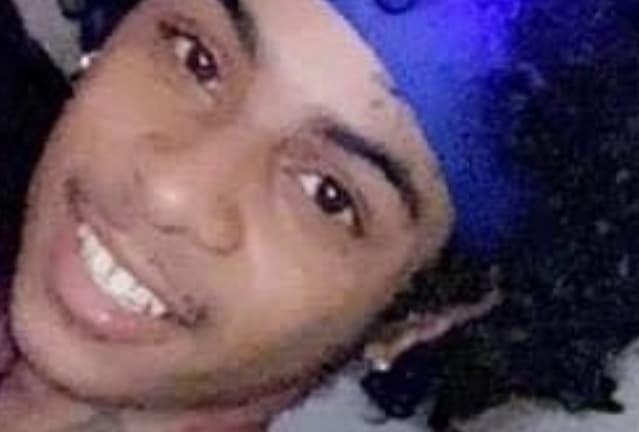 James Scurlock
Read more:
https://omaha.com/news/local/crime-and-courts/grand-jury-charges-white-bar-owner-with-manslaughter-in-shooting-death-of-black-omahan/article_7ec77c96-94be-5c5d-9e43-fbff9845c51b.html#tracking-source=home-top-story
---
I posted this because this case got national press for weeks after it happened.
6 replies, 1421 views
Replies to this discussion thread
| | | | |
| --- | --- | --- | --- |
| 6 replies | Author | Time | Post |
| Grand jury charges white bar owner with manslaughter in shooting death of Black Omahan (Original post) | Omaha Steve | Sep 15 | OP |
| | Gilbert Moore | Sep 15 | #1 |
| | scarletwoman | Sep 15 | #2 |
| | iluvtennis | Sep 16 | #3 |
| | greenjar_01 | Sep 16 | #4 |
| | llashram | Sep 16 | #5 |
| | Kid Berwyn | Sep 16 | #6 |
---
Response to Omaha Steve (Original post)
Tue Sep 15, 2020, 11:28 PM
Gilbert Moore (48 posts)
1. Thanks for Posting
I thought justice was forgotten when they initially refused to bring charges.
---
Response to Omaha Steve (Original post)
Tue Sep 15, 2020, 11:38 PM
scarletwoman (30,871 posts)
2. This is good news. I was appalled that no charges were filed at the time.
It's still horrible for that young man to have lost his life.
---
Response to scarletwoman (Reply #2)
Wed Sep 16, 2020, 12:46 AM
iluvtennis (13,187 posts)
3. + 1. nt
---
Response to Omaha Steve (Original post)
Wed Sep 16, 2020, 12:51 AM
greenjar_01 (2,336 posts)
4. Impossible. The Internet Conservative Lawyers Alliance were adamant that this would be seen as
a clear cut self-defense case. There were arguments, logical analyses, legal-sounding wordstuffs. LOGICAL ANALYSES!
---
Response to greenjar_01 (Reply #4)
Wed Sep 16, 2020, 10:07 AM
llashram (1,038 posts)
5. well prosecutors and groups
like the Internet Conservative Lawyers alliances always provide white murderers of brown people plenty of squirm room in their "logical analysis" to have the murderer slither their way out of charges. I remember Trayvon Martin's murder.
---
Response to Omaha Steve (Original post)
Wed Sep 16, 2020, 10:14 AM
Kid Berwyn (3,707 posts)
6. Suspect is a GOOD friend of Con Jr.
Black Protester Shot to Death Outside Omaha Bar

The slain man was identified as James Scurlock, 22. The white bar owner was reportedly in custody.
by Tracy Connor
Daily Beast, May 31, 2020
Excerpt...
(Jake) Gardner made no secret of his political and philosophical views. In 2016, while in Washington the attend President Trump's inauguration, he was interviewed about his views on the Women's March underway.
"Everyone has a right to speak their mind," he said, wearing a Trump sweatshirt, with his dog Bron in a MAGA vest.
"Everyone loves the dog until they see the vest," he said.
He posted a photo in 2017 of himself and Bron posing with Donald Trump Jr. with the caption: "Here's a guy who returns my emails 100 percent of the time, every time. #FAKENEWS #BRONANDDON."
Continues...
https://www.thedailybeast.com/black-protester-james-scurlock-shot-to-death-outside-omaha-bar?ref=home