Mon Mar 15, 2021, 02:34 PM
Omaha Steve (80,184 posts)
'Mank' leads Oscar nominations in a year of record diversity
Source:
AP
By JAKE COYLE
NEW YORK (AP) — In a year in which the pandemic shuttered movie theaters for months, Academy Awards nominations went to two female filmmakers for the first time and a historically diverse slate of actors Monday but, ultimately, David Fincher's "Mank" — a very traditional contender about Hollywood itself — took the lead.
Fincher's "Mank," a black-and-white, period drama about "Citizen Kane" screenwriter Herman Mankiewicz, easily topped nominations for the 93rd Academy Awards — delayed two months by the coronavirus pandemic — with 10 nominations, including best picture, best director, acting nods for Gary Oldman and Amanda Seyfried, and a host of others for its lavish craft.
The other nominations were spread among a wide variety of contenders. Six each were scored by six films, all of which are also up for best picture: "Judas and the Black Messiah," "Nomadland," "Minari," "Sound of Metal," "The Trial of the Chicago 7" and "The Father." Also nominated for best picture was Emerald Fennell's "Promising Young Woman."
History was made in the best director category. Only five women have ever been nominated before. For the first time, two were this year. Chloé Zhoe got a nod for her elegiac road-trip drama "Nomadland" alongside first-time feature filmmaker Fennell for her pitch black #MeToo revenge comedy. "Never going to stop crying," Fennell, also nominated for best screenplay, said on Twitter.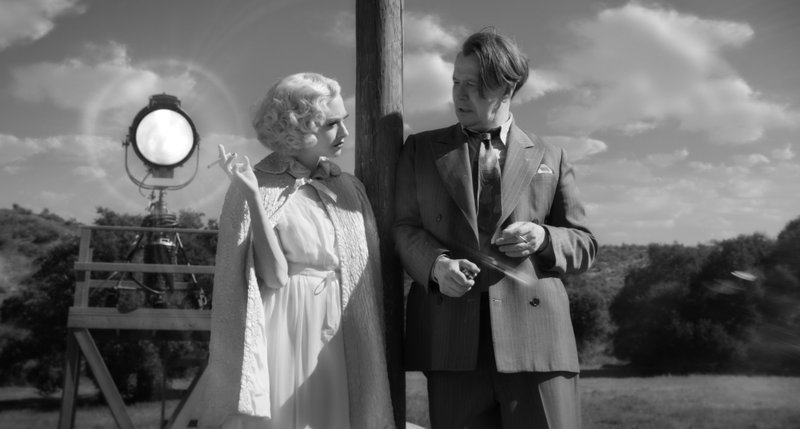 In this image released by Netflix, Amanda Seyfried, left, and Gary Oldman appear in a scene from "Mank." (Netflix via AP)
Read more:
https://apnews.com/article/oscar-2021-nominations-academy-awards-6200c2a90ef434ebd23d1b4685503abf
---
Marta and I didn't like Mank at all.
11 replies, 1553 views
Replies to this discussion thread
| | | | |
| --- | --- | --- | --- |
| 11 replies | Author | Time | Post |
| 'Mank' leads Oscar nominations in a year of record diversity (Original post) | Omaha Steve | Mar 2021 | OP |
| | CaptainTruth | Mar 2021 | #1 |
| | lavenderdiva | Mar 2021 | #2 |
| | yellowdogintexas | Mar 2021 | #11 |
| | PatSeg | Mar 2021 | #3 |
| | Ligyron | Mar 2021 | #5 |
| | Auggie | Mar 2021 | #4 |
| | Upthevibe | Mar 2021 | #7 |
| | ananda | Mar 2021 | #6 |
| | frazzled | Mar 2021 | #8 |
| | regnaD kciN | Mar 2021 | #9 |
| | greenjar_01 | Mar 2021 | #10 |
---
Response to Omaha Steve (Original post)
Mon Mar 15, 2021, 03:09 PM
CaptainTruth (3,526 posts)
1. Any Mindhunter fans here?
We just watched seasons 1 & 2 & I really liked it.

Fincher was supposed to do 5 seasons of Mindhunter but he took off after 2 seasons to do Mank, & it looks like Mindhunter will probably never be finished.

I feel like the Academy should tell him he's not getting any Academy Awards until he finishes what he started, & finishes Mindhunter. It's like he's getting dessert without finishing his vegetables.
---
Response to CaptainTruth (Reply #1)
Mon Mar 15, 2021, 03:37 PM
lavenderdiva (10,725 posts)
2. Yes -- loved Mindhunter
My husband and I loved Mindhunter, watching both seasons 1 & 2. Still looking for more seasons to watch. The story was engrossing and so well written. I didn't know that 5 seasons had been scheduled!
---
Response to lavenderdiva (Reply #2)
Tue Mar 16, 2021, 02:25 AM
yellowdogintexas (18,135 posts)
11. The British have breaks between seasons on many of their series
I don't know why they couldn't do that here

Or just pull a Darren Stevens and replace the actor. It is done on soap operas all the time
---
Response to CaptainTruth (Reply #1)
Mon Mar 15, 2021, 03:40 PM
PatSeg (38,049 posts)
3. That was an excellent show
I didn't realize it wasn't coming back. That's a shame. There are plenty of other people involved as directors and writers, you'd think they could pull it off without Fincher.
---
Response to CaptainTruth (Reply #1)
Mon Mar 15, 2021, 05:57 PM
Ligyron (6,067 posts)
5. Great show and didn't know there was a 2nd season.
That's a pleasant surprize.
---
Response to Omaha Steve (Original post)
Mon Mar 15, 2021, 03:55 PM
Auggie (26,831 posts)
4. Loved "Mank." Also "Trial of the Chicago 7" and "One Night in Miami."
Sadly, One Night In Miami did not get a Best Picture nomination. Regina King, director, should have gotten a nomination too. The film is way more watchable and historically significant than Minari, for example.
---
Response to Auggie (Reply #4)
Mon Mar 15, 2021, 11:33 PM
Upthevibe (4,635 posts)
7. I haven't seen Mank but just watched
Minari (video on demand) and LOVED it.......The other films nominated that I've seen are The Trial of the Chicago 7 and Nomadland.

Out of those, Minari would absolutely get my vote. This movie touched my heart so deeply. I'm in a crying and emotional mood anyway (one of my best friends lost her 17 year old son, whom she adopted from Nepal when he was six months old, to suicide in January). ***********Slight spoiler************The little boy Minari reminded me so much of my friend's son who I considered a nephew. I was looking at pictures of him when he was little and have been sobbing all evening. The entire cast in Minari is STELLAR....
---
Response to Omaha Steve (Original post)
Mon Mar 15, 2021, 08:19 PM
ananda (24,510 posts)
6. I didn't like it either.
I quit after about half an hour.
---
Response to ananda (Reply #6)
Mon Mar 15, 2021, 11:42 PM
frazzled (18,160 posts)
8. Me either
And I am a fan of Orson Wells and Citizen Kane and black-and-white films and was really looking forward to it. I didn't like the script, I didn't care for the cinematography (the gray scale made it largely illegible at times, and it bore no relationship to b&w films of the period).

I did enjoy Amanda Seyfried's performance of the Marion Davies, though it seemed to rather glamorize and intellectualize her more than she deserved.

Not in my top films of the year. But Hollywood loves stories about Hollywood.
---
Response to Omaha Steve (Original post)
Tue Mar 16, 2021, 12:45 AM
regnaD kciN (24,395 posts)
9. TBH, the Academy Awards were ruined for me...
...when they went from five Best Picture nominees to up to ten each year.

I've never been under the illusion that the Academy really awarded the "best" in each category, given heavy industry politics, but at least, with five nominees, you could remember which ones got the nod, and possibly go out and see the ones you hadn't seen beforehand in the weeks between the nominations and the award ceremony, so you could have a rooting interest in one film or another. But, with this many nominees, it's practically impossible to remember which films even got the nod, let alone see them all. I used to be able to recite every Best Picture winner, and at least some of the nominees, for every year from 1960 to around 2003. Now, I can barely remember which film won overall for each year since then.

---
Response to Omaha Steve (Original post)
Tue Mar 16, 2021, 12:51 AM
greenjar_01 (4,926 posts)
10. I thought Steven Yeun was absolutely remarkable in Minari
What an incredible performance, my God. He's up against some tough competition, but good Lord, that was incredible. What a talent!