Fri May 21, 2021, 05:55 PM
Omaha Steve (81,291 posts)
Actor Danny Masterson must stand trial on 3 rape charges
Source:
AP
By ANDREW DALTON
LOS ANGELES (AP) — A judge on Friday said "That '70s Show" actor Danny Masterson must stand trial on three counts of rape after hearing days of dramatic and emotional testimony from three women who said he attacked them in 2001 and 2003.
Los Angeles County Superior Court Judge Charlaine F. Olmedo made the determination after the prosecution laid out its evidence over four days. She said she found the women's testimony credible for the purposes of a preliminary hearing, where the bar for sufficient evidence is much lower than at trial.
The forthcoming trial will represent the rare prosecution of a Hollywood figure in the #MeToo era despite dozens of investigations by police and the Los Angeles district attorney, most of which have ended without charges.
Masterson denies the rape charges. His attorney, Thomas Mesereau, said Masterson had consensual sex with the women and that he would prove his client's innocence.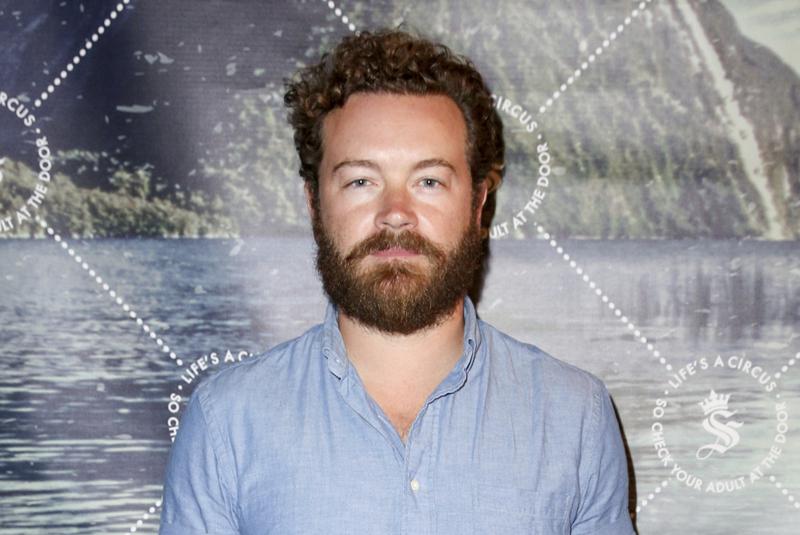 FILE - Danny Masterson arrives at The Unveiling of Seedling's Arts District Headquarters on May 28, 2015, in Los Angeles. Masterson's attorney Thomas Mesereau repeatedly challenged a woman on the witness stand during a hearing on Thursday, May 20, 2021, to determine whether Masterson should stand trial on three counts of rape. He has pleaded not guilty. (Photo by Rich Fury/Invision/AP, File)
Read more:
https://apnews.com/article/danny-masterson-religion-entertainment-trials-arts-and-entertainment-c53cf75f0170ea7c4d81d11354b5831a
10 replies, 2796 views
Replies to this discussion thread
| | | | |
| --- | --- | --- | --- |
| 10 replies | Author | Time | Post |
| Actor Danny Masterson must stand trial on 3 rape charges (Original post) | Omaha Steve | May 2021 | OP |
| | Sneederbunk | May 2021 | #1 |
| | alphafemale | May 2021 | #2 |
| | Mysterian | May 2021 | #3 |
| | cstanleytech | May 2021 | #9 |
| | chowder66 | May 2021 | #4 |
| | AnotherMother4Peace | May 2021 | #5 |
| | SaintLouisBlues | May 2021 | #6 |
| | Upthevibe | May 2021 | #7 |
| | Maraya1969 | May 2021 | #8 |
| | ForgoTheConsequence | May 2021 | #10 |
---
Response to Omaha Steve (Original post)
Fri May 21, 2021, 06:37 PM
Sneederbunk (9,406 posts)
1. Why isn't there a Statute of Limitations problem?
---
Response to Sneederbunk (Reply #1)
Fri May 21, 2021, 06:43 PM
alphafemale (17,338 posts)
2. Rape has an expiration date?
---
Response to Sneederbunk (Reply #1)
Fri May 21, 2021, 06:45 PM
Mysterian (2,618 posts)
3. California has no S.O.L. for criminal rape cases
The state eliminated it in 2016.
---
Response to Mysterian (Reply #3)
Sat May 22, 2021, 04:01 AM
cstanleytech (22,894 posts)
9. I thought that such laws could not be retroactive and could only apply to crimes committed
after the date of passage?
---
Response to Sneederbunk (Reply #1)
Fri May 21, 2021, 06:48 PM
chowder66 (5,912 posts)
4. Explanation
---
Response to Omaha Steve (Original post)
Fri May 21, 2021, 09:11 PM
AnotherMother4Peace (3,630 posts)
5. The Judge cited Scientology's rule that prohibits reporting anything
to law enforcement, and that all matters/crimes must be kept within the "church". The Judge also cited other weird Scientology findings, such as not calling it "rape" & that Masterson is a celebrity and therefore is held in greater esteem than the women he is alleged to have raped/assaulted. There appears to be other women that have also come forward but for some reason have not been included in this case.

Edit to add that all persons involved were involved in Scientology and followed its rules for remediation, which was a very bad deal for the victims.





---
Response to Omaha Steve (Original post)
Fri May 21, 2021, 09:17 PM
SaintLouisBlues (1,188 posts)
6. From wiki: In August 2019, four women filed a lawsuit against Masterson and the Church of
Scientology for stalking and harassment, stemming from their rape allegations. One plaintiff claimed her dog died from (unexplained) traumatic injuries to its trachea and esophagus, also alleging that church members chased her as she drove her car, filmed her without permission, harassed her online and posted ads to social media sites soliciting sex in her name. Another plaintiff stated that she and her neighbors observed a man snapping pictures from her driveway and later that night someone broke a window in her 13-year-old daughter's bedroom.[39][40][33] Such stalking and harassment claims are indicative of a Scientology policy titled Fair Game, which the Church claims was cancelled by L. Ron Hubbard in 1968, yet the plaintiffs' lawyers claim it continues still against any detractors and ex-church-members, through 'outsourcing' to private investigators and off duty police officers.[41][42] Masterson has since responded to one of the plaintiffs in the lawsuit, claiming: "I'm not going to fight my ex-girlfriend in the media like she's been baiting me to do for more than two years. I will beat her in court—and look forward to it because the public will finally be able to learn the truth and see how I've been railroaded by this woman... and once her lawsuit is thrown out, I intend to sue her and the others who jumped on the bandwagon for the damage they caused me and my family." He did not address the stalking or harassment claims.[39][33]

On January 22, 2020, Bixler-Zavala reported that a second of his family pets had to be put down due to being fed rat poison wrapped inside a rolled-up piece of raw meat, alleging this was done by Scientologists in response to his repeated public statements alleging Masterson raped his wife (who was one of the four women who filed suit against Masterson). Masterson has yet to directly respond to any of Bixler-Zavala's claims or his prior rape allegations made by Chrissie Carnell Bixler with the closest acknowledgment being Masterson's wife Bijou Phillips making an Instagram post mocking Carnell Bixler's court papers against Masterson.[43][44][45][46]

On June 17, 2020, Masterson was charged with raping a 23-year-old woman in 2001, a 28-year-old woman in early 2003 and a 23-year-old woman in late 2003. The three counts come after a three-year investigation beginning in 2017. If convicted, Masterson faces up to 45 years in prison
---
Response to Omaha Steve (Original post)
Fri May 21, 2021, 11:24 PM
Upthevibe (4,878 posts)
7. This is really good news....
I followed the show, Leah Remini: Scientology and the Aftermath and it was riveting.

What a scary, horrific bunch of ruin your life kind of bullsh** Scientology is!

Danny Masterson was protected for years because of Scientology. Leah Remini and the show deserves a lot of credit for Danny Masterson finally being held accountable.
---
Response to Upthevibe (Reply #7)
Sat May 22, 2021, 12:19 AM
Maraya1969 (18,667 posts)
8. Me too. Scientology is abusive and they are the ones who stopped these women
from coming forward against Matsterson. He is one of the small number of celebrities left in scientology and they really love their celebrities.

I remember what his girlfriend said about waking up and figuring out that she was rapped while she was asleep/drugged. It was horrible and it was violent.
---
Response to Omaha Steve (Original post)
Sun May 23, 2021, 03:47 PM
ForgoTheConsequence (4,653 posts)
10. Meanwhile he's still posting on Instagram like a sociopath.