Wed May 26, 2021, 03:44 PM
Omaha Steve (81,263 posts)
South Carolina county OKs $10 million jail death settlement
Source:
AP
By MICHELLE LIU
COLUMBIA, S.C. (AP) — A South Carolina county has agreed to pay $10 million to the family of a man with mental health issues whom deputies forced to the ground on his stomach and repeatedly shot with stun guns and pepper spray before he died in jail this January.
The Charleston County Council voted Tuesday evening to approve the settlement for the family of Jamal Sutherland, a 31-year-old Black man who was booked into the county jail Jan 4.
The agreement comes less than two weeks after county officials released video clips that show deputies attempting to take Sutherland to a bond court appearance the next morning. Video shows that after Sutherland refused to leave his cell, deputies deployed stun guns and knelt on Sutherland's back before he stopped moving. An hour later, Sutherland was dead, officials reported.
"I am so happy that it was a unanimous decision to do what was right by the Sutherland family," Council Chairman Teddie Pryor said. "We know that no amount of money will bring their loved one back, but I think this starts the healing process."
Read more:
https://apnews.com/article/south-carolina-health-019ac122bb1f09321e0a479993c53ef7
5 replies, 995 views
Replies to this discussion thread
| | | | |
| --- | --- | --- | --- |
| 5 replies | Author | Time | Post |
| South Carolina county OKs $10 million jail death settlement (Original post) | Omaha Steve | May 2021 | OP |
| | Merlot | May 2021 | #1 |
| | Aldemelod | May 2021 | #2 |
| | Judi Lynn | May 2021 | #4 |
| | Judi Lynn | May 2021 | #3 |
| | Grins | May 2021 | #5 |
---
Response to Omaha Steve (Original post)
Thu May 27, 2021, 07:14 AM
Merlot (9,069 posts)
1. Were the people responsible fired and put on trial? That will also "start the healing process."
---
Response to Omaha Steve (Original post)
Thu May 27, 2021, 03:05 PM
Aldemelod (27 posts)
2. Two deputies were fired
But should have been prosecuted as well.
---
Response to Aldemelod (Reply #2)
Fri May 28, 2021, 07:25 AM
Judi Lynn (149,447 posts)
4. Absolutely, They did it for hatred. Hope they will be haunted every day for the rest of their lives.
Welcome to D.U., Aldemelod.
---
Response to Omaha Steve (Original post)
Fri May 28, 2021, 07:22 AM
Judi Lynn (149,447 posts)
3. Earlier article: "Sutherland asks 'What's the meaning of this?' before he died"
South Carolina deputies involved in Jamal Sutherland's death have been fired, sheriff says
By Amir Vera, Natasha Chen and Jamiel Lynch, CNN
Updated 11:27 AM ET, Tue May 18, 2021
Footage released of mentally ill Black man who died in SC jail
. . .
Sgt Lindsay Fickett (left) and Deputy Brian Houle (From: Charleston Co. Sheriff's Office)
. . .
Sutherland was in jail because of an incident at a behavioral health center on January 4 in which he was accused of committing "a misdemeanor offense of simple assault on a nurse staff member," according to Peper.
The incident that ended in Sutherland's death took place the next day, on January 5, at the Sheriff Al Cannon Detention Center in North Charleston.
Footage of the interaction between deputies and Sutherland was released Thursday night at the request of Sutherland's family, Graziano said.
Graziano told CNN Monday that Sutherland was not booked into the jail's medical facility because the Special Management Needs Unit, which has 50 beds, was at capacity. That is why he was taken to an area, "where he could be housed safely and not in an open bay area where he would be exposed to other residents."
At the beginning of the footage from one of the body cameras, a deputy is heard saying Sutherland has refused to leave his cell and that he took "an aggressive stance." The deputy also says a captain has been notified and that the judge required Sutherland appear before the judge. Deputies were going to extract Sutherland from the cell while medical personnel were present, he says on the video.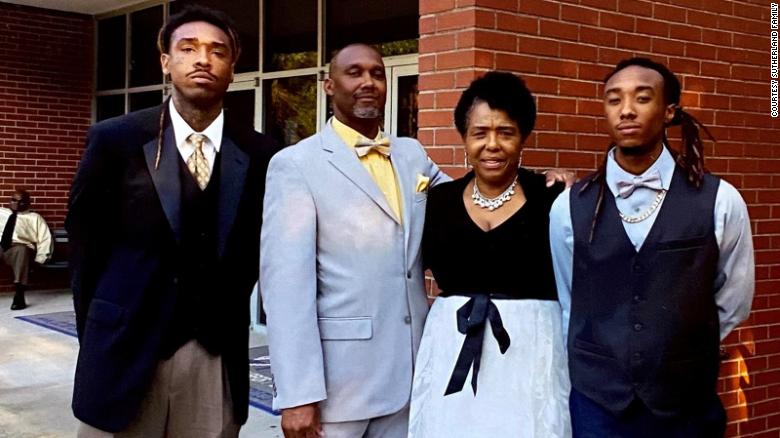 Jamal Sutherland, left, is seen in a family photo.
More:
https://www.cnn.com/2021/05/17/us/jamal-sutherland-deputies-fired/index.html
What a monstrous shame.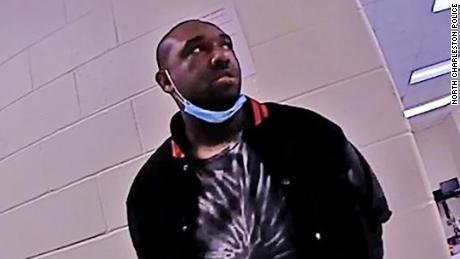 Jamal Sutherland
Rest in Peace
---
Response to Omaha Steve (Original post)
Fri May 28, 2021, 12:53 PM
Grins (4,306 posts)
5. $10 million ...
On top of the HUNDREDS of millions paid out in Kentucky, Minnesota, New York, Texas, etc. for criminal malfeasance by police.

You'd think paying those settlements might piss them off enough to take action and DO SOMETHING, but if they don't give a shit about 2nd graders being slaughtered in public schools, why stop now?