Mon Aug 9, 2021, 12:04 AM
groundloop (10,009 posts)
Top aide to Gov. Andrew Cuomo resigns amid investigation
Source:
ABC News
Melissa DeRosa resigned Sunday as the top aide to embattled New York Gov. Andrew Cuomo, less than a week after state investigators said he allegedly sexually harassed 11 women and she was part of the "retaliation" against one of his accusers.
As secretary to the governor, DeRosa was the most powerful unelected bureaucrat in state government and, until now, stood loyally by Cuomo even through recent controversies, including scandals like the sexual harassment allegations to nursing home death data, to the use of state resources to write his book.
In a statement, DeRosa did not mention Cuomo by name but said it had been "the greatest honor of my life to serve the people of New York for the past ten years."
She added, "the past two years have been emotionally and mentally trying," but did not explain whether that meant the pandemic or the controversies that have engulfed the governor and have state lawmakers beating the drums of impeachment.
Read more:
https://abcnews.go.com/Politics/top-aide-gov-andrew-cuomo-resigns-amid-investigation/story?id=79357045&cid=clicksource_4380645_2_three_posts_card_hed
---
DeRosa is accused by Lindsey Boylan, one of Cuomo's accusers, of vindictive behavior and of playing a role in disclosing confidential information about her.
7 replies, 1441 views
Replies to this discussion thread
| | | | |
| --- | --- | --- | --- |
| 7 replies | Author | Time | Post |
| Top aide to Gov. Andrew Cuomo resigns amid investigation (Original post) | groundloop | Aug 9 | OP |
| | Janbdwl72 | Aug 9 | #1 |
| | Lunabell | Aug 9 | #2 |
| | Warpy | Aug 9 | #3 |
| | NJCher | Aug 9 | #4 |
| | FakeNoose | Aug 9 | #6 |
| | Warpy | Aug 9 | #7 |
| | BumRushDaShow | Aug 9 | #5 |
---
Response to groundloop (Original post)
Mon Aug 9, 2021, 12:22 AM
Janbdwl72 (32 posts)
1. She's getting out while she can
It's just a matter of time. Andrew Cuomo's days as Governor should soon come to an end.

It looks like almost everybody knows Cuomo is history and on his way out, except the Governor himself.
---
Response to groundloop (Original post)
Mon Aug 9, 2021, 01:21 AM
Lunabell (2,771 posts)
2. Seriously y'all, the writing is on the wall.
We aren't republicans. We don't support party over country, ever.

At this point in time, the evidence is clear. I know he hasn't been found guilty in a court of law, but can some of y'all just put yourself on the shoes of ALL THESE WOMEN? At least 8 women, long time Democratic women, have given testimony.

I'm so sorry he is a Democrat. In fact it breaks my heart. But the evidence is overwhelming. Let's be better than the evil republicans.
---
Response to groundloop (Original post)
Mon Aug 9, 2021, 01:21 AM
Warpy (101,584 posts)
3. I wonder if she's the Aunt Lydia
that complainants have mentioned as enforcing the spike heel, tight skirt dress code. No one has ever named her, probably afraid of retaliation, so who knows?

Or she might just have a keen sense of self preservation and simply want another job that pays the bills.
---
Response to Warpy (Reply #3)
Mon Aug 9, 2021, 01:31 AM
NJCher (27,608 posts)
4. In the comments
Thread at The NY Times, someone referred to her as Ghislane de Rosa.

Re paying the bills, she is the daughter of a lobbyist. The idea of enforcing that dress code makes my skin crawl.
---
Response to Warpy (Reply #3)
Mon Aug 9, 2021, 04:02 PM
FakeNoose (20,359 posts)
6. Ooooh that's some good dirt! I hadn't heard that one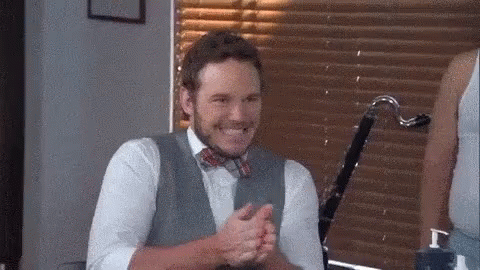 Yeah maybe it is her. Time to git while the gitten's good.
---
Response to FakeNoose (Reply #6)
Mon Aug 9, 2021, 05:06 PM
Warpy (101,584 posts)
7. No one ever identified the (expletive deleted) by name
I just had an idle curiosity. I know if I was the Aunt Lydia (fat chance), I'd know the jig was up and get out fast.
---
Response to groundloop (Original post)
Mon Aug 9, 2021, 04:48 AM
BumRushDaShow (86,308 posts)
5. Anyone who watched his daily COVID pressers last year
and they literally were every single day, 7 days a week (meaning including weekends), she was there at probably 98% of them.

Ironically, what came to my mind as an odd analogy, was her being the "Hope Hicks" of that administration, although she obviously had a much more visible, and hierarchically more powerful role than Hicks.