Sun Sep 26, 2021, 02:59 PM
Omaha Steve (82,822 posts)
Swiss approve same-sex marriage by wide margin in referendum
Source:
AP
GENEVA (AP) — Switzerland voted by a wide margin to allow same-sex couples to marry in a referendum on Sunday, bringing the Alpine nation into line with many others in western Europe.
Official results showed the measure passed with 64.1% of voters in favor and won a majority in all of Switzerland's 26 cantons, or states.
Switzerland's parliament and the governing Federal Council supported the "Marriage for All" measure. Switzerland has authorized same-sex civil partnerships since 2007.
Supporters said passage would put same-sex partners on equal legal footing with heterosexual couples by allowing them to adopt children together and facilitating citizenship for same-sex spouses. It would also permit lesbian couples to utilize regulated sperm donation.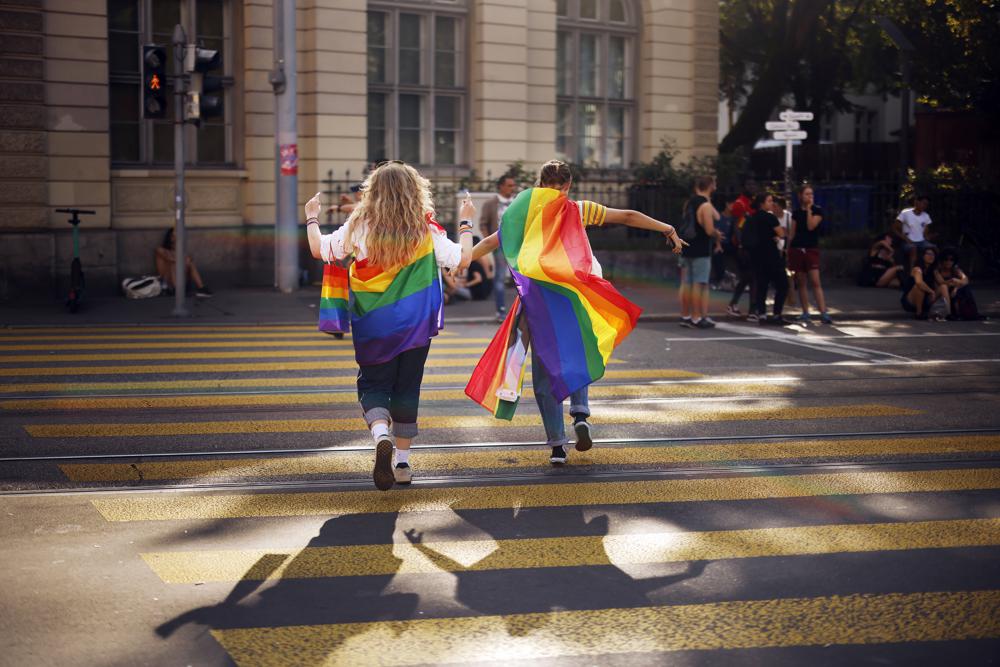 FILE - In this Saturday, Sept. 4, 2021 file photo, people take part in the Zurich Pride parade in Zurich, Switzerland, with the slogan "Dare. Marriage for all, now!" (Trau Dich. Ehe fuer alle. Jetzt!) for the rights of the LGBTIQ community. Swiss voters will wrap up a referendum on Sunday Sept. 26, 2021, to decide whether to allow same-sex marriage in the rich Alpine country, with supporters hoping for a big step toward ending discrimination against gays and lesbians while opponents fear what they consider an erosion of traditional family values. (Michael Buholzer/Keystone via AP, File)
Read more:
https://apnews.com/article/lifestyle-geneva-europe-couples-marriage-71b197795444309f4158dda5925b7138
2 replies, 1496 views
Replies to this discussion thread
---
Response to Omaha Steve (Original post)
Sun Sep 26, 2021, 03:17 PM
50 Shades Of Blue (6,851 posts)
1. K & R!
---
Response to Omaha Steve (Original post)
Sun Sep 26, 2021, 05:31 PM
Marthe48 (7,986 posts)
2. Good
One of the couples just celebrated her anniversary with her wife. Good timing for a cheering gift.