Tue Oct 26, 2021, 08:16 AM
Omaha Steve (85,577 posts)
Protesters burn tires, block roads in Sudan a day after coup
Source:
AP
BY SAMY MAGDY
CAIRO (AP) ó Pro-democracy protesters blocked roads in Sudanís capital with makeshift barricades and burning tires Tuesday, a day after the military seized power in a swift coup widely denounced by the international community.
The takeover came after weeks of mounting tensions between military and civilian leaders over the course and the pace of Sudanís transition to democracy. It threated to derail that process, which has progressed in fits and starts since the overthrow of longtime autocrat Omar al-Bashir in a popular uprising two years ago.
The United Nations Security Council was to discuss the situation in a closed-door meeting later in the day.
Western governments and the U.N. condemned the coup and called for the release of Prime Minister Abdalla Hamdok and other senior officials, who were arrested Monday. U.S. President Joe Bidenís administration announced the suspension of $700 million in emergency assistance to Sudan, a nation in Africa linked by language and culture to the Arab world.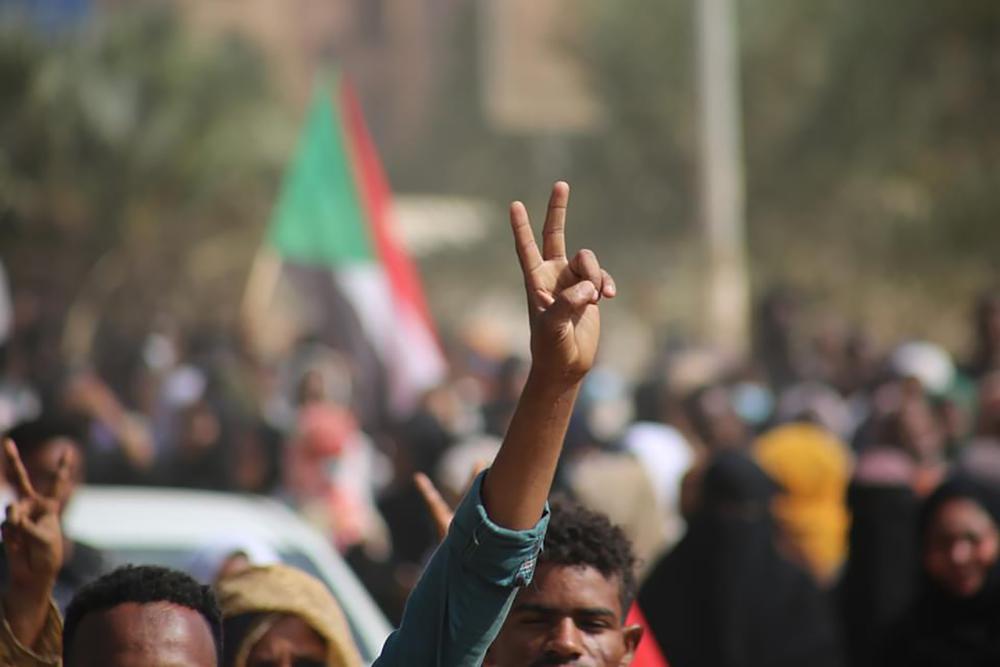 FILE - In this Monday Oct. 25, 2021 file photo, pro-democracy protesters flash the victory sign as they take to the streets to condemn a takeover by military officials, in Khartoum, Sudan. Pro-democracy protesters have blocked some roads in Sudanís capital with makeshift barricades and burning tires. They are demanding a return to civilian rule, after the military seized power in a swift coup widely denounced by the international community. The United Nations Security Council is scheduled to discuss the military takeover in a closed-door meeting Tuesday, Oct. 26, 2021. (AP Photo/Ashraf Idris, File)
Read more:
https://apnews.com/article/joe-biden-africa-sudan-middle-east-united-nations-537e14871a64dbc634430c60b7c662b5
0 replies, 645 views