Wed Oct 1, 2014, 05:20 PM
Judi Lynn (139,732 posts)
Former Chilean marines sentenced in priest slaying
Source:
Associated Press
Former Chilean marines sentenced in priest slaying
8:10 AM Thursday Oct 2, 2014
SANTIAGO, Chile (AP) Chile's Supreme Court has sentenced three retired marines to prison terms of three to five years in the torture-death of priest Michael Woodward Iriberry during the country's dictatorship. The government was ordered to pay Woodward's sister $166,000.
The high court increased to five years the sentences imposed in 2013 for Jose Manuel Garcia and Manuel Leiva Valdivieso. It also set a three-year sentence for Hector Palomino Lopez, who was initially absolved due to dementia.
The decision adopted Tuesday was made public by judicial authorities on Wednesday.
The Woodwards' mother was Chilean and their father was British.
Read more:
http://www.nzherald.co.nz/world/news/article.cfm?c_id=2&objectid=11335412
---
[center]
La Esmeralda, one of Pinochet's Chile's three torture ships,
and the last place where Michael Woodward drew his last breath.[/center]
From a blog where I obtained the photo above:

~snip~


.....a four masted barquentine of the Chilean Navy named Esmeralda. They call her the White Lady. The steel hulled vessel is the second longest and tallest sailing ship in the world. This boat was built in Cadiz, Spain in 1954 and is the sixth Chilean ship to bear the name Esmeralda.

In fact she has a rather sordid history. According to reports by the United States Senate, Amnesty International and the Chilean Truth and Reconciliation Commission, the Esmeralda was used as a floating torture chamber for dissidents and political prisoners from 1973 to 1980. This is during the reign of Dictator General Augusto Pinochet, who aided by the United States government, successfully plotted and carried out a coup to kill and usurp the democratically elected socialist President Salvador Allende.

In 1973, Maria Comene was held as a political prisoner on the ship for 10 days."It is a bad boat," Comene says. "A boat where blood was spilled."

It is suggested that over 110 prisoners, seventy men and forty women, were kept on board, subject to rape and genital shocks and brutal beatings. It is said that the British priest Michael Woodward died as a result of the brutal interrogation and torture he endured on the rigger. A good synopsis of the ship's bloody history can be found here. The Amnesty International document here.



More:
http://www.blueheronblast.com/2011/07/la-esmeralda-de-sangria.html
[center]~ ~ ~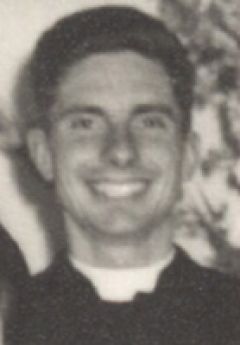 Michael Woodward[/center]
Saturday, August 28th 2010 - 06:46 UTC
Indictments related to the killing of Anglo Chilean priest in 1973 total 33
Chilean Justice indicted on Friday fourteen former members of Carabineros (militarized police and Navy) for the kidnapping and killing of Anglo-Chilean Catholic priest Miguel Woodward.
He was tortured to death in 1973 by agents from General Pinochet's military dictatorship on board the Navy school vessel, "Esmeralda".
"It is with great satisfaction that we have been informed of the indictment which is now completed and closes this line of investigation that has been on-going for years", said Karina Fernández, solicitor from the Ministry of Interior Human Rights Program which acted as plaintiff.
Magistrate Eliana Quezada from Valaparaíso Appeals Court said that "it was a kidnap, a crime related to crimes coordinated from the very organization of the (Chilean) Navy".
Contrary to other human rights violations case, the homicide of Father Woodward was not executed by a "repressive organism" from the (Chilean) State but rather by an institution such as the Navy.
More:
http://en.mercopress.com/2010/08/28/indictments-related-to-the-killing-of-anglo-chilean-priest-in-1973-total-33
5 replies, 3545 views
Replies to this discussion thread
| | | | |
| --- | --- | --- | --- |
| 5 replies | Author | Time | Post |
| Former Chilean marines sentenced in priest slaying (Original post) | Judi Lynn | Oct 2014 | OP |
| | bananas | Oct 2014 | #1 |
| | mpcamb | Oct 2014 | #2 |
| | YOHABLO | Oct 2014 | #3 |
| | Midnight Writer | Oct 2014 | #4 |
| | Judi Lynn | Oct 2014 | #5 |
---
Response to Judi Lynn (Original post)
Wed Oct 1, 2014, 07:25 PM
bananas (27,509 posts)
1. k&r nt
---
Response to Judi Lynn (Original post)
Wed Oct 1, 2014, 09:06 PM
mpcamb (2,073 posts)
2. They should chase Pinochet's family for the $166,000.
The thought of them living off his $ and of Kissinger living free turns my stomach.
They're thieves and murderers.
---
Response to Judi Lynn (Original post)
Wed Oct 1, 2014, 11:18 PM
YOHABLO (7,358 posts)
3. Only 3 to 5 years? they should get life.
---
Response to YOHABLO (Reply #3)
Thu Oct 2, 2014, 12:58 AM
Midnight Writer (6,047 posts)
4. Exactly
They really threw the booklet at this bunch of torture-murderers
---
Response to Midnight Writer (Reply #4)
Thu Oct 2, 2014, 05:51 PM
Judi Lynn (139,732 posts)
5. "Booklet" is absolutely right. Sad.
Welcome to D.U., Midnight Writer!