Thu Aug 9, 2018, 02:11 PM
Uncle Joe (43,823 posts)
Secret tapes reveal Devin Nunes telling Republicans what must be done to protect Trump from
Russia investigation, reports say
The top ranking member on the House Intelligence Committee has been recorded saying that the best way to protect President Donald Trump is to make sure that Republicans keep control of Congress during the upcoming 2018 midterm elections.
Speaking at a private, closed-door fundraiser for a Republican colleague, Representative Devin Nunes — a prominent supporter of Mr Trump — suggested that he and his fellow Republican colleagues could stave off the investigation into Russian meddling in the 2016 election by holding the House in 2018.
Republican control of Congress, he suggests in the clip that aired on MSNBC's Rachel Maddow Show, is the last line of defence against any fallout from special counsel Robert Mueller's investigation.
"If Sessions won't unrecuse and Mueller won't clear the president, we're the only ones, which is really the danger," Mr Nunes can be heard in the tape, referring to Mr Mueller and Attorney General Jeff Sessions, who recused himself from matters involving the special counsel since he was a member of Mr Trump's campaign.
(snip)
https://www.yahoo.com/news/secret-tapes-reveal-devin-nunes-165121766.html
Nunes is a prime example of "party over nation."
5 replies, 805 views
Replies to this discussion thread
| | | | |
| --- | --- | --- | --- |
| 5 replies | Author | Time | Post |
| Secret tapes reveal Devin Nunes telling Republicans what must be done to protect Trump from (Original post) | Uncle Joe | Aug 2018 | OP |
| | Raster | Aug 2018 | #1 |
| | Uncle Joe | Aug 2018 | #2 |
| | Raster | Aug 2018 | #3 |
| | Timmygoat | Aug 2018 | #4 |
| | Judi Lynn | Aug 2018 | #5 |
---
Response to Uncle Joe (Original post)
Thu Aug 9, 2018, 02:31 PM
Raster (19,202 posts)
1. Traitor Nunes* is just as dirty as Traitor tRump* is...
...both are up to their eyeballs in Putin*s Russia soup.
---
Response to Raster (Reply #1)
Thu Aug 9, 2018, 02:46 PM
Uncle Joe (43,823 posts)
2. I believe that to be a strong probability Raster
the other possibility being that Nunes just took a self-serving long shot political gamble that Trump would win out and eventually reward him.


---
Response to Uncle Joe (Reply #2)
Thu Aug 9, 2018, 02:53 PM
Raster (19,202 posts)
3. I think there is certainly a possibility of a long-shot element...
...however, Nunes* gets downright spastic at the mention of anything Russia* and tRump*.
---
Response to Uncle Joe (Original post)
Fri Aug 10, 2018, 08:27 AM
Timmygoat (463 posts)
4. Just a thought
Did we ever get the full story about the time that Nunes was lurking in the bushes outside the White House late at night? No one seems to be bringing that up.
My real thought is about Giulliani, if anyone can do a lot of damage to Trump it is him, he is such a buffoon, at times I find myself wondering if he is in the first stages off dementia.
---
Response to Uncle Joe (Original post)
Sat Aug 11, 2018, 01:07 AM
Judi Lynn (129,915 posts)
5. He has behaved like a man possessed, and I wonder if he isn't being blackmailed, himself,
to do someone's bidding.
His eyes usually look REALLY weird, with the pupils really dilated. That looks like fear to me. He is always completely wired, extremely defensive every moment, and totally strange as he does nothing but hustle for Trump all day, every day.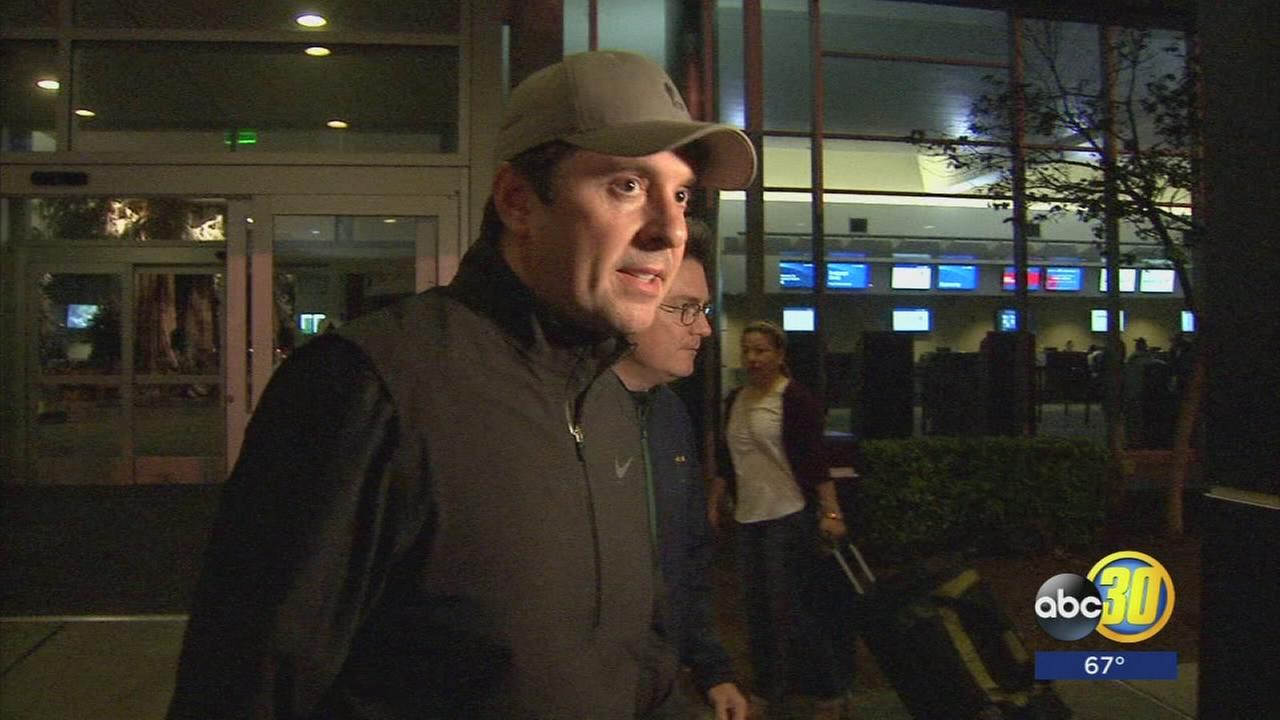 So many of his photos since Trump stomped into the White House look like this. He looks like someone with something he wants to stay hidden. He looks afraid, he looks deeply stressed. I certainly hope so, and hope he is close to the breaking point.
Thank you, Uncle Joe.