Sun Oct 20, 2019, 07:34 AM
Zorro (10,089 posts)
How Low Will Trump Go?
The wonder of the Trump administration ó the jaw-dropping, brain-exploding phantasmagoria of it ó is that it doesnít bury its rottenness under layers of counterfeit virtue or use a honeyed voice to mask the vinegar inside. The rottenness is out in the open. The sourness is right there on the surface for all to see.
Itís at the presidentís rallies, where he plays a bigot for laughs, a bully for applause.
Itís in the ballrooms and beds at Mar-a-Loco, where he mingles official government business with free marketing for his gilded club.
Itís in the transcript of his phone call with the president of Ukraine, for whom the quid, the pro and the Biden-ravaging quo couldnít have been clearer.
https://www.nytimes.com/2019/10/19/opinion/sunday/donald-trump-united-states.html
5 replies, 1291 views
Replies to this discussion thread
| | | | |
| --- | --- | --- | --- |
| 5 replies | Author | Time | Post |
| How Low Will Trump Go? (Original post) | Zorro | Oct 2019 | OP |
| | Atticus | Oct 2019 | #1 |
| | Scarsdale | Oct 2019 | #2 |
| | Golden Raisin | Oct 2019 | #3 |
| | 47of74 | Oct 2019 | #4 |
| | Kid Berwyn | Oct 2019 | #5 |
---
Response to Zorro (Original post)
Sun Oct 20, 2019, 07:52 AM
Atticus (7,264 posts)
1. Below whale shit. You do know where whale shit is, right? nt
---
Response to Zorro (Original post)
Sun Oct 20, 2019, 09:37 AM
Scarsdale (7,974 posts)
2. no matter what he does, says or implies
the gop will stick with him. Once they got one of their own in the WH, they are determined to keep him there. He is draining the Treasury with his free wheeling golf trips and other expenses. The debt has skyrocketed. The gop just figures that eventually a (D) will take over and straighten this all out. Wishful thinking. The damage is enormous. tRump is a one man wrecking crew. Totally unqualified, ignorant, not very bright, wrapped up in himself and his importance. No other president has ever had his family members as part of his advisors in the WH. They are as unqualified as he is, but every bit as greedy and grubbing. Worst president EVER. Worst administration. Worst group of gop "representatives" in the history of this country. I can not name one single gop member that I trust or admire.
---
Response to Zorro (Original post)
Sun Oct 20, 2019, 09:48 AM
Golden Raisin (3,817 posts)
3. There is no bottom. A black hole of
corruption, grifting, scorn for norms/laws and devastating, daily destruction and chaos burning our Republic, Democracy and Constitution to the ground in front of our eyes, including the long-term effects of the lifetime judicial appointments which will outlive Trump and all the complicit Republican Congresspeople who either stood by silently or actively aided and abetted.
---
Response to Zorro (Original post)
Mon Oct 21, 2019, 06:16 AM
47of74 (17,654 posts)
4. There are some questions I don't ask any more
How low that orange fuck will go is chief among them. Because said orange duck always manages to outdo himself.


---
Response to Zorro (Original post)
Mon Oct 21, 2019, 07:35 AM
Kid Berwyn (2,441 posts)
5. Inviting a couple to meet their son's killer is down there.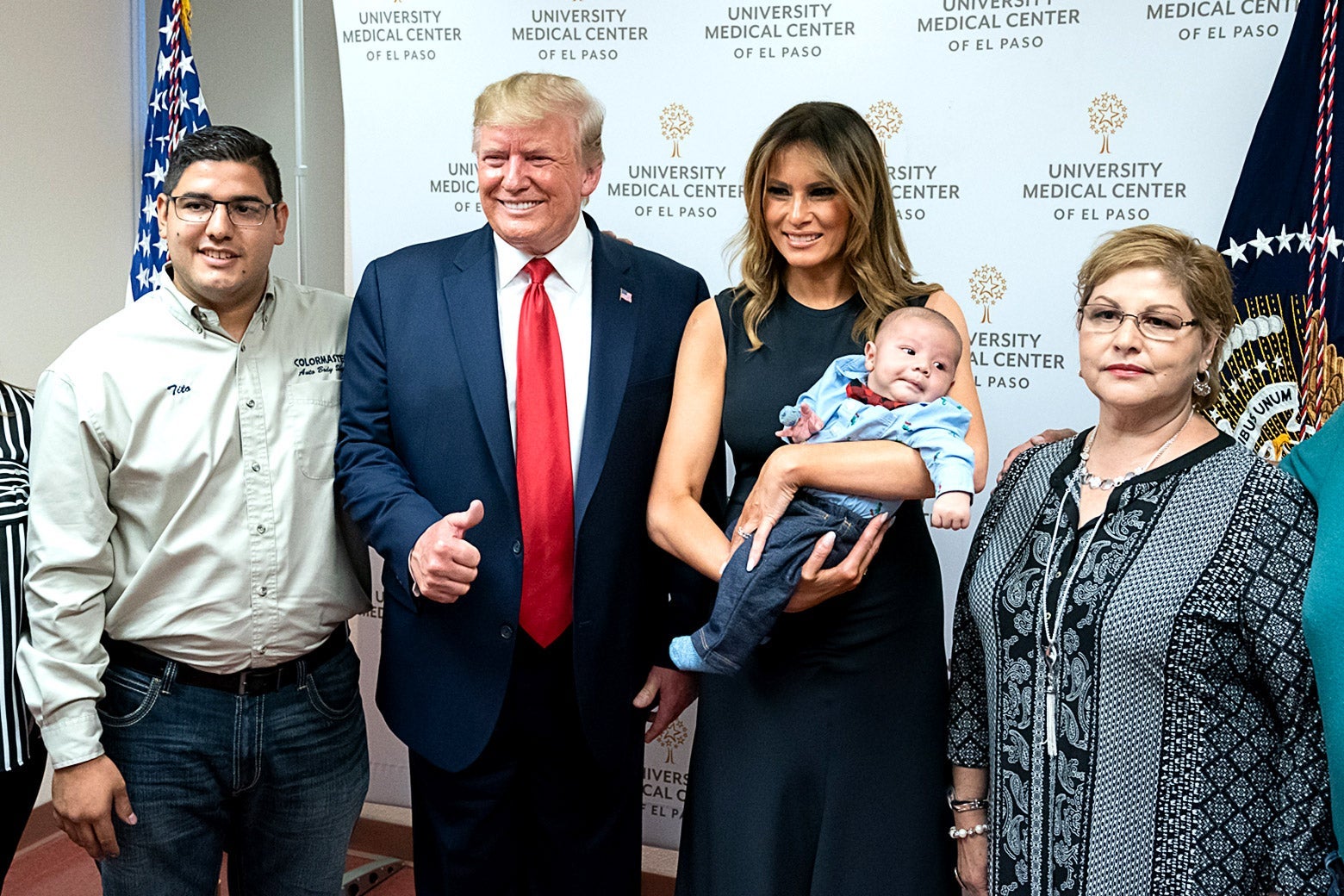 The human Marianas Trench gives a tiny thumbís up with victims of his incendiary rhetoric.