Fri Oct 23, 2020, 05:47 AM
Judi Lynn (143,965 posts)
LINKS BETWEEN SEN. DAN SULLIVAN AND PEBBLE MINE ARE DEEPER THAN PREVIOUSLY KNOWN
A managing partner at the controversial mineís lobbying firm sits on the board of the Alaska senatorís family company.
Matthew Cunningham-Cook
October 23 2020, 5:00 a.m.
ONE OF THE powerhouse lobbying firms advocating on behalf of Alaskaís controversial Pebble Mine project has close ties to the company RPM International, which is partially owned by Alaska Sen. Dan Sullivan, and run by Sullivanís brother, Frank Sullivan.
The close relationship complicates the politics of an unfolding scandal for Sullivan, which rocked the stateís Senate race after audio emerged of Pebble Mine executives confidently claiming that Sullivan was privately supportive of the project but staying mum publicly until the election. Sullivan responded by declaring his opposition to the proposal to create the largest mine in North America. The mine, which is staunchly opposed by environmental groups, would sit smack dab in the middle of the worldís largest sockeye salmon fishery.
One of the top lobbying firms for Pebble Mine, Squire Patton Boggs, has close ties to Sullivanís family business. Squire Patton Boggs has received at least $980,000 in lobbying payments since 2018 from Pebble Limited Partnership to advocate for permitting of the mine. Fred Nance, a top executive at Squire Patton Boggs, is an independent director on the board of Sullivanís family company, meaning he has supervisory powers over Sullivanís brother Frank, who is the companyís CEO. By hiring Squire Patton Boggs, the Pebble Mineís owners have entangled themselves not just inside the complexities of Alaska politics, but inside the business interests of the Sullivan family.
. . .
PEBBLE MINE would be the largest in North America, with substantial copper and gold deposits, as well as rhenium, a rare earth mineral that is a critical component of jet engines. The environmental group Earthworks has reported that Phase 1 of the mining project, if approved, would eliminate at least 80 miles of streams and 3,500 acres of wetlands, necessitate a toxic pit lake filled with 61 billion gallons of mine water, and lead to the construction of a natural gas pipeline over Iliamna Lake, which is the largest freshwater lake in Alaska.
More:
https://theintercept.com/2020/10/23/alaska-senate-dan-sullivan-pebble-mine/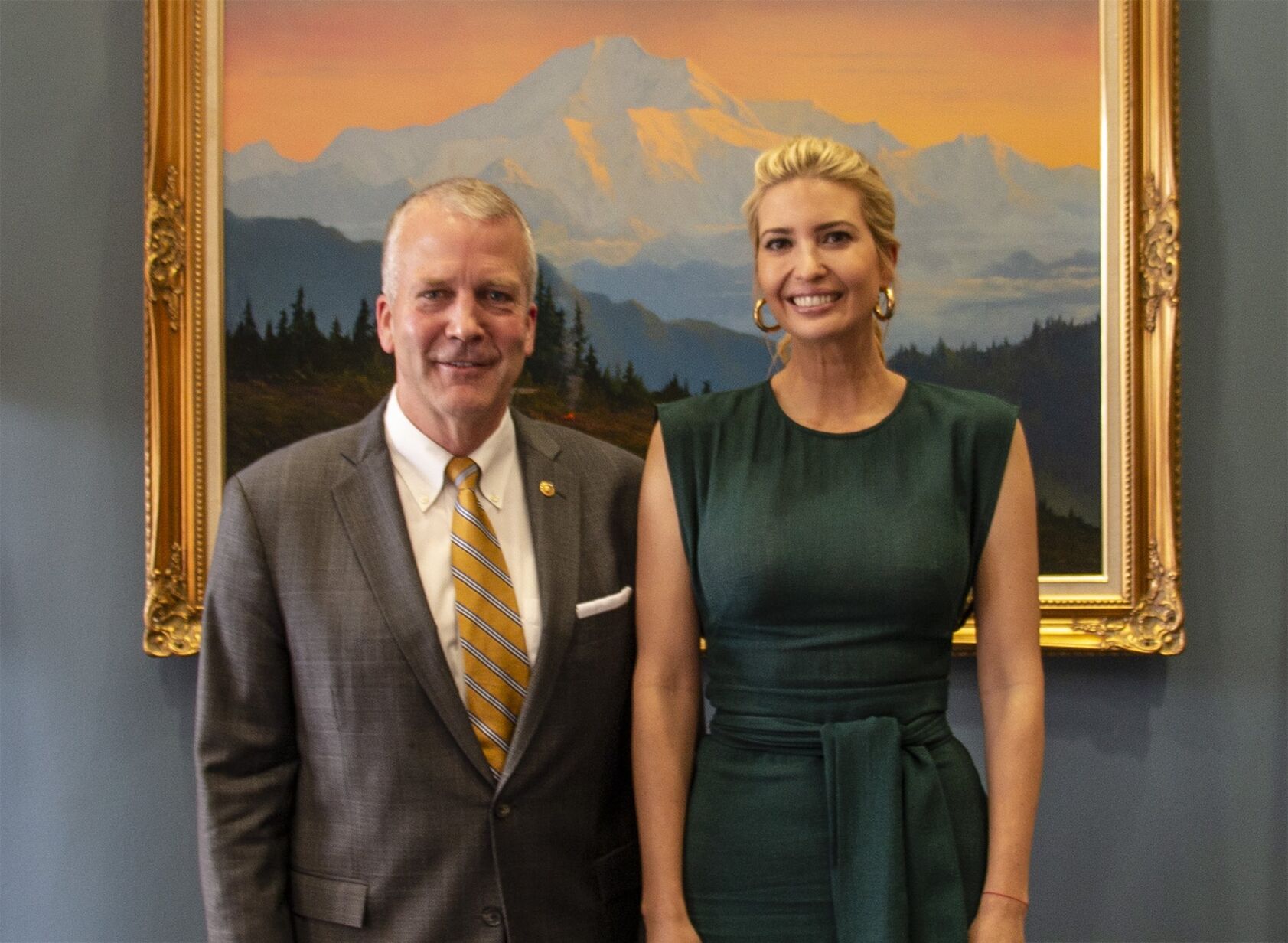 Sen. Dan Sullivan, Ivanka Trump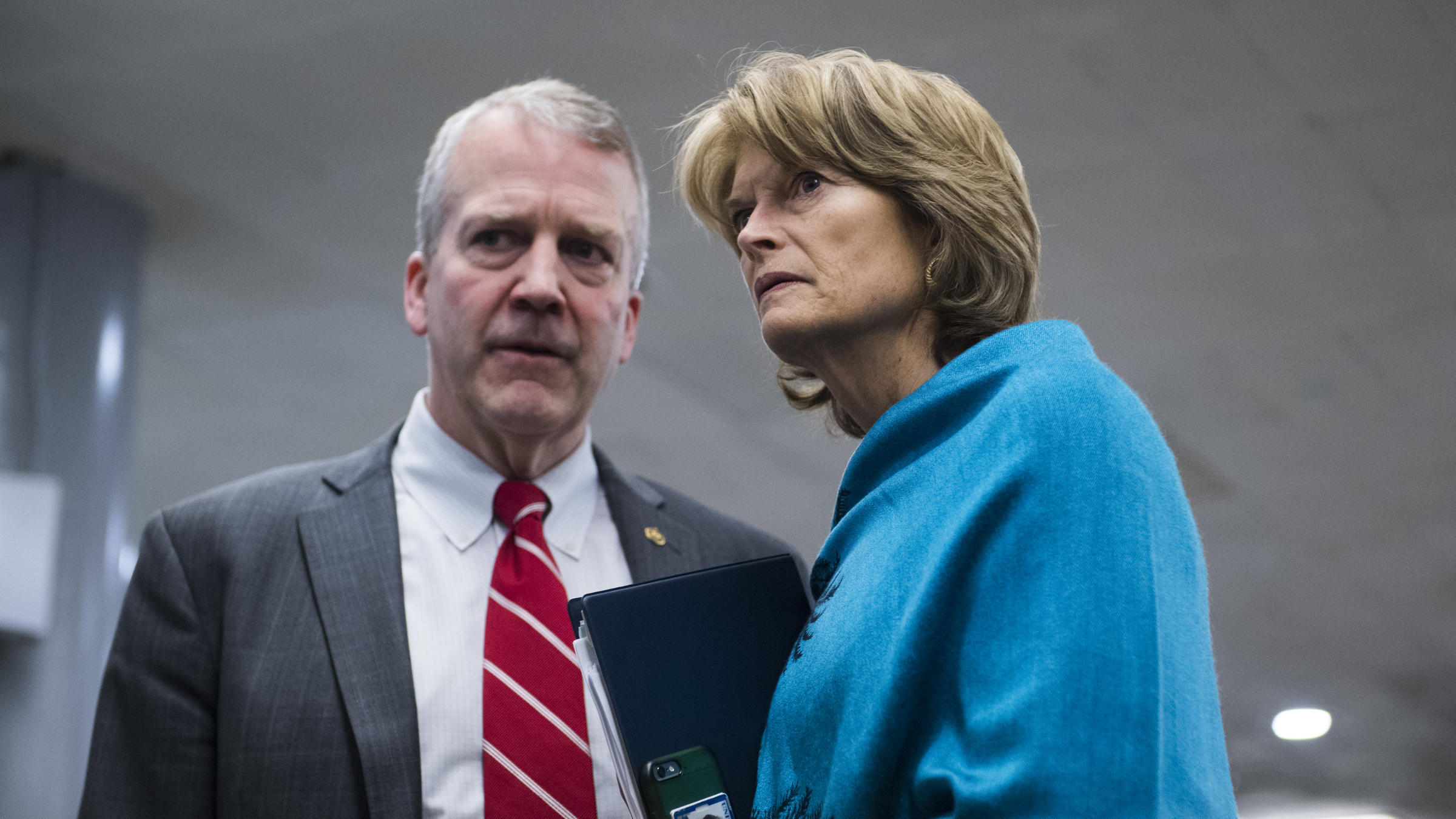 Sen. Dan Sullivan, Lisa Murkowski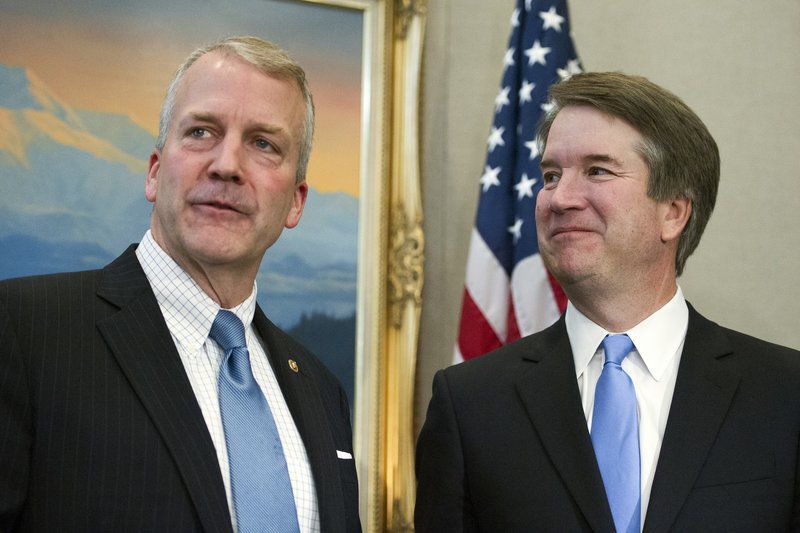 Sen. Dan Sullivan, Kavanaugh
0 replies, 788 views