Fri Oct 30, 2020, 05:57 PM
appalachiablue (30,237 posts)
PM Boris Johnson Faces Many Foes As UK Has Highest Covid Death Toll In Europe
'As virus surges, isolated UK leader Johnson faces many foes,' AP News, Oct. 28, 2020.
LONDON (AP) — All politicians have opponents, but Boris Johnson's list is exceptional. Amid a global pandemic, Britain's prime minister is battling the European Union, a resurgent political opposition, angry English mayors and a beloved soccer star who wants to feed poor children. Even previously loyal lawmakers are growing restive.
Less than a year after winning a landslide election victory, Johnson is facing multiple crises with few political friends.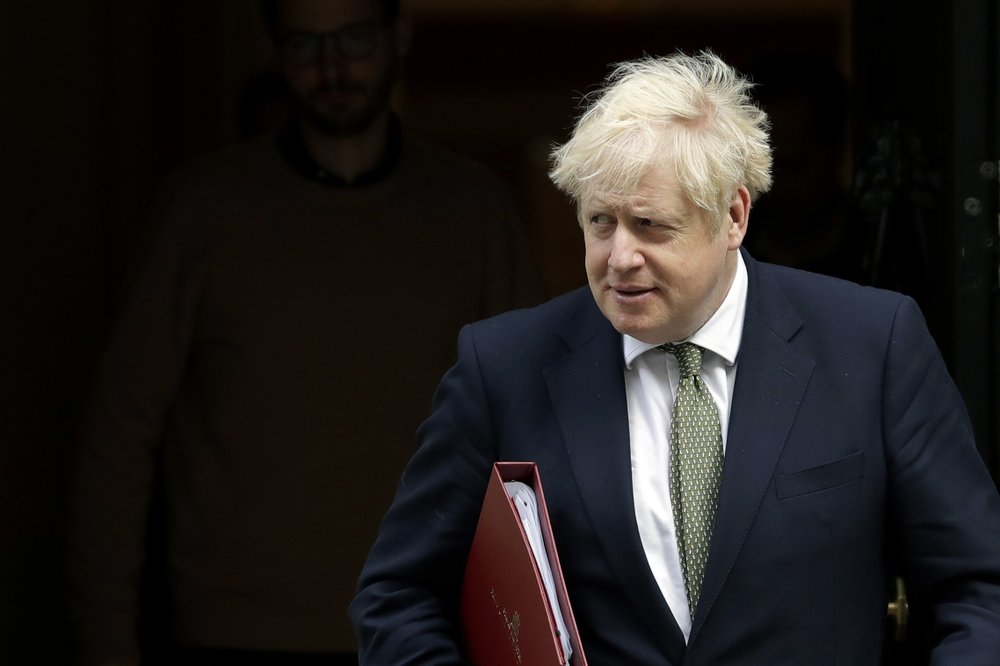 "The Johnson government, over the last 10 months, have been spectacular at managing to score own-goals and managing to pick fights with people that were really unnecessary," said Victoria Honeyman, associate professor of British politics at the University of Leeds. "They don't seem to be able to pick a winner in a one-horse race." It's a stark change from December 2019, when Johnson won a commanding House of Commons majority with bold, simple election promises. He would "get Brexit done" after years of uncertainty following the U.K.'s 2016 vote to leave the EU.
And he would "level up" the country, redistributing wealth and opportunity to left-behind regions of northern England.
The coronavirus swept away those best-laid plans.
The U.K. has recorded more than 45,000 COVID-19 deaths, the highest toll in Europe. Johnson himself spent a week in hospital with the virus in April, some of it on oxygen in intensive care. Critics say Johnson's Conservative government was too slow to lock down the country, too quick to ease restrictions, unclear in its messaging and tardy in setting up a test-and-trace system to isolate infected individuals.
Now — as in other European countries — infections and deaths are soaring again.
The government has responded by imposing a three-tier system of local restrictions in England, based on infection rates. The toughest measures, which have shut pubs and hamstrung many other businesses, have fallen on the already economically battered north. That has pitted Johnson against mayors in Manchester and Liverpool...More,
https://apnews.com/article/pandemics-virus-outbreak-global-trade-soccer-london-27445e40f230db4ea6f26690e1bc629a
2 replies, 535 views
Replies to this discussion thread
| | | | |
| --- | --- | --- | --- |
| 2 replies | Author | Time | Post |
| PM Boris Johnson Faces Many Foes As UK Has Highest Covid Death Toll In Europe (Original post) | appalachiablue | Oct 2020 | OP |
| | SheltieLover | Oct 2020 | #1 |
| | appalachiablue | Oct 2020 | #2 |
---
Response to appalachiablue (Original post)
Fri Oct 30, 2020, 06:01 PM
SheltieLover (19,146 posts)
1. UK's tRump light Russian ASSet not so popular these days?
---
Response to SheltieLover (Reply #1)
Fri Oct 30, 2020, 06:03 PM
appalachiablue (30,237 posts)
2. Quelle surprise, Tory tosser