Fri Nov 27, 2020, 06:49 AM
appalachiablue (29,821 posts)
Robots On The Rise As Americans Experience Record Job Losses Amid Pandemic
- 'Robots on the rise as Americans experience record job losses amid pandemic.' The pandemic has left millions of Americans unemployed – including many in the hospitality industry, which has seen a rise in the adoption of new tech. The Guardian, Nov. 27, 2020.
They can check you in and deliver orange juice to your hotel room, answer your questions about a missing package, whip up sushi and pack up thousands of subscription boxes. And, perhaps most importantly, they are completely immune to Covid-19. While people have had a hard time in the coronavirus pandemic, robots are having a moment.
The Covid-19 pandemic has left millions of Americans unemployed – disproportionately those in the service industries where women and people of color make up the largest share of the labor force. In October, 11 million people were unemployed in the US, compared with about 6 million people who were without a job during the same time last year.
And as humans are experiencing record job losses and economic uncertainty, robots have become a hot commodity. Multiple technology manufacturers have reported increased demand for their bots over the course of the pandemic, from drone-like machines that can roam hallways to make deliveries and AI-powered customer service software to increased use of self-service checkouts at supermarkets.
A recent report from the World Economic Forum predicted that by 2025 the next wave of automation – turbocharged by the pandemic – will disrupt 85m jobs globally. New jobs will be created but "businesses, governments and workers must plan to urgently work together to implement a new vision for the global workforce"..the layoffs of hundreds of Pennsylvania toll booth workers provides one clear example of how labor-saving technology can sweep away jobs.
In June, the Pennsylvania Turnpike Commission laid off about 500 toll collectors in the state when it switched to all-electronic toll collecting...
More,
https://www.theguardian.com/technology/2020/nov/27/robots-replacing-jobs-automation-unemployment-us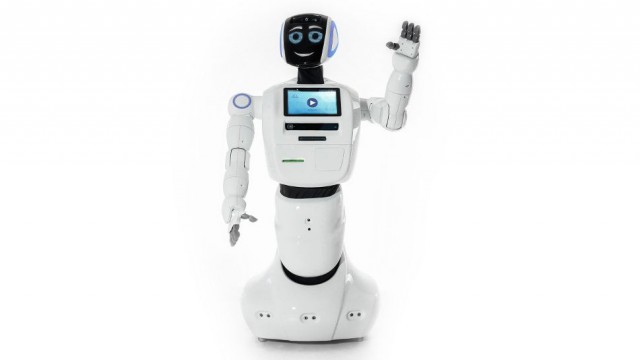 2 replies, 932 views
Replies to this discussion thread
| | | | |
| --- | --- | --- | --- |
| 2 replies | Author | Time | Post |
| Robots On The Rise As Americans Experience Record Job Losses Amid Pandemic (Original post) | appalachiablue | Nov 27 | OP |
| | yankee87 | Nov 27 | #1 |
| | appalachiablue | Nov 27 | #2 |
---
Response to appalachiablue (Original post)
Fri Nov 27, 2020, 07:23 AM
yankee87 (141 posts)
1. Andrew Yang's Idea
I know I sound like a Luddite, but this trend is going to rise to more demigods like 45. Maybe it's time to adopt a guaranteed income.
---
Response to yankee87 (Reply #1)
Fri Nov 27, 2020, 08:04 AM
appalachiablue (29,821 posts)
2. It's definitely warranted, the concept needs more pilot
programs and support esp. in the US. Job displacement from automation is a reality, time to take steps.

So far UBI trials have taken place in Europe, maybe Canada and a couple here. Yang's advocacy has definitely helped advance the idea of universal basic income. I think Nixon even looked into it years ago, likely for different reasons.