Sat Mar 30, 2019, 08:52 AM
IronLionZion (39,567 posts)
Verizon's Spam-Blocking Call Filter Is Now Free
https://gizmodo.com/verizons-spam-blocking-call-filter-is-now-free-1833672933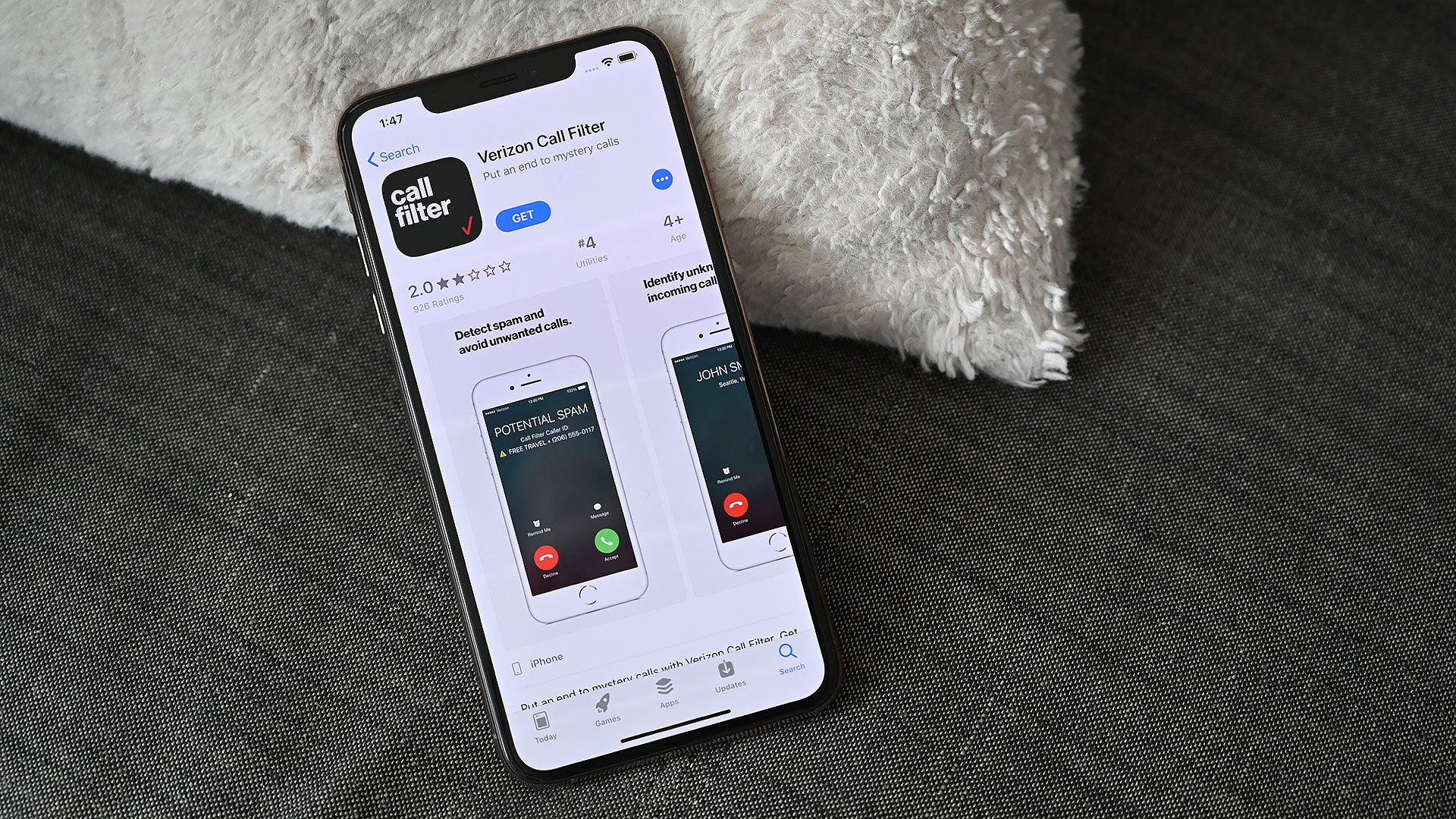 Robocalls are annoying as hell, and it seems the problem is only getting worse. But if you're on Verizon, you may have a new way to block them with the company's Call Filter app, which recently became free for all Verizon customers.
Previously, the service—which is designed to detect and help cut down on phone spam—required a $2.99 monthly fee. However, this week, Verizon split the service into two tiers: A free tier that detects spam, filters out robocalls, and reports offending numbers to the carrier, and a new $2.99 plan that adds in additional features such as caller ID, personal spam, block lists, and even a risk meter that attempts to evaluate potentially malicious calls.
Also, to help cut down on robocalls even further, Verizon says its rolling out improvements to Call Filter through the use of its STIR/SHAKEN tech, which is able to detect when spammers spoof legitimate phone numbers in order to bypass traditional blocking techniques.
However, if you're considering purchasing the paid tier for Call Filter, I would advise to hold off unless robocalls have truly become a never-ending source of frustration. The reason is that many of Call Filter's paid functions like caller ID and the ability to add numbers to a personal block list are features already built into a wide number of phones, while others like the risk meter are already sort of available on select phones like the Pixel 3, which flashes warning messages saying "Spam Likely" when faced with potential robocalls.
In case you were wondering about Call Filter's two-star rating on the App Store, it seems a big reason for many of the previous low scores was Verizon's previous $3 a month fee, something the new free tier of Call Filter should address.
For Verizon customers with an iPhone, Call Filter is available as a download inside the App Store. Meanwhile, for Android phone owners, Verizon says Call Filter should already have come pre-installed on the majority of devices. Unfortunately, if its not pre-installed, there's no way to download the app from the Google Play Store just quite yet.
If you're tired of getting calls from suspicious and annoying scammers. It's worth reading through the instructions carefully to set it up correctly. They have instructions on their website:
https://www.verizonwireless.com/support/how-to-use-call-filter/
Hiya is another app with a free version that I've been using.
Enjoy this John Oliver video about robocalls
5 replies, 741 views
Replies to this discussion thread
| | | | |
| --- | --- | --- | --- |
| 5 replies | Author | Time | Post |
| Verizon's Spam-Blocking Call Filter Is Now Free (Original post) | IronLionZion | Mar 2019 | OP |
| | customerserviceguy | Mar 2019 | #1 |
| | Phentex | Mar 2019 | #2 |
| | IronLionZion | Mar 2019 | #3 |
| | FakeNoose | Mar 2019 | #4 |
| | IronLionZion | Mar 2019 | #5 |
---
Response to IronLionZion (Original post)
Sat Mar 30, 2019, 01:10 PM
customerserviceguy (25,182 posts)
1. Nope
Done with Verizon after what they did to me years ago.

My default ring is silence, and my legitimate contacts all have an audible ringtone attached to them. If I don't know you, I probably don't want to hear from you. If you're an exception to that rule, then leave me a message. If it's important, then I'll get back to you.

My smartphone is not another annoyance in my life, and I won't let it be one. Every technological scheme can be worked around, remember when pop-up blockers used to work so well, and then they didn't? The scammers and spammers all manage to worm their way past whatever wall is built to keep them out.
---
Response to IronLionZion (Original post)
Sat Mar 30, 2019, 01:16 PM
Phentex (16,010 posts)
2. I don't have that yet but...
my spam has gone down from 16 to 18 calls per day to about 3 per day. I still leave my phone on silent and Do Not Disturb and I don't answer unless I see a real name attached to the call. It sure would be nice to be able to use the phone as intended,
---
Response to IronLionZion (Original post)
Sat Mar 30, 2019, 01:20 PM
IronLionZion (39,567 posts)
3. I used to get 1-2 every day, down to 1 every few days
since installing and configuring the Hiya app, which requires daily manual updating of the spam number list to stay relevant.

I just installed Verizon call filter today, which doesn't require manual updating. Looks promising.
---
Response to IronLionZion (Original post)
Sat Mar 30, 2019, 01:58 PM
FakeNoose (24,950 posts)
4. If you're still a landline user like me
... you can get a free ap for your landline called NoMoRobo and it basically shuts down all robo-dialed calls. I've had it since last year and it works miracles. Any call that isn't robo-dialed still gets identified as possible "spam" if there's no ID on the call, but it allows you to decide if you want to answer it.
Otherwise the call goes to your voice mail, and if it's legitimate you can add the number to your "accepted" phone numbers. If not you can add it to your "blocked" numbers. This NoMoRobo has really changed my life for the better. Thanks Verizon!
---
Response to IronLionZion (Original post)
Sun Mar 31, 2019, 12:46 PM
IronLionZion (39,567 posts)
5. Kick for today