Fri Sep 27, 2019, 04:26 PM
IronLionZion (33,226 posts)
Zoo Closes After Blizzard But The Cameras Are Rolling When The Animals Come Out To Play
https://innerstrength.zone/animals/zoo-closes-after-blizzard-but-the-cameras-are-rolling-when-the-animals-come-out-to-play/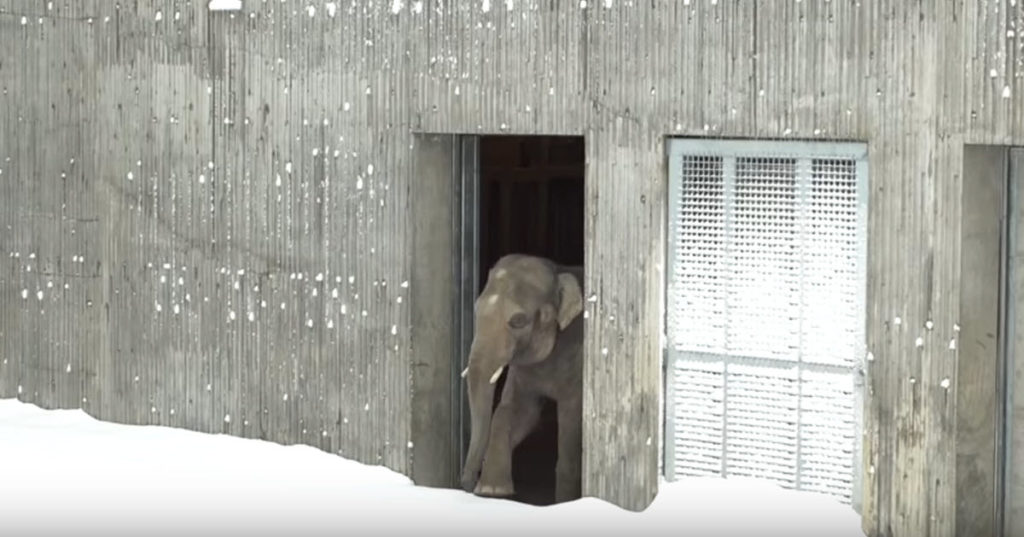 There are some people who absolutely love the winter and they canít wait to see the snowfall and get outside to play in it. Other people, however, will be frustrated with the snow and they may think that is pretty, but they would rather live someplace warmer. It seems as if animals tend to fall into the first category. Even some animals that live their lives out in the African savanna would love the opportunity to frolic in a mountain of the white stuff if it were available. Donít believe me? You donít need to look any further than the Oregon zoo to find out Iím telling the truth.
This video footage comes from the winter of 2017. It shows that the animals who lived at the Oregon Zoo were not about to allow a little bit of the white stuff to stop them from having a great day. It seems as if animals get very excited about living in a winter wonderland and regardless of whether you are talking about a polar bear or an elephant, it seems as if they have just as much fun playing in the snow as each other.
It happened in January 2017 when the city of Portland, Oregon saw a very big snowfall. A foot of snow fell, paralyzing the local area and causing a lot of businesses to shut down. The Oregon Zoo also had to shut its doors for a few days because of the snowstorm.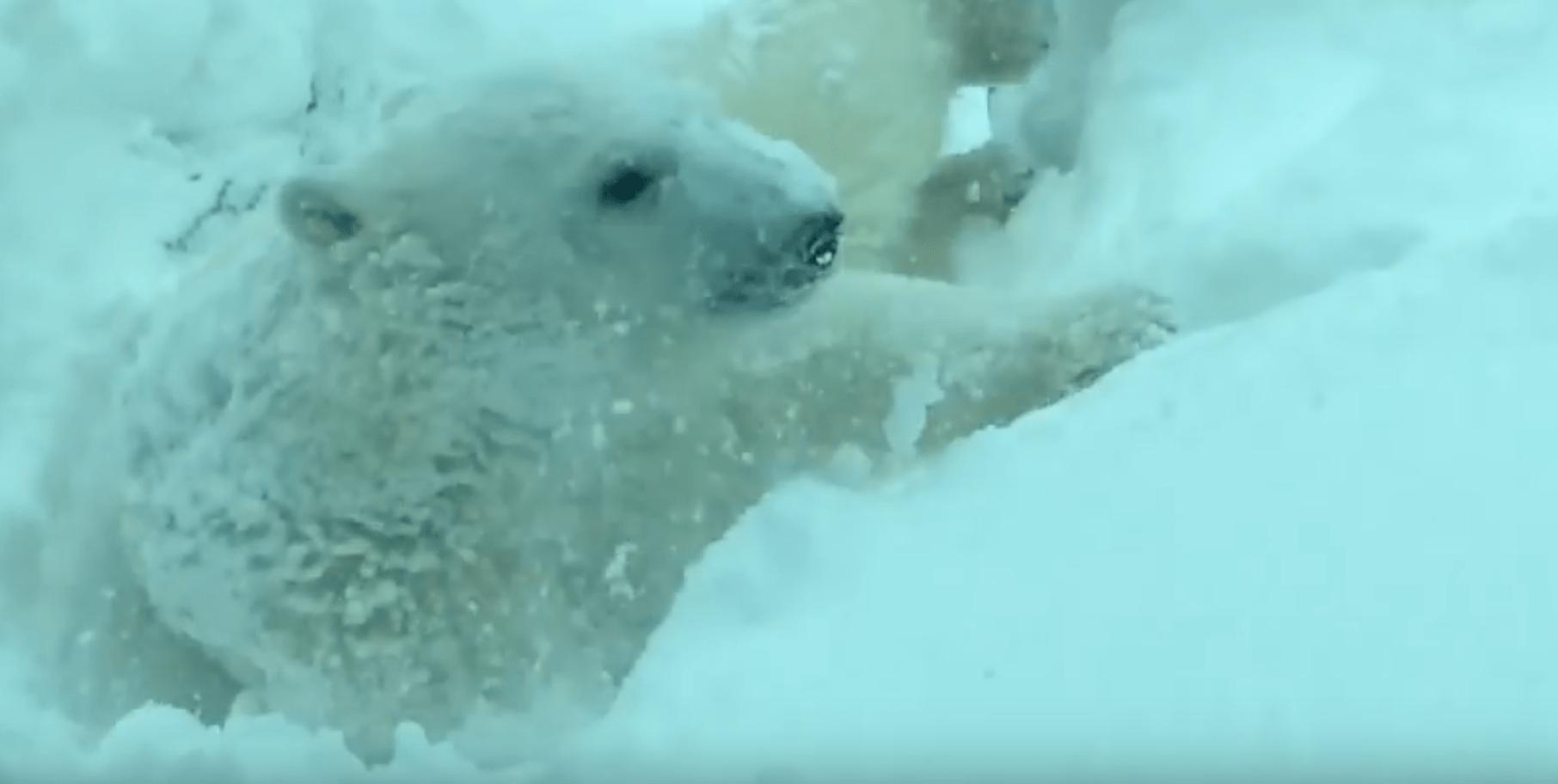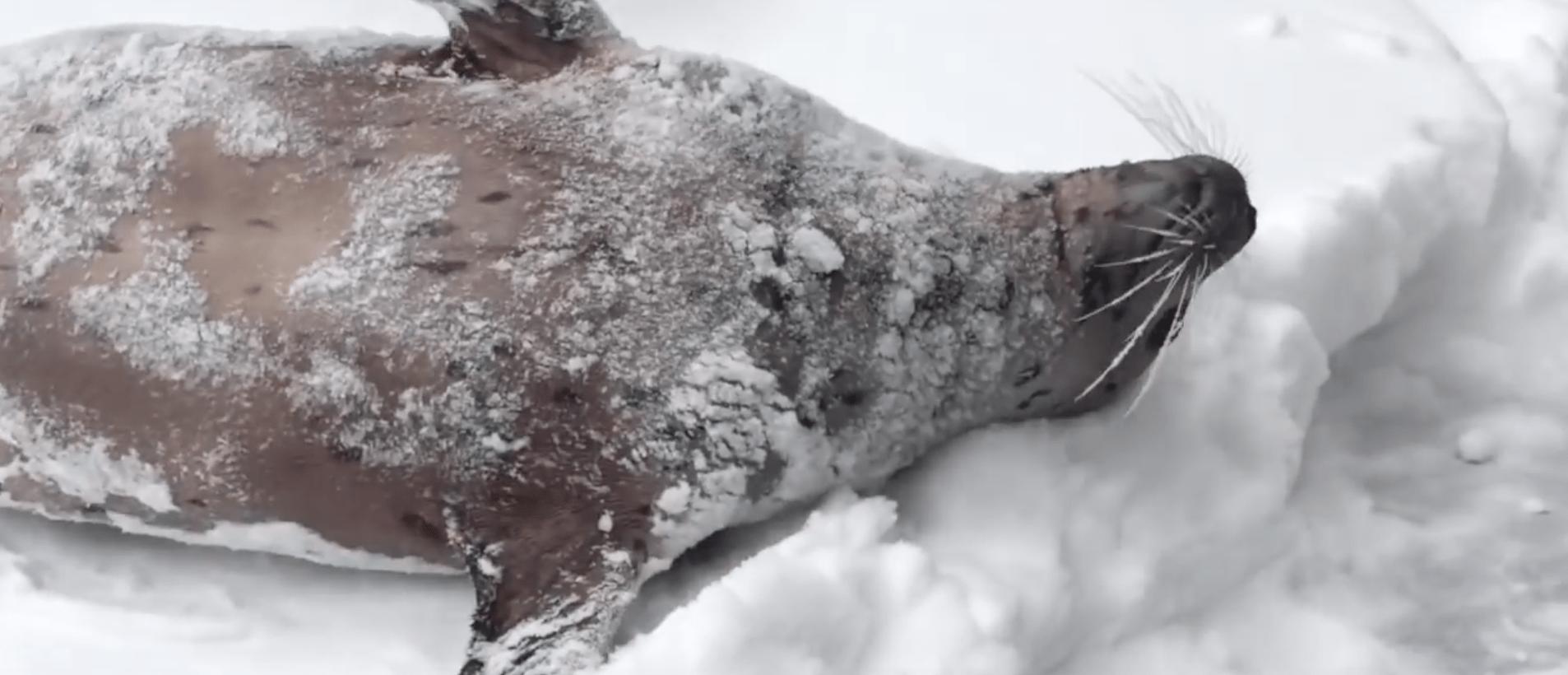 Great video at the link. Even elephants like to play in snow.
3 replies, 791 views
Replies to this discussion thread
| | | | |
| --- | --- | --- | --- |
| 3 replies | Author | Time | Post |
| Zoo Closes After Blizzard But The Cameras Are Rolling When The Animals Come Out To Play (Original post) | IronLionZion | Sep 2019 | OP |
| | hunter | Sep 2019 | #1 |
| | Dem2theMax | Sep 2019 | #2 |
| | BlancheSplanchnik | Oct 2019 | #3 |
---
Response to IronLionZion (Original post)
Fri Sep 27, 2019, 04:34 PM
hunter (33,077 posts)
1. They're all just funny looking dogs, aren't they?
---
Response to IronLionZion (Original post)
Sat Sep 28, 2019, 01:22 AM
Dem2theMax (9,419 posts)
2. What a wonderful way to end the day.
I just finished watching the video and I have the biggest grin on my face. Thank you so much for posting this. It's a totally 'happy' video.
---
Response to IronLionZion (Original post)
Fri Oct 4, 2019, 08:51 AM
BlancheSplanchnik (20,077 posts)
3. Love!!!!!