Wed Feb 10, 2021, 03:53 PM
Celerity (29,130 posts)
Dick Cage Maker Says IoT Chastity Belt Is Safe After New Penetration Test
After several customers got hacked, the distributor of an internet connected chastity cage wants to reassure everyone that the device is now safe to use.
https://www.vice.com/en/article/g5b3mw/dick-cage-maker-says-iot-chastity-belt-is-safe-after-new-penetration-test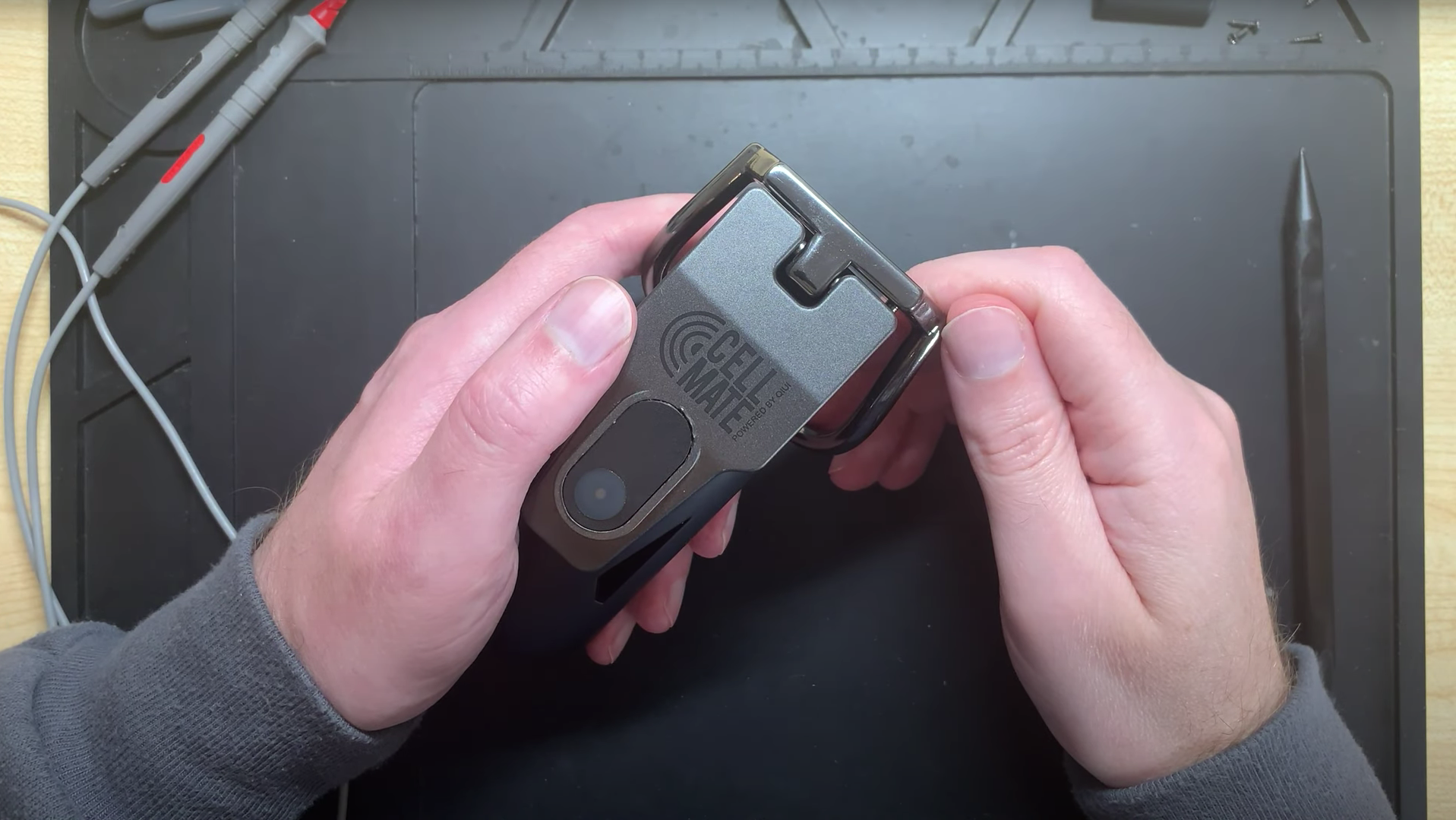 Last year, a hacker
locked the internet-connected chastity cages
of several men and asked for a ransom after taking advantage of vulnerabilities in the device's mobile app infrastructure. One victim, who had his device on when the hacker took control, had no choice but to use bolt cutters to free himself, which left him "bleeding and it fucking hurt,"
as he told Motherboard
recently.
Now, the European distributor of the chastity cage, which is called CELLMATE, wants everyone to know that it's safe to use the device after the release of a new app, which it says fixed the vulnerabilities in the API used to control it. The vulnerabilities
were found last year by the security firm Pen Test Partners
, which specializes in finding bugs in Internet of Things devices. The distributor says it contracted with a third party to do an additional penetration test of the cock cage's app.
"Our product and brand (CELLMATE) has received quite a bit of negative attention because of this publication. Now, you can think 'negative publicity is also publicity,' but unfortunately it turned out completely different for the CELLMATE," Dennis Jansen, who works for Desudo, a distributor of the CELLMATE device, told Motherboard in an email, referring to our first story on the hack. "This wrongly created the image that our product could be hacked, after which the genitals of the wearer would be permanently locked up. Although such a situation was not even realistic at the time of publication (as you can read and see
here
), this story has made current and potential users unfairly frightened of our product. You will understand that this has had absolutely no positive effect on the attention and interest in using the CELLMATE."
Jansen pointed out that on the CELLMATE support page, the company tells users that it can unlock the device remotely in case of any issues, and that under dire circumstances, there's an "
emergency escape
" mechanism that only requires a screwdriver. CELLMATE and its app are made by a China-based company called Qiui. "The security issue reported by Pen Test Partners was in the QIUI app, not the CELLMATE chastity device. But because one is inextricably linked to the other, we have, in collaboration with QIUI, made every effort to solve the security issue as quickly as possible," Jansen continued. "And with success! When the all-new QIUI 3.0 app is installed, users do not have to worry that their personal data or security is at risk."
snip
5 replies, 586 views
Replies to this discussion thread
| | | | |
| --- | --- | --- | --- |
| 5 replies | Author | Time | Post |
| Dick Cage Maker Says IoT Chastity Belt Is Safe After New Penetration Test (Original post) | Celerity | Feb 2021 | OP |
| | yellowdogintexas | Feb 2021 | #1 |
| | comradebillyboy | Feb 2021 | #2 |
| | jmowreader | Feb 2021 | #3 |
| | Marthe48 | Feb 2021 | #4 |
| | Major Nikon | Feb 2021 | #5 |
---
Response to Celerity (Original post)
Wed Feb 10, 2021, 04:28 PM
yellowdogintexas (19,118 posts)
1. Frangela featured this thing on either Idiot of the Week or Micro Idiot
I love those two crazy ladies.
---
Response to Celerity (Original post)
Wed Feb 10, 2021, 04:29 PM
comradebillyboy (9,331 posts)
2. It takes all kinds.
There was a period in my life when I was quite celibate. Then I learned how to relate better to women and it stopped being a problem.
---
Response to Celerity (Original post)
Fri Feb 12, 2021, 11:24 PM
jmowreader (47,267 posts)
3. I'm sorry guys...
...but if your lady is contemplating putting a locked cage on your dick to ensure you don't cheat, your relationship is irreparably broken.
---
Response to Celerity (Original post)
Fri Feb 12, 2021, 11:30 PM
Marthe48 (8,860 posts)
4. That 'snip' at the end of the quotes?
made me laugh more
---
Response to Celerity (Original post)
Sat Feb 13, 2021, 12:53 AM
Major Nikon (35,776 posts)
5. That's always been my greatest fear