Mon Apr 30, 2018, 01:24 PM
yallerdawg (16,104 posts)
It's Time for Technology to Serve all Humankind with Unconditional Basic Income
Source: Medium, by Scott Santens
Imagine a year where what weíve long taken for granted, that technology destroys jobs but also creates new and better jobs, is discovered to no longer be true. Instead, machines permanently displace human labor, and what new jobs are created, are mostly worse jobs.
An ever decreasing percentage of the population is employed, and for a majority of those left in the labor market, incomes decrease, hours worked increase, monthly income variance grows more extreme, time between jobs grows, jobs themselves become more akin to tasks, employer-provided benefits become more rare, and the bonds that hold society together begin to fray as inequality grows ever more extreme.
What year do you predict such a future comes to pass? 2030? 2040? 2050 and beyond if even then?
The answer will vary nation by nation, but in the US, the answer is
right around 1990
. Yes, it already happened. Itís not in the future. Itís in the past.
*****
Read the rest at:
https://medium.com/basic-income/its-time-for-technology-to-serve-all-humankind-with-unconditional-basic-income-e46329764d28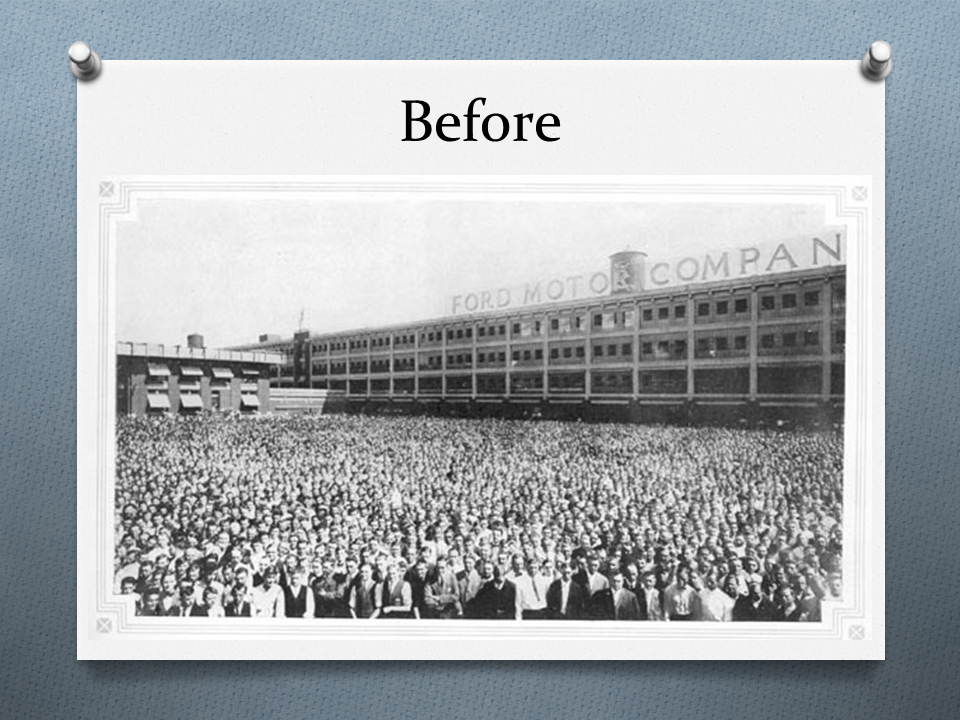 3 replies, 1486 views
Replies to this discussion thread
| | | | |
| --- | --- | --- | --- |
| 3 replies | Author | Time | Post |
| It's Time for Technology to Serve all Humankind with Unconditional Basic Income (Original post) | yallerdawg | Apr 2018 | OP |
| | Eliot Rosewater | Apr 2018 | #1 |
| | yallerdawg | Apr 2018 | #2 |
| | appalachiablue | Apr 2018 | #3 |
---
Response to yallerdawg (Original post)
Mon Apr 30, 2018, 01:46 PM
Eliot Rosewater (27,961 posts)
1. Those pics remind me of the difference between working environments at places like
Microsoft or Google, etc., vs your local office owned by some rightwing asshole.

One environment is designed on purpose to make employees as miserable as possible and one does the opposite.

Wonder which one results in greater productivity, no I dont.
---
Response to Eliot Rosewater (Reply #1)
Mon Apr 30, 2018, 02:07 PM
yallerdawg (16,104 posts)
2. Another reason Union jobs and power...
is disappearing.
Robots only need a squirt of oil. Bosses really like that!
---
Response to yallerdawg (Original post)
Mon Apr 30, 2018, 03:23 PM
appalachiablue (34,597 posts)
3. K & R. Good piece on this huge issue now facing humanity.