Sun Mar 7, 2021, 03:26 AM
Celerity (19,670 posts)
How Los Angeles is bringing high design to the granny flat -- while saving time and money
https://www.latimes.com/entertainment-arts/story/2021-03-05/new-city-program-brings-high-design-concepts-to-granny-flat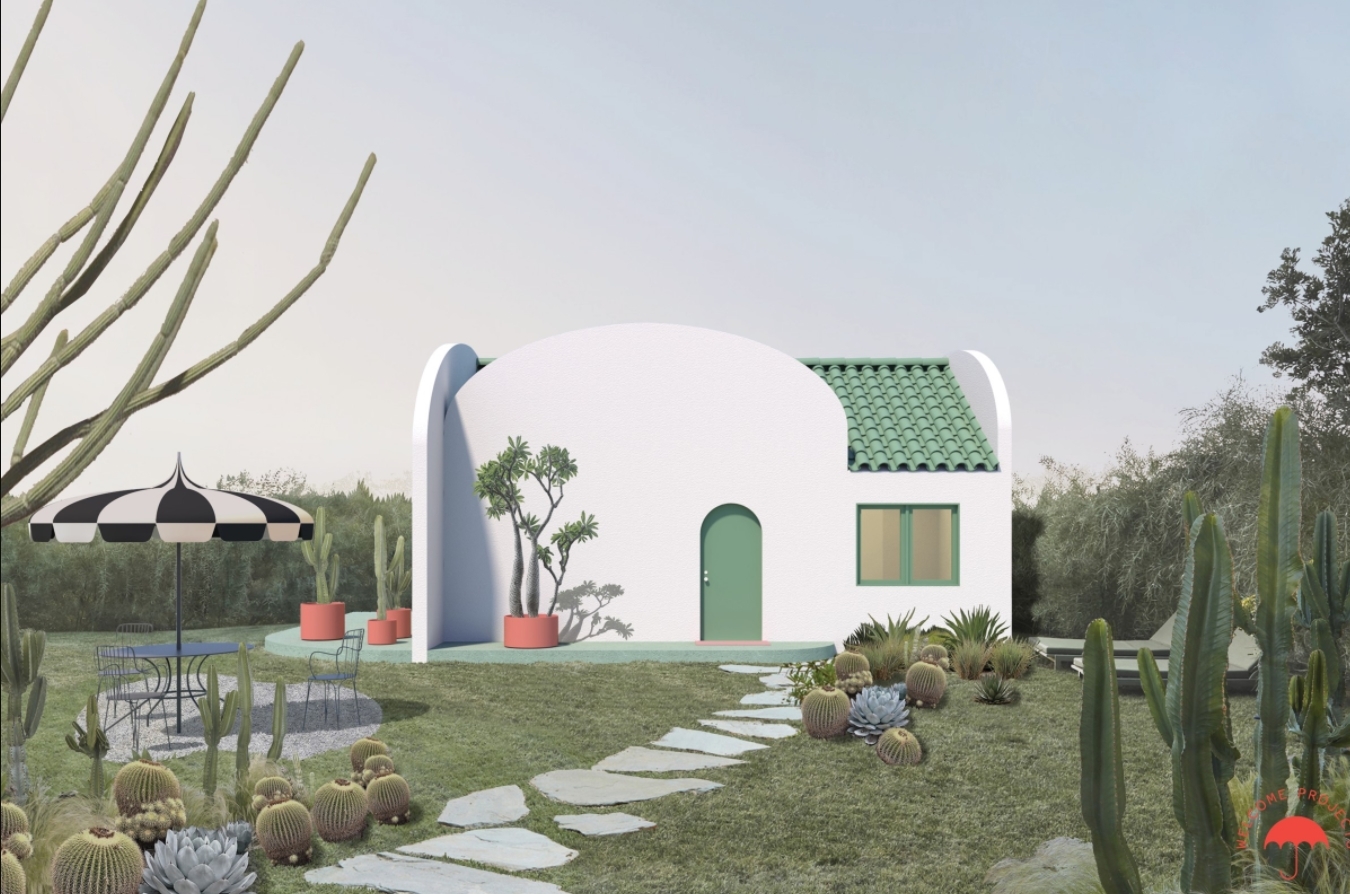 Before there is architecture, there is red tape. That's certainly the case in Los Angeles, where the simple act of securing permits to build an average granny flat in an average backyard can turn into an epic back and forth with the city's Department of Building and Safety over tweaks to drainage and electrical systems. A new initiative organized by Mayor Eric Garcetti's office in collaboration with Building and Safety aims to change that — while inserting a bit of high design into a housing stock whose aesthetics generally lie somewhere on the continuum between box and shed. Imagine, instead, a playful studio in the form of a flower, or a contemporary two-story apartment that offers minimalist chic at a backyard scale — all available as designs that have been preapproved by the city for construction, thereby shaving weeks off the permitting process.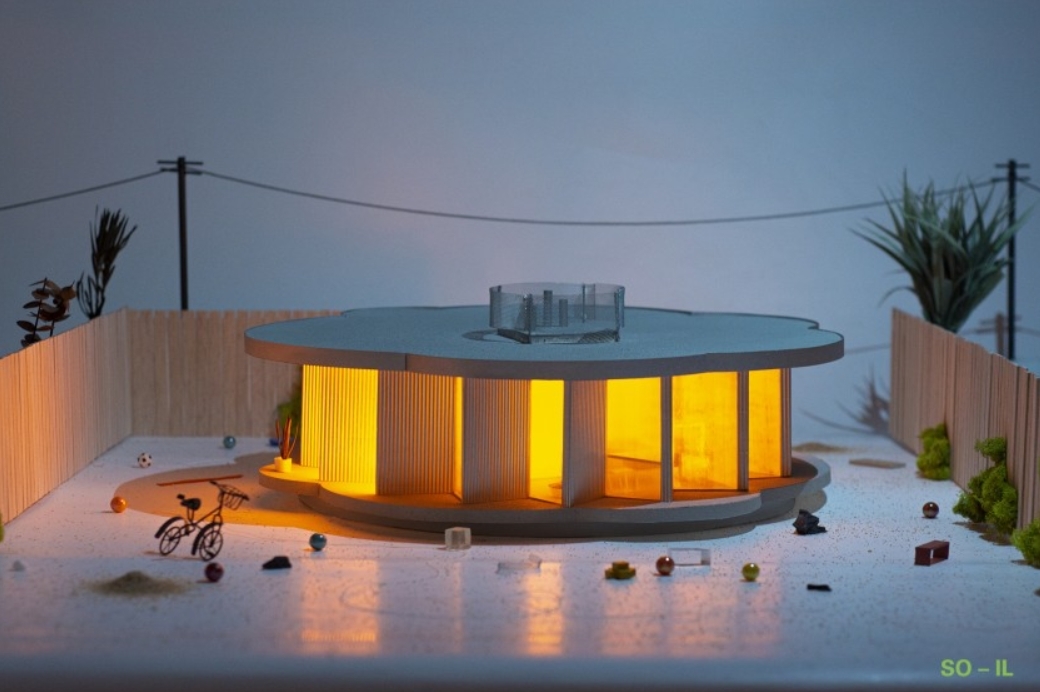 More than a dozen designs for accessory dwelling units, known as ADUs, will be offered through the city's ADU Standard Plan Program, set to launch Friday. The small-scale, stand-alone residences are generally tucked into properties zoned for single-family homes. The idea, says the city's chief design officer (and former Times architecture critic), Christopher Hawthorne, is to take a weeks-long permitting process and "turn it into an approval that is over-the counter." In its initial incarnation, the program will feature designs by a range of architectural studios, from the well-established to the up-and-coming, including
Escher GuneWardena
,
Fung + Blatt
,
Taalman Architecture
,
Design, Bitches
and
wHY
, the Culver City-based firm led by
Kulapat Yantrasast
that has had a hand in numerous museum expansions — most recently, the
Asian Art Museum
in San Francisco. The New York-based
SO-IL
, the designers behind the well-reviewed Jan Shrem and Maria
Manetti Shrem Museum of Art
at UC Davis, contributed the flower-shaped-studio concept. "We want to solve the housing crisis; we want to stabilize our neighborhoods," says Garcetti of the initiative. "But we also want to see beautiful design."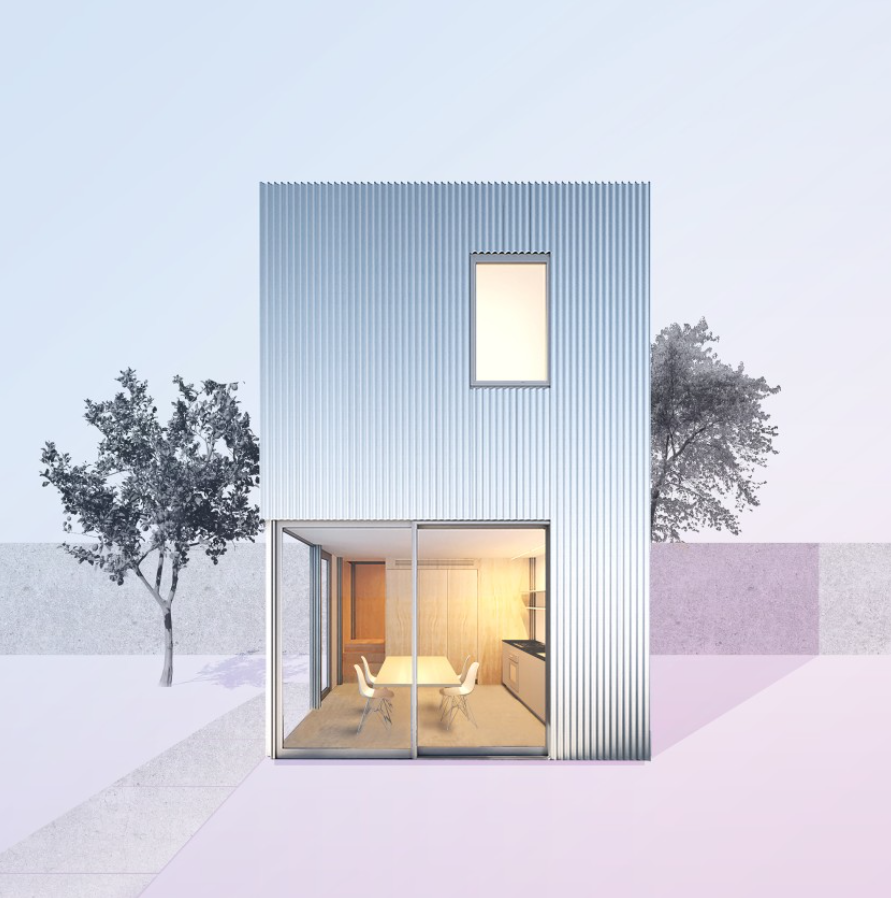 The Standard Plan Program, which was organized, in part, by a team within the mayor's office led by Hawthorne, along with the mayor's planning and development manager, Theadora Trindle, accomplishes several goals. First, it simplifies the construction of ADUs — a critical form of housing stock — in the midst of a housing crisis. Second, it supports the work of forward-thinking architectural firms at a time in which many of these firms
have been financially hammered
by the pandemic. (Architectural billings have plummeted since the pandemic began last year, according to
a monthly index
published by the American Institute of Architects.) "Smaller types of construction," says Hawthorne, "can be a lifeline for smaller firms and practices." Neither the quaint term "granny flat" nor the more clinical "ADU" gets at how critical this form of housing has become in Los Angeles over the last few years.
State legislation enacted in 2017 led to an overhaul in the ways ADUs are regulated in the state. The measure allowed for the construction of ADUs in municipalities that had previously prohibited them (such as Newport Beach) and made it easier for city planning departments to approve their construction provided that terrain and design met certain basic conditions. This has made it easier to insert additional housing into single-family neighborhoods in which high-density projects can trigger planning battles. Plus they are generally more affordable than the market-rate housing produced by developers. According to
a 2017 study
by UC Berkeley's Terner Center for Housing Innovation, 58% of ADUs are rented at below-market rates. In 2017, the city of Los Angeles received 1,980 applications for ADU construction. Last year, that figure was 5,374. With single-family homes making up more than 56% of the state housing stock, according to the Terner Center, the creation of additional ADUs could "contribute meaningfully to California's housing shortage."
snip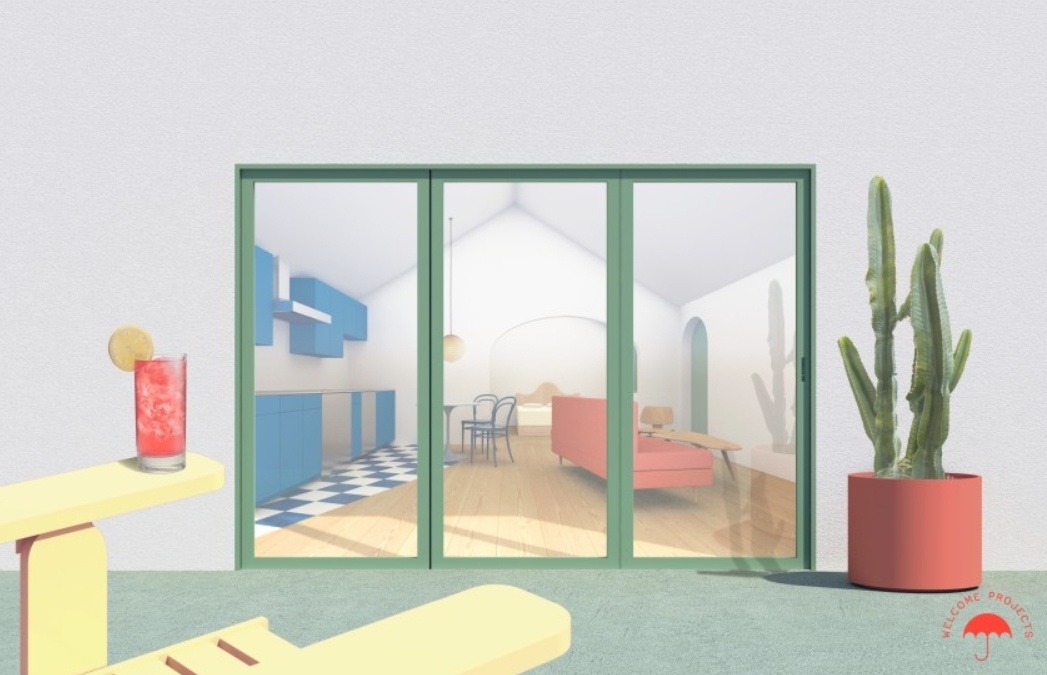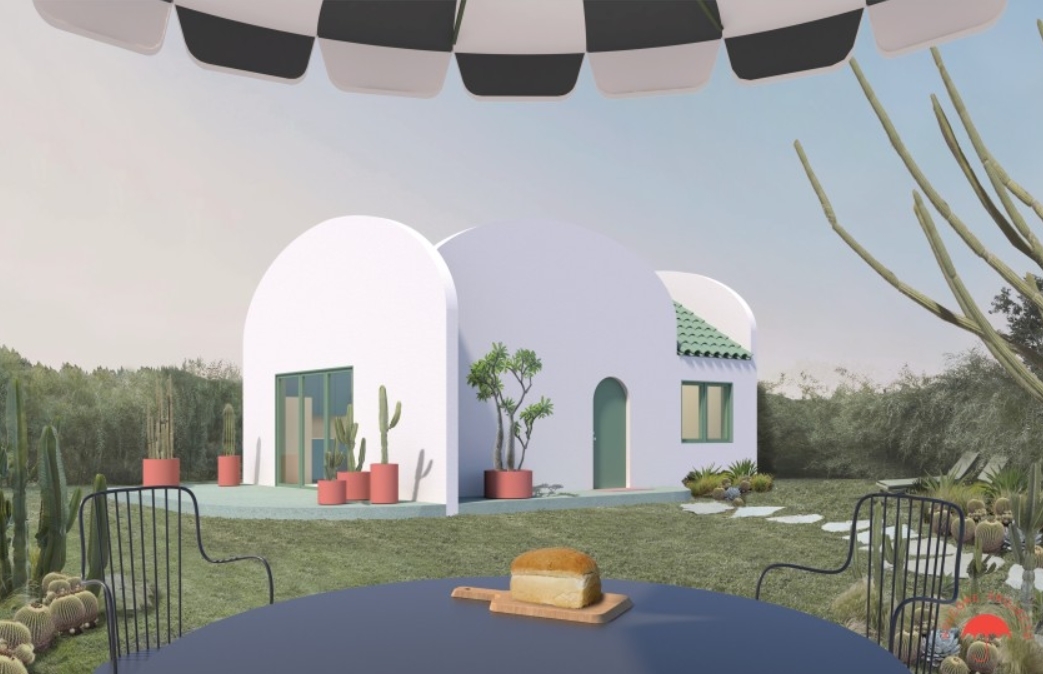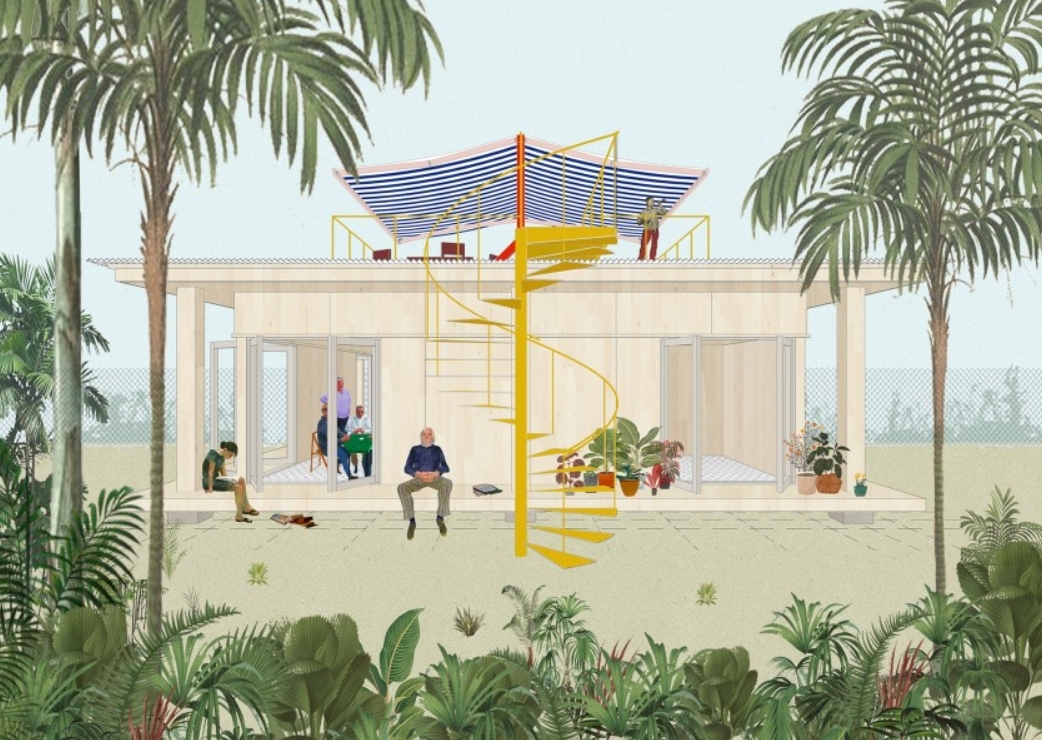 7 replies, 1957 views
Replies to this discussion thread
| | | | |
| --- | --- | --- | --- |
| 7 replies | Author | Time | Post |
| How Los Angeles is bringing high design to the granny flat -- while saving time and money (Original post) | Celerity | Mar 7 | OP |
| | msongs | Mar 7 | #1 |
| | Mopar151 | Mar 7 | #2 |
| | Irish_Dem | Mar 7 | #3 |
| | hunter | Mar 8 | #5 |
| | Irish_Dem | Mar 8 | #7 |
| | myccrider | Mar 8 | #4 |
| | hunter | Mar 8 | #6 |
---
Response to Celerity (Original post)
Sun Mar 7, 2021, 03:59 AM
msongs (60,113 posts)
1. is granny gonna be hooked up to the water supply and sewer? hmmm nt
---
Response to msongs (Reply #1)
Sun Mar 7, 2021, 05:19 AM
Mopar151 (8,565 posts)
2. Certainly!
Plumbed through the main house will work fine. Functionally, they are a detached master suite.
---
Response to Celerity (Original post)
Sun Mar 7, 2021, 01:26 PM
Irish_Dem (14,490 posts)
3. I never understand why builders put up such ugly buildings. Certainly attractive
buildings cannot be that more expensive.
---
Response to Irish_Dem (Reply #3)
Mon Mar 8, 2021, 05:11 PM
hunter (32,916 posts)
5. A book of ready-to-build plans is excellent.
Something for everybody.

Seventy five to one hundred years from now, assuming this civilization survives climate changes, some of the more outrageous plans might be very desirable as hip "retro" living spaces. Granny is going to like that and maybe she'll help with the financing because it reminds her of her own granny's flat.

The boring designs will be just that. Boring.

---
Response to hunter (Reply #5)
Mon Mar 8, 2021, 09:35 PM
Irish_Dem (14,490 posts)
7. The challenge is to build something classic, but modern, attractive and not
like everything else.

I am different, I do not like my mother's or grandmother's era design.
Very modern and contemporary is what I like. I shop at stores with decor designed for young adults.
---
Response to Celerity (Original post)
Mon Mar 8, 2021, 04:14 PM
myccrider (326 posts)
4. I'd live in the Spanish Revival looking cottage.
I hope one of the design criteria was to be able to accommodate solar panels.
---
Response to myccrider (Reply #4)
Mon Mar 8, 2021, 05:18 PM
hunter (32,916 posts)
6. I'm aiming for a "Mr. Fusion" unit.