Thu Jun 10, 2021, 05:10 PM
left-of-center2012 (28,282 posts)
Winner of $2 million lottery prize found dead in Michigan river
MIDLAND, MI — Police have identified a body found floating in the Tittabawassee River over the weekend as that of a Bay County, Michigan, man who won about $2 million in the lottery more than 10 years ago.
The Midland Police Department confirmed the body was that of 69-year-old Leroy N. Fick, an Auburn resident. Officers said the circumstances of Fick's death do not appear to be suspicious, though they did not disclose the cause or manner of death.
Within two years of winning the lottery and having squandered most of the funds, Fick was living on a fixed income of about $1,100 per month.
Fick said "I thought people would love me if I helped them out some. I had the wrong idea, I guess. They all turned on me and that was it."
https://www.pennlive.com/nation-world/2021/06/winner-of-2-million-lottery-prize-found-dead-in-michigan-river.html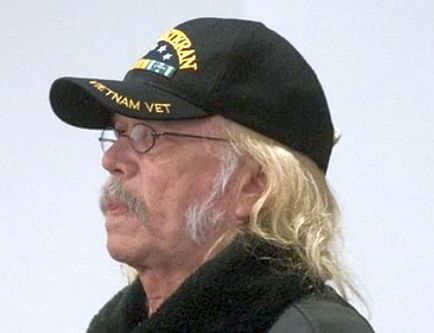 9 replies, 1151 views
Replies to this discussion thread
| | | | |
| --- | --- | --- | --- |
| 9 replies | Author | Time | Post |
| Winner of $2 million lottery prize found dead in Michigan river (Original post) | left-of-center2012 | Jun 10 | OP |
| | Budi | Jun 10 | #1 |
| | jimfields33 | Jun 10 | #5 |
| | bearsfootball516 | Jun 10 | #2 |
| | doc03 | Jun 10 | #3 |
| | 3Hotdogs | Jun 10 | #7 |
| | BlueTsunami2018 | Jun 10 | #4 |
| | keithsw | Jun 10 | #6 |
| | Chainfire | Jun 10 | #8 |
| | Post removed | Jun 10 | #9 |
---
Response to left-of-center2012 (Original post)
Thu Jun 10, 2021, 05:17 PM
Budi (7,916 posts)
1. Never tell anyone how much you're worth in $$$$
---
Response to Budi (Reply #1)
Thu Jun 10, 2021, 05:47 PM
jimfields33 (6,094 posts)
5. Very good advice
One of our neighbors constantly talks about how much money she has. She even did it to my cousin when she just met her......seriously. It's so annoying. As if she's better then anyone else. Funny thing is she has no idea if the people she's bragging to have more then she does.

As far as this guy, I feel for him. I bet he tried to buy love and it never works.
---
Response to left-of-center2012 (Original post)
Thu Jun 10, 2021, 05:19 PM
bearsfootball516 (5,994 posts)
2. I've heard that when you win the lottery, the first thing you do is get a lawyer, and SHUT UP.
Because the moment people realize you won the lottery, you will have people you haven't spoken to for a decade asking you for money.
---
Response to left-of-center2012 (Original post)
Thu Jun 10, 2021, 05:22 PM
doc03 (27,893 posts)
3. If some people get a little money they can't handle
it. The company I worked for offered to buy our pensions out. I think the majority of them took the cash and spent it on new cars and toys. The Union told them this is your pension and even had financial advisors talk to them.
Now I hear this bull shit they took my pension. I took the monthly annuity and have so far received about 150% of the cash they offered.

---
Response to doc03 (Reply #3)
Thu Jun 10, 2021, 05:58 PM
3Hotdogs (6,037 posts)
7. Same with my ex. She was offered a buy-out of her pension. Buy-out, approx. $5k.
Some of her co-workers took the cash... new cars, college for kids and so forth.


So far, she has collected over 60K.
---
Response to left-of-center2012 (Original post)
Thu Jun 10, 2021, 05:43 PM
BlueTsunami2018 (1,649 posts)
4. Some states make your winning public.
Which is horrible. Every bedbug in the world shows up at your door after that.

I don't expect to win but I do play in Delaware just in case I do. They don't make you go public with it.


---
Response to left-of-center2012 (Original post)
Thu Jun 10, 2021, 05:52 PM
keithsw (307 posts)
6. My wife's father is a millionaire
And none of us have any idea what he really is worth. My wife said when she and her siblings were very young their father instructed them to never talk about money or how much they made
---
Response to left-of-center2012 (Original post)
Thu Jun 10, 2021, 06:34 PM
Chainfire (5,910 posts)
8. If I won two million dollars ten years ago,
My wife would still have 2.5 million of it. She does all kinds of magic with money. When we were first married, I handled the money, because that is what men did. When she got ill with being broke all the time, she took over our finances and we have lived happily ever after.

I personally knew a fellow that did about the same thing, as the subject of the OP, only he died recently of natural causes. He won $500,000 in the lottery, then a couple of weeks later he hit it for another 35K, and this in the mid 1970s when 50K bought a nice house.

In less than a year, he was asking the boss for an advancement on his salary nearly every week. He had bought a new house on the financial strength of his winnings, along with two nice new cars, but financed them all. A year later he was driving a ragged out 10 year old vehicle, renting a dump, and bill collectors and the IRS were swarming around him. He was a good guy, but he had a sickness. The state took advantage of him.

My coworker won the money gambling and it only fed a gambling addiction, he simply played his winnings until they all disappeared, sure, that with enough purchases, he would hit the really big one.

I despise the lottery, it is a tax on the ignorant, the poor and the desperate who do not understand the odds of losing. I put the lottery right up there with "title loan" companies. I am not anti-gambling, but only on a game where I get to cut, deal and see who took all of the winnings. I would not buy a dollar lottery ticket if the potential pay-out was a billion; I just see it as an immoral system.


---