Thu May 25, 2023, 11:03 PM
Rhiannon12866 (180,140 posts)
Hebron man arraigned in driveway shooting of Schuylerville woman - Glens Falls Post Star
FORT EDWARD — The Hebron man accused of shooting and killing a Schuylerville woman in his driveway pleaded not guilty to murder on Wednesday in Washington County Court.
Kevin Monahan, 65, is facing a second-degree murder charge and has also been accused of reckless endangerment and tampering with physical evidence for the April 15 incident.
Washington County Court Judge Adam Michelini ruled for Monahan to remain in Warren County Jail, where he has been since the night of the shooting. He said that he believes Monahan is a flight risk if released.
"The fact that the defendant was originally charged with intentional murder and is now indicted with reckless endangerment murder, it's the same consequence and same exposure. Your client faces significant amount of incarceration. The victim in this case was killed. I think it is in those factors that your client is a flight risk and is to remain without bail," Michelini said.
Washington County District Attorney Tony Jordan said that the evidence they have today is stronger than the first time they entered the courtroom in April.
"The evidence will show that he acted alone. He left the house with the shotgun. Two shots were fired; the slug that ultimately killed Kaylin Gillis entered through what is called the C pillar of the Ford Explorer," Jordan said, referring to the rearmost pillar on the passenger side.
The 20-year-old was looking for a friend's house when the car she was traveling in got lost and attempted to turn around in Monahan's driveway.
Monahan told police that on the night of the shooting he had been in bed since 8:30 p.m. and there are "hunters shooting in the area all the time," according to WNYT-TV NewsChannel 13, The Post-Star's media partner. After officers asked him what happened, he responded "Nothing that I know of," according to court documents.
Monahan also did not wish to walk down to the end of his driveway to meet with police and wanted them to leave so he could go back to bed.
The case is scheduled to go to trial on Sept. 7.
Read more - includes video:
https://poststar.com/news/local/crime-and-courts/hebron-man-arraigned-in-driveway-shooting-of-schuylerville-woman/article_4d34a84c-fa3b-11ed-8dab-a7f17a1f44c9.html
2 replies, 560 views
Replies to this discussion thread
| | | | |
| --- | --- | --- | --- |
| 2 replies | Author | Time | Post |
| Hebron man arraigned in driveway shooting of Schuylerville woman - Glens Falls Post Star (Original post) | Rhiannon12866 | May 25 | OP |
| | 70sEraVet | May 26 | #1 |
| | Rhiannon12866 | May 26 | #2 |
---
Response to Rhiannon12866 (Original post)
Fri May 26, 2023, 08:32 AM
70sEraVet (2,527 posts)
1. Asshole thinks he's a warrior in the big race-war.
---
Response to 70sEraVet (Reply #1)
Fri May 26, 2023, 08:40 PM
Rhiannon12866 (180,140 posts)
2. And he's not out on bail because they think he's a flight risk
So much for his belief that he did nothing wrong. I didn't expect shootings like this in my area of Northeastern New York, but there it is, a young girl whose friends got lost and made the mistake of turning around in the "wrong" driveway...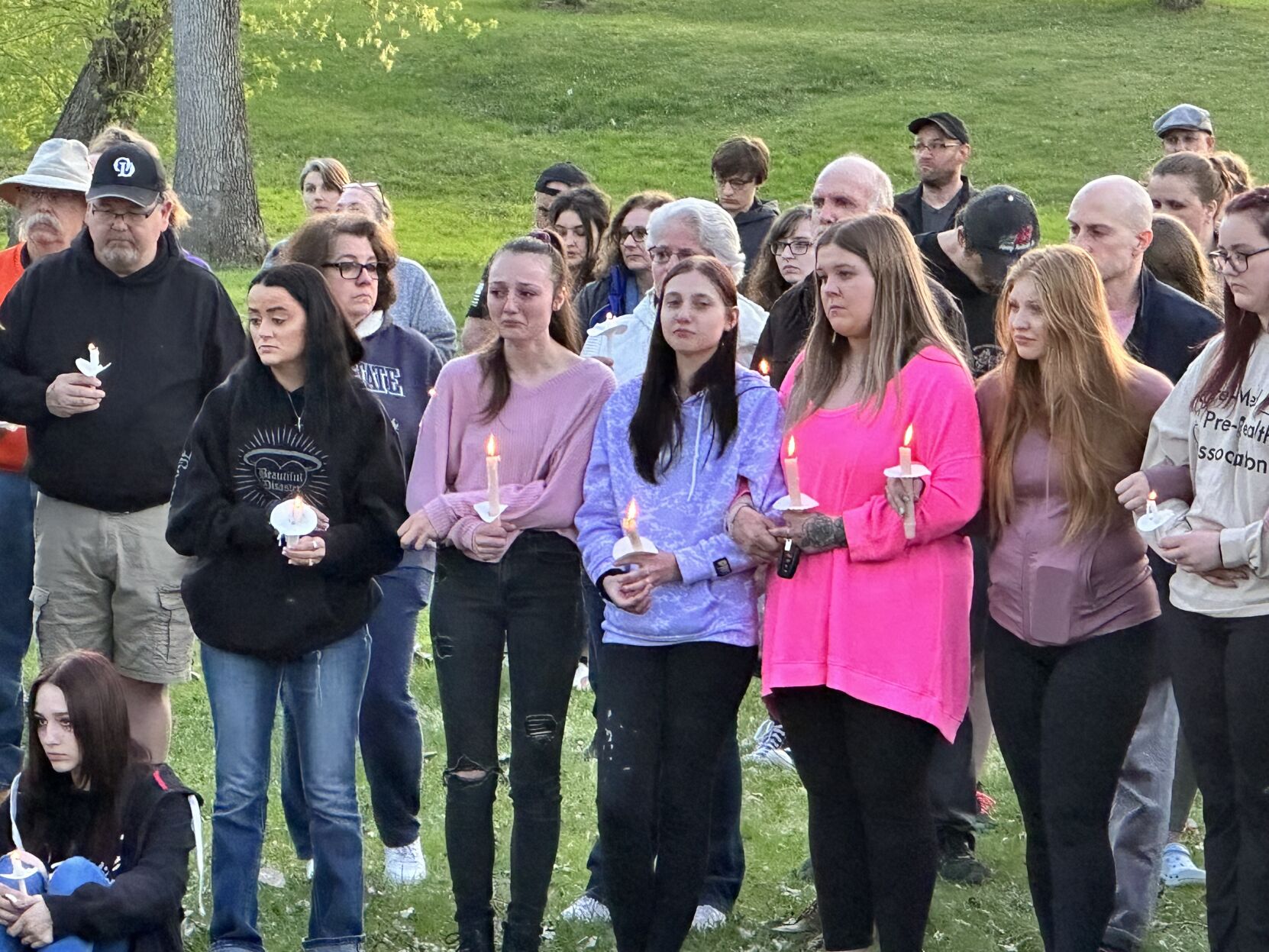 Friends of Kaylin Gillis cried as they gathered in Fort Hardy Park in Schuylerville on Thursday night to mourn the loss of the 2021 Schuylerville High School graduate.
Jana DeCamilla