Tue Oct 22, 2013, 10:29 PM
TexasTowelie (70,386 posts)
The Amazing Acro-Cats are Back in Austin this Weekend!
"About halfway through the Acro-Cats show, one of the cats wandered up into the seats and stayed there for the rest of the show. This wasn't the first time a cat wandered off – and it wouldn't be the last. When the cats did perform, the stunts were often absurdly simple and almost always involved the trainer holding a chunk of tuna inches from their faces. And guess what? It was amazing.
"When we got to the theater to see the Acro-Cats, the show was sold out. We hopped on the waiting list and stood around a giant bus which was emblazoned with the likenesses of the show's stars: A dozen or so house cats. The crowd was eclectic but everyone was excited to see what lay in store.
"The show is led by Samantha Martin who's devoted much of her life to studying animal behavioral sciences and advocating for her clicker-training techniques with cats. Under her supervision, the cats can be seen pushing carts, riding skateboards, rolling barrels, ringing bells, turning on lights, and other silly stunts. If you're expecting a well-choreographed, highly trained feline-acrobat show, you're in the wrong place. But it's this chaos that makes the show so compelling. It's inspired whimsy. Case in point, The Rock-Cats. This is an all-cat rock band performing an approximation of music. It's all the trainers could do to get the animals to bang on their instruments at the same time – but, when they did, everyone cheered.
"We all agreed that this show was well worth the admission. And the money goes to a good cause: The Acro-cats sponsor a rescue program and, at the last show, there was an opportunity to adopt a cat right there – so you could bring home your own star."
Source:
http://www.austinchronicle.com/blogs/arts/2013-10-22/the-amazing-acro-cats-are-back-in-austin-this-weekend/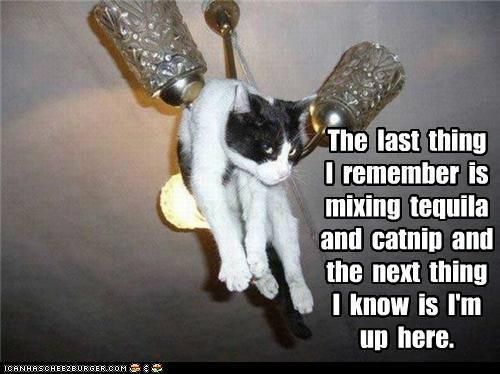 0 replies, 1213 views