Fri Oct 23, 2020, 06:21 PM
Eugene (53,110 posts)
Iraq War soldier Alwyn Cashe's long-awaited Medal of Honor delayed in Senate amid Supreme Court figh
Source:
Washington Post
Iraq War soldier Alwyn Cashe's long-awaited Medal of Honor delayed in Senate amid Supreme Court fight
Cashe would be the first African American to receive the award for actions in Iraq or Afghanistan.
By Dan Lamothe
10/23/2020, 1:16:43 p.m.
A long-awaited Medal of Honor for Sgt. 1st Class Alwyn Cashe, who suffered fatal wounds while pulling six soldiers from a burning vehicle in Iraq, has been delayed in the Senate as lawmakers fight over the Supreme Court nomination of Judge Amy Coney Barrett, according to congressional officials familiar with the issue.
Cashe, 35, died Nov. 5, 2005, about three weeks after repeatedly entering the vehicle to save colleagues from further harm. His story has been the subject of a multiyear effort by his family and many veterans to award him the nation's highest award for valor in combat, and received support from Defense Secretary Mark T. Esper in August after lengthy deliberations in the Army.
If awarded, Cashe would be the first African American to receive the Medal of Honor for actions in Iraq or Afghanistan. The president is expected to support the award, said a White House official, who like others spoke on the condition of anonymity because of the ongoing deliberations on Capitol Hill.
The House on Sept. 23 unanimously passed a bill that would waive a restriction that states the Medal of Honor must be awarded within five years of a service member's heroic actions. A bipartisan version of the bill was immediately introduced in the Senate by Sen. Tom Cotton (R-Ark.), with support from Sens. Marco Rubio and Rick Scott (R-Fla.), Ted Cruz (R-Tex.) Joe Manchin III (D-W.Va.), Tim Kaine (D-Va.) and Richard Blumenthal (D-Conn.).
Advocates for Cashe's family and some lawmakers initially anticipated that the Senate version of the bill could pass within days with a batch of other noncontroversial legislation through a process known as "hotlining," officials said.
-snip-
Read more:
https://www.washingtonpost.com/national-security/2020/10/23/medal-of-honor-cashe/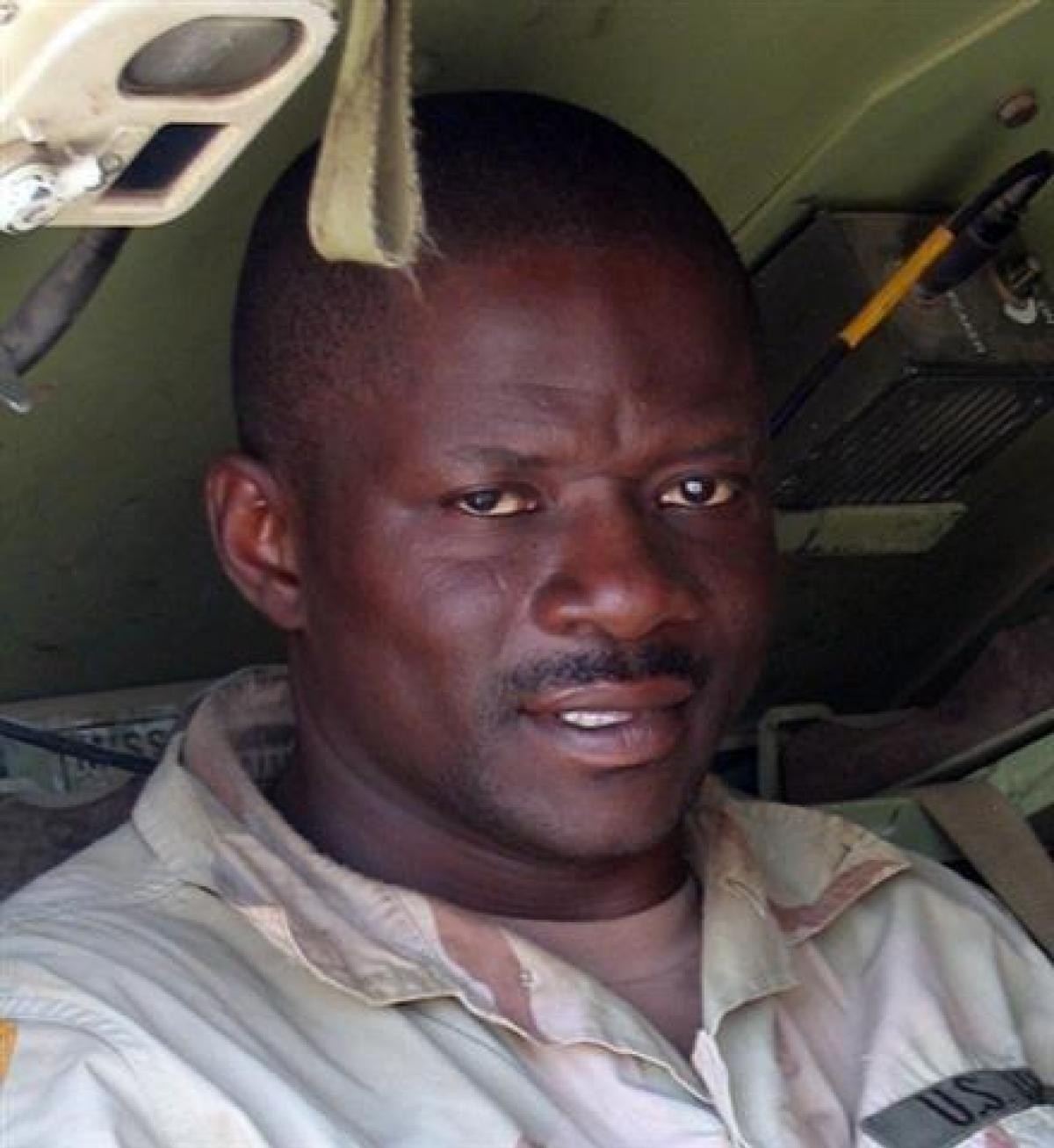 Sgt. 1st Class Alwyn Cashe died after pulling fellow soldiers from a burning vehicle in Iraq in 2005. (U.S. Army)
0 replies, 512 views