Wed Sep 21, 2016, 08:29 PM
forest444 (5,902 posts)
Macri falsely touts agreement with Theresa May over future Falklands sovereignty talks.
Argentine President Mauricio Macri stirred controversy both domestically and abroad yesterday after telling journalists in New York that British Prime Minister Theresa May had agreed to a discussion over the two nations' sovereignty dispute over the Falklands/Malvinas Islands.
According to President Macri, he and Prime Minister May spoke briefly on the sidelines of the 71st United Nations General Assembly yesterday — their first meeting after much speculation that a face-to-face meeting was imminent. Soon afterwards, the president said that he had told Prime Minister May that he "was ready to start an open dialogue that, of course, includes the issue of the sovereignty of the islands."
Asked what May said in response, Macri responded that "she said that 'well, yes, that we should start'. These things take years; but it is important that we start. And she agreed."
It appeared to be a diplomatic feather in the cap for the president — but barely an hour later, Argentine Foreign Minister Susana Malcorra
felt the need to walk back the comments
. Shortly after the president's remarks became known, Malcorra clarified that though the matter of sovereignty is a priority for Argentina,"to say that the issue is on the table, and that we have agreed to advance on this issue — there is long way to go."
The Macri administration has recently come under fire from various opposition parties for agreeing to concessions in favor of the United Kingdom on the subject of natural resource rights in the Falklands despite the UK's ongoing refusal to negotiate.
Foreign Minister Susana Malcorra and the UK Foreign Office Minister for Europe and the Americas, Sir Alan Duncan, recently agreed to a joint statement which called for a greater number of flights from the Argentine mainland to the islands in exchange for a lifting of economic restrictions placed by Buenos Aires on foreign exploitation of natural resources close to the islands.
Malcorra's concession, albeit informal, thus appeared to undermine a UN Commission on the Limits of the Continental Shelf (CLCS) ruling on March 27 that effectively extended Argentina's maritime rights over the country's entire Atlantic Ocean continental shelf - which includes the area around the Falklands. The UK, per the CLCS ruling, would only retain an Exclusive Economic Zone (EEZ) over the 12 nautical miles within Falklands territorial waters.
At:
http://buenosairesherald.com/article/221865/macri%E2%80%99s-claims-over-malvinas-talks-denied-by-malcorra
1 replies, 717 views
Replies to this discussion thread
| | | | |
| --- | --- | --- | --- |
| 1 replies | Author | Time | Post |
| Macri falsely touts agreement with Theresa May over future Falklands sovereignty talks. (Original post) | forest444 | Sep 2016 | OP |
| | Judi Lynn | Sep 2016 | #1 |
---
Response to forest444 (Original post)
Thu Sep 22, 2016, 12:29 AM
Judi Lynn (153,601 posts)
1. This is so interesting! I have to wonder why that UN Commission ruling didn't get publicity
when it happened!
Isn't it strange?
No one wanted to talk about it?
Were they trying to nudge it under the rug, hoping no one noeticed?
According to what we've seen from Macri, he and the UK people are best buds these days! He's "in with the IN crowd!" He's got something they want! Do they want to make ze deal? Ha ha ha ha.
[center]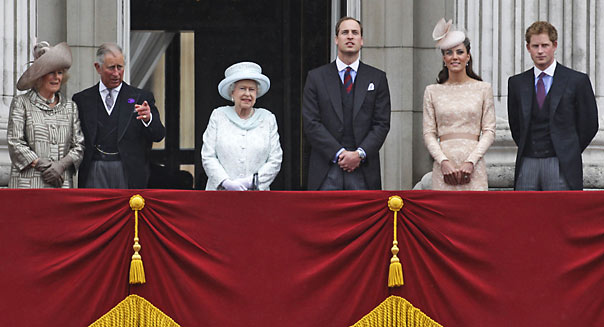 They're going to have to make room for Mauricio Macri up there! [/center]