Fri Mar 31, 2017, 06:16 PM
Judi Lynn (147,041 posts)
Honduran Gang Used Tropical Storm Agatha to Launder Millions of Drug Money
Honduran Gang Used Tropical Storm Agatha to Launder Millions of Drug Money
Print article Published: Thursday, 30 March 2017 15:08
When tropical storm Agatha hit Central America in May 2010, notorious Honduran drug traffickers saw an opportunity to launder their illicit money, the daily La Tribuna claimed in an exclusive report on Wednesday.
"Los Cachiros," an organized crime group once run by the Maradiaga brothers, allegedly set up several shell companies that were hired by the state to rebuild the destroyed infrastructure.
The Honduran daily said the gang then used the companies to launder an estimated US$ 6.4 million of previously made illicit profits.
According to the report, Los Cachiros carried out 28 major infrastructure projects to repair bridges and roads in Colón and Olancho decimated by the storm.
The paper published photographs of contracts that showed the projects were funded by the state. It claimed the works were supervised by companies that either didn't exist or were controlled by the gang.
The Honduran government doled out lucrative emergency contracts in the wake of the storm and a majority of those projects were given to companies owned by the Maradiaga brothers.
More:
https://www.occrp.org/en/daily/6268-honduran-gang-used-tropical-storm-agatha-to-launder-millions-of-drug-money
[center]
Moises Rivera-Maradiaga
Former President Porfirio "Pepe" Lobo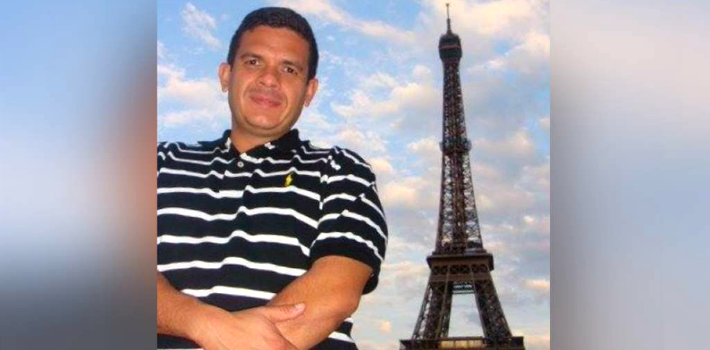 Lobo's sonny boy, Fabio Lobo
1 replies, 3275 views
Replies to this discussion thread
| | | | |
| --- | --- | --- | --- |
| 1 replies | Author | Time | Post |
| Honduran Gang Used Tropical Storm Agatha to Launder Millions of Drug Money (Original post) | Judi Lynn | Mar 2017 | OP |
| | Judi Lynn | Apr 2017 | #1 |
---
Response to Judi Lynn (Original post)
Sun Apr 2, 2017, 10:45 PM
Judi Lynn (147,041 posts)
1. Deal with the devil: Honduran drug lord who killed 78 people to spill beans to US in plea bargain
'Deal with the devil': Honduran drug lord who killed 78 people to spill beans to US in plea bargain
PUBLISHED : Sunday, 02 April, 2017, 2:24pm
UPDATED : Sunday, 02 April, 2017, 9:03pm
Agence France-Presse
To hear him tell it in court, he has the blood of 78 people on his hands and allegedly shipped 20 tonnes of cocaine to the United States.
He also laundered millions of dollars, and, once imprisoned in America, started spilling the beans – and terrifying powerful people back home in his native Honduras.
From 2003 to 2013, Devis Leonel Rivera Maradiaga and his brother Javier, along with their parents and other siblings, led a violent drug cartel called Los Cachiros, in Tocoa on the Atlantic coast of Honduras, a country with one of the world's highest murder rates.
But the brothers feared getting killed when the US Treasury Department put the names of their whole family on a black list in 2013 and the government of Honduras began seizing assets from them.
More:
http://www.scmp.com/news/world/americas/article/2084154/deal-devil-honduran-drug-lord-who-killed-78-people-spill-beans