Fri Feb 22, 2019, 12:19 AM
Judi Lynn (142,497 posts)
Sydney nanny accused of role in Pinochet-era kidnappings
Adriana Rivas faced an extradition hearing over charges she helped kidnap seven people in Chile in the 70s
Associated Press
Wed 20 Feb 2019 01.23 EST
A woman who works as a part-time nanny in Sydney has appeared in court after being accused of kidnapping offences dating back to Chile's Pinochet dictatorship.
Adriana Rivas faced an extradition hearing in Sydney on Wednesday over her alleged role in the 1976 killing of a Communist party leader who was held in a secret prison before he was suffocated and thrown into the ocean.
Australian attorney general Christian Porter, who has responsibility for extraditions, said the 66-year-old was arrested in Sydney on Tuesday at the request of Chile.
The country's supreme court had requested the extradition of Rivas in 2014, based on charges that she kidnapped seven people in 1976 and 1977, including the Communist party leader. The alleged victims have never been found.
More:
https://www.theguardian.com/australia-news/2019/feb/20/sydney-nanny-accused-of-role-in-pinochet-era-kidnappings
Adriana Rivas and her boss El Mamo Contreras, creator of the system of espionage to opponents during the Pinochet regime.
Google translation:
Australian ex-agent and torturer of the Pinochet dictatorship arrested in Australia
Adriana Rivas left Chile in 1978 and is accused of disappearances and human rights violations.
FEBRUARY 20, 2019 - 08:43
Australian authorities announced on Wednesday that they detained a nanny who has been in the country for more than three decades, after Chile requested her extradition on charges of kidnapping and torture during the Pinochet dictatorship.
Adriana Rivas, 66, was the secretary of the former head of the political police of the Pinochet dictatorship, the late Manuel "Mamo" Contreras, the bloodthirsty creator of the National Directorate of Intelligence during the 70s.
Detainees who survived the Chilean dictatorship have pointed out that Rivas was not only an administrative official: she was a secret agent and actively participated in the torture and disappearances of many opposition leaders and trade unionists, among them the secretary general of the Communist Party Víctor Díaz, disappeared in 1977 at 56 years old.
In 1978, the woman left Chile and settled in Australia. Since then he traveled many times to his native country.
In 2007, she was arrested at the airport in Santiago, at the request of the justice system, which understands human rights cases that occurred in the 1970s.
More:
https://www.subrayado.com.uy/detienen-australia-una-ex-agente-y-torturadora-la-dictadura-pinochet-n526956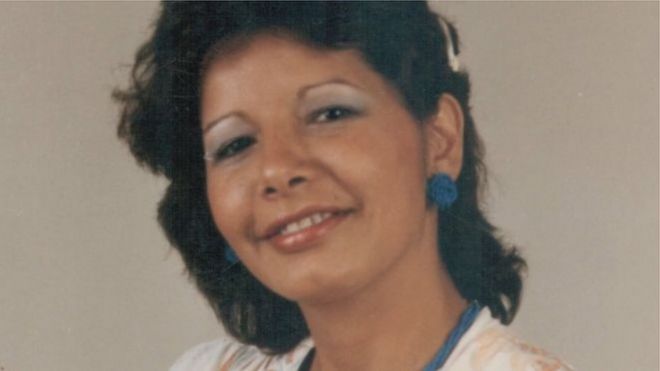 Adriana Rivas: Aide of Pinochet-era spy chief held in Australia
20 February 2019
Australian police have arrested a Chilean woman living in Sydney over her alleged involvement in a kidnapping during the military rule of Gen Augusto Pinochet in the South American country.
Adriana Rivas worked as a secretary for the infamous chief of Chile's secret police force, Manuel Contreras.
Contreras died in 2015 while serving a sentence of more than 500 years for human rights abuses.
Some 3,000 Pinochet opponents were killed during the 1970s and 1980s.
Chilean authorities accuse Ms Rivas of having participated in the kidnapping and disappearance of the secretary-general of the Communist Party, Víctor Díaz.
'Best days of my life'
Ms Rivas, who is now 66, worked for Manuel Contreras from 1973 to 1976 at the National Intelligence Directorate (Dina), the secret police force founded by Gen Pinochet to hunt down his political opponents.
More than 40,000 people were politically persecuted during the Pinochet era, which lasted from 1973 to 1990.
More:
https://www.bbc.com/news/world-latin-america-47303788
0 replies, 427 views