Fri Apr 19, 2019, 05:43 PM
Judi Lynn (135,854 posts)
Peru ex-president leaves cadaver as sign of 'contempt' for his enemies - suicide note
APRIL 19, 2019 / 4:56 PM / UPDATED 43 MINUTES AGO
Marco Aquino
3 MIN READ
LIMA (Reuters) - Peruvian ex-president Alan Garcia wrote in an alleged suicide note read by family members at a wake on Friday that he had killed himself in order to avoid humiliation at the hands of his political enemies.
Garcia shot himself in the head earlier this week as police arrived at his door to arrest him in connection with alleged bribes from Brazilian builder Odebrecht, in the most dramatic turn yet in Latin America's largest graft scandal. Before his suicide, Garcia had repeatedly brushed off allegations of corruption as a political hit.
One of Garcia´s daughters read the apparent suicide note at a wake held by his APRA political party, which twice helped usher Garcia to the presidency.
. . .
"I will not be humiliated," read Luciana Garcia, citing a note left by her father before his suicide. "I have seen others paraded around in handcuffs, living a miserable existence, but Alan Garcia has no need to suffer these injustices."
More:
https://uk.reuters.com/article/uk-peru-corruption/peru-ex-president-leaves-cadaver-as-sign-of-contempt-for-his-enemies-suicide-note-idUKKCN1RV1A9?rpc=401&
Pres. Alan "Two Breakfasts" Garcia, laboring under the beliefhe is being the "life of the party" for some of his workers in Peru's government.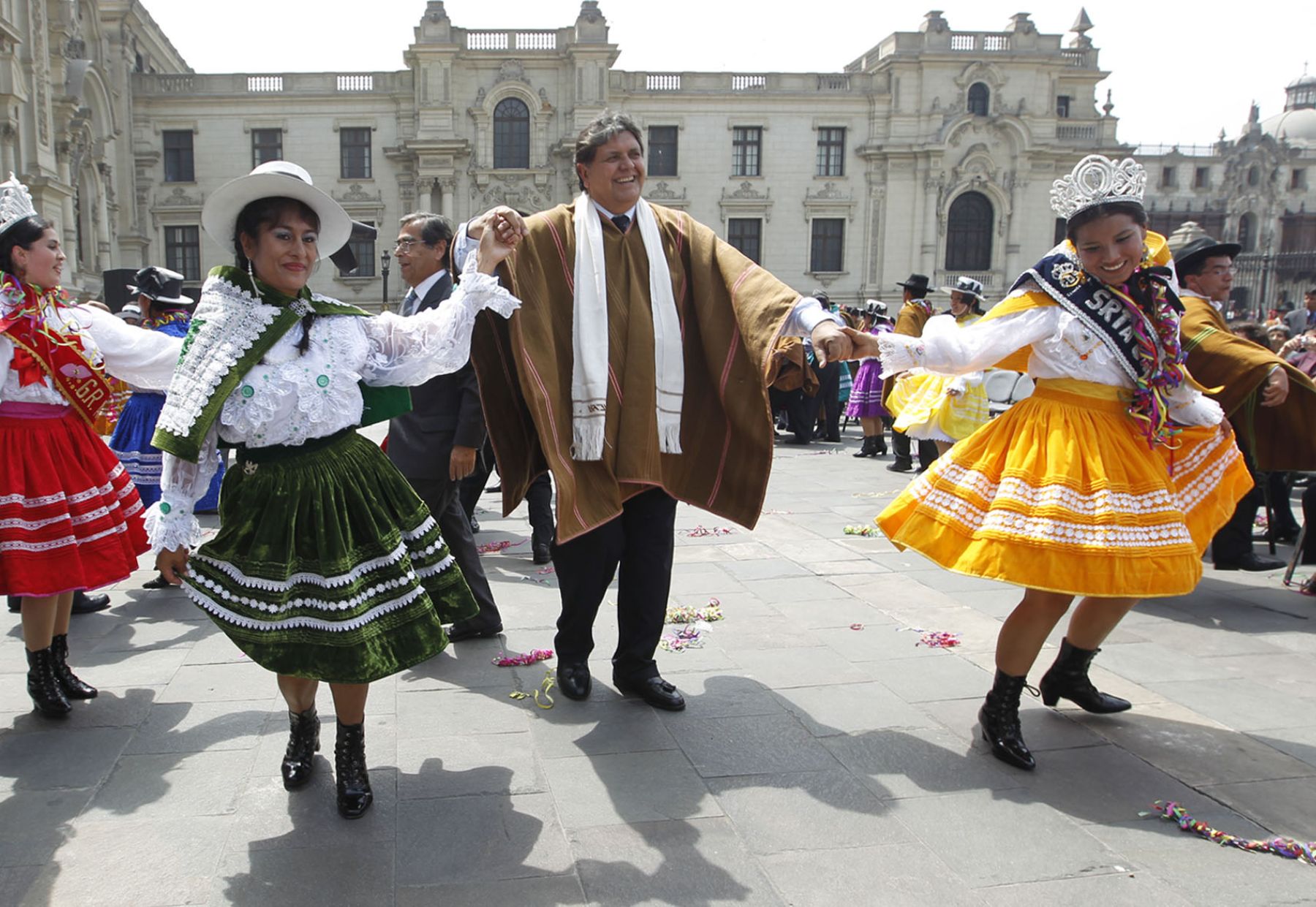 Don't forget his record of ordering a massacre of over 300 prisoners in a Peruvian prison during his first Presidential term in the 1980's, and of his bloody assault in 2009 upon indigenous people protesting being thrown out of their forest home in the Amazon in order for Garcia to sell their ancestral homes to oil company, calling them "selfish" for not wanting to be homeless in a strange land with no training for life outside. He had his military fire on them from the ground, and fly over them in helicopters and shoot down at them in the Bagua Massacre. Witnesses saw the military dumping body bags holding the dead into the river, and an honest government account of the dead and missing was clearly inaccurate.
0 replies, 359 views