Thu May 9, 2019, 12:40 PM
sandensea (9,124 posts)
Argentine lawmaker fights for life after shooting
An Argentine lawmaker has been seriously injured and another man has been killed after being shot in a brazen attack near the congressional building in the country's capital, authorities said Thursday.
Congressman Héctor Olivares, 61, was shot at around 7 a.m. local time. Olivares, who represents La Rioja Province, is being treated at a hospital in Buenos Aires and is in
critical condition
.
The man killed was identified as Miguel Yadón, 58, a federal electricity agency official for La Rioja. Yadón, an adviser to Olivares and friends since their teenage years, was shot at least six times.
A video of the shooting released by the security minister showed that a parked car was waiting for Yadón and Olivares. The assailants
appeared noticeably unhurried and took no precautions against being identified
; one exited the car and left on foot.
Olivares belongs to the centrist UCR - junior members of President Mauricio Macri's right-wing "Let's Change" coalition. Before he was shot, he had been discussing
a bill against hooliganism in Argentine soccer
, which produces some of the best players in the world - but is plagued by entrenched corruption and violence.
Macri, a former head of the Boca Juniors football club (one of the country's most important), has long been dogged by allegations of ties to soccer gangs - known locally as
barras bravas
.
Federal Prosecutor Carlos Stornelli and Boca Juniors head Daniel Angelici - both longtime Macri confidants - are
known to be close to Rafael di Zeo, a top soccer hooligan gang leader
. Stornelli was recently charged in the "Extortiongate" scandal involving Argentine intelligence attempts to extract false testimony against opponents, as well as payoffs.
Attacks on politicians are unusual in Argentina, a country of 44 million people, where the news usually centers on an ongoing economic crisis since Macri's carry-trade debt bubble imploded a year ago.
At:
https://www.yahoo.com/news/argentina-lawmaker-shot-injured-apparent-attack-132704587.html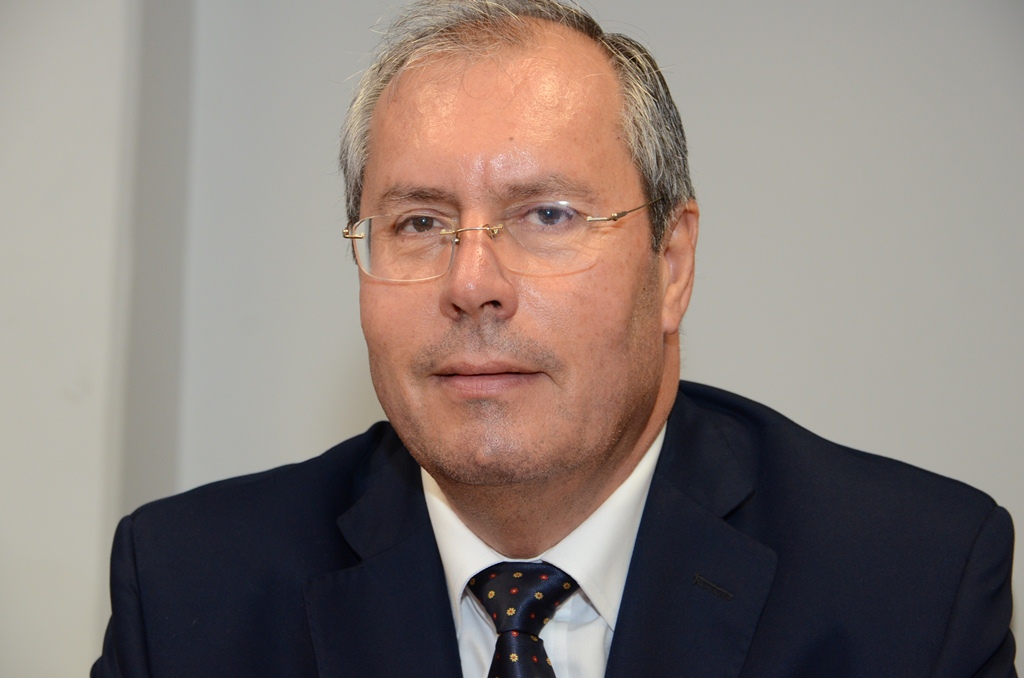 Argentine Congressman Héctor Olivares, who remains in critical condition after being shot from a parked vehicle.
The day before, Olivares has sponsored a bill against hooliganism in Argentine soccer - whose ties include those to President Mauricio Macri, a longtime principal in the Boca Juniors football club.
6 replies, 830 views
Replies to this discussion thread
| | | | |
| --- | --- | --- | --- |
| 6 replies | Author | Time | Post |
| Argentine lawmaker fights for life after shooting (Original post) | sandensea | May 2019 | OP |
| | Judi Lynn | May 2019 | #1 |
| | sandensea | May 2019 | #3 |
| | Judi Lynn | May 2019 | #4 |
| | Judi Lynn | May 2019 | #2 |
| | Eugene | May 2019 | #5 |
| | Judi Lynn | May 2019 | #6 |
---
Response to sandensea (Original post)
Thu May 9, 2019, 04:53 PM
Judi Lynn (134,761 posts)
1. This isn't going to boost Macri's popularity in the country, is it?
I'm not sure I grasp the elements properly, maybe not at all, but it looks as if there has been a public act against someone who dared to try to modify how the sport is conducted currently. Could it be a way of telling people to stay out of their business?

Surprised to see Stornelli appearing in the news again in another unpleasant association. Macri is starting to stand out more conspicuously as being much more common, and thuggish than he has been trying to portray, so much more like Trump. That's not going to enhance his popularity approaching the election. Is there enough "white trash" to keep him afloat, like Trump?

Looks as if they have embarked upon a dangerous pattern if they are breaking open assassinations of oppositions in public. Uh, oh, this sounds very much like Bolsonaro, it just occurred to me. Is it a power play to conduct executions so brazenly instead of sneaking around and knocking them off in private?

Yikes.
---
Response to Judi Lynn (Reply #1)
Thu May 9, 2019, 08:44 PM
sandensea (9,124 posts)
3. At the very least, this reminds voters he can't deliver on law-and-order issues either
Among right-wing white voters, in Argentina as in the U.S., law-and-order issues figure prominently - though, and that said, this year the economy is far and away issue #1 (you can imagine!).

As to the attack, there's now reason to believe the target may have indeed been Mr. Yadón (the deceased) rather than the congressman, and that the murder may have been motivated by a personal/professional dispute rather than politics.

Both Yadón and Juan Jesús Fernández (the assailant) are Gypsy Argentines, and there may have been bad blood between them - in some ways not unlike vendettas among Southern Italians.

But police say it's not been established whether the two knew each other at all, so this may have likewise been a case of mistaken identity - i.e. that Fernández thought it was someone else.

Either way, it's shocking news in a country where no sitting member of Congress has been killed since Rodolfo Ortega Peña (a left-wing Peronist) in 1974.

Indeed, most congresspeople Argentina regularly walk to and from work with no security; Olivares and Yadón were in fact taking a morning walk around Congressional Square when they were attacked.

I should note Congressman Olivares is still alive - but, reportedly clinging to life by a thread, as the bullets pierced his liver and pancreas. He's 61 but in good health, so he still has a chance.

All the Best to him.

---
Response to sandensea (Reply #3)
Thu May 9, 2019, 10:06 PM
Judi Lynn (134,761 posts)
4. The new information does change perception about motivation, apparently.
It sounds as if there may be a stronger group of moderate people in Argentina than might have been believed when Macri seemed to leap into international view with his election.

Looks like the next day or so will tell a lot about Congressman Olivares' chances, right? Very, very serious.

Here's hoping the doctors and the detectives all can do their best work dealing with the suffering after this violence.

Thanks for the update.
---
Response to sandensea (Original post)
Thu May 9, 2019, 08:39 PM
Judi Lynn (134,761 posts)
2. Argentine deputy targeted in 'premeditated shooting'
5 minutes ago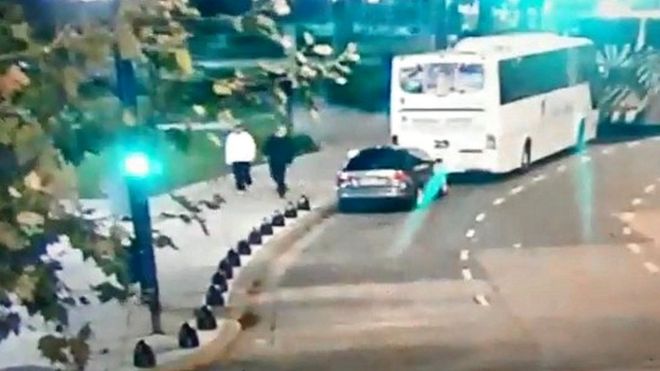 GETTY IMAGES
Miguel Marcelo Yadón (white top) was killed in the shooting that injured Hector Olivares (in black)
An Argentine deputy has been seriously injured and another man killed in a shooting outside parliament in Buenos Aires, officials say.
Hector Olivares, of Argentina's Radical Civic Union (UCR), was shot three times by armed suspects while walking with a colleague on Thursday morning.
Mr Olivares, 61, was taken to hospital. His colleague Miguel Marcelo Yadón died from his injuries, police said.
Mr Olivares had been working on a law to limit football-related violence.
Police have not said if there is any link between the initiative and Thursday's attack.
The two men were targeted by suspects in a vehicle near the National Congress building at about 07:00 local time (10:00 GMT).
Fellow UCR lawmaker, José Cano, said the shooting was a "premeditated act".
More:
https://www.bbc.com/news/world-latin-america-4822317
---
Response to sandensea (Original post)
Fri May 10, 2019, 01:26 PM
Eugene (46,088 posts)
5. Argentina gang arrested after Congress attack; wounded lawmaker condition critical
---
Response to sandensea (Original post)
Sun May 12, 2019, 10:01 PM
Judi Lynn (134,761 posts)
6. Argentine legislator dies 3 days after attack by gunmen
THE ASSOCIATED PRESS
MAY 12, 2019 09:28 PM, UPDATED 30 MINUTES AGO
FILE - In this May 18, 2016 file photo provided by the Nation's Honorable Chamber of Deputies, lawmaker Hector Olivares attends a congressional commission session in Buenos Aires, Argentina. Argentine Senate President Federico Pinedo confirmed on May 12, 2019 that Olivares died after he was seriously injured in a May 9 shooting near the congressional building in Buenos Aires. (Nation's Honorable Chamber of Deputies, HCDN via AP, File) AP
BUENOS AIRES, ARGENTINA
Argentine legislator Héctor Olivares died three days after being seriously wounded in a gun attack that killed a provincial official, a Senate official said Sunday.
Acting Senate president Federico Pinedo said Olivares died of his wounds earlier in the day.
"A great pain the death of Deputy Olivares," Pinedo tweeted.
President Mauricio Macri decreed a 48-hour period of national mourning.
More:
https://www.thestate.com/news/nation-world/world/article230328354.html