Wed Sep 18, 2019, 09:02 PM
sandensea (9,418 posts)
UN calls on Argentina's Macri to repeal 2017 immigration decree
A UN rights watchdog has urged the Argentine government to repeal a 2017 decree that hardened immigration policy, saying it "contravenes the principles" of the UN Convention on the Rights of Migrants - ratified by Argentina in 2007.
The
UN Committee on Migrant Workers
, composed of 14 international specialists, called on Macri to "take immediate measures to repeal" the decree, which tightened immigration policy and expediting deportation proceedings.
The body said it had "raised concern about Decree No. 70/2017, which contravenes the principles of the UN Convention on the Rights of Migrants, and therefore requests its urgent derogation."
Macri's January 2017 decree superseded a 2004 law
passed by Congress
, and signed by the late former President NÚstor Kirchner.
The 2004 law already allowed for the detention of immigrants for specific violations (mostly felonies) and for deportations - though only with a court order.
Macri's decree
rescinded the right to due process for immigrants
once felony charges were filed. A district court in March 2018 ruled the decree
unconstitutional
- though the Argentine Supreme Court has delayed issuing a ruling.
Xenophobic and discriminatory
The group also criticized the "
xenophobic and discriminatory statements made by authorities
, leaders and the media" in Argentina.
Macri's hard-line Security Minister, Patricia Bullrich, justified the decree by claiming that "20% of the prison population are foreigners" - a claim she and others in the Macri administration repeated this year.
The actual figure is 6%
.
Macri's running mate this year, Miguel Pichetto, has repeatedly called immigrants "criminals," "drug traffickers," "mafias," and "trash."
While Argentina was largely populated by European immigrants who arrived between 1870 and 1930, only 5% of its 45 million people today were born abroad (compared to 14% in the U.S.).
But since 1960, most immigrants in Argentina have come from neighboring countries and are largely indigenous or mestizo.
Many face discrimination and poor living conditions.
At:
https://www.batimes.com.ar/news/argentina/un-calls-on-argentina-to-repeal-2017-immigration-decree.phtml


Paraguayan immigrants - Argentina's largest foreign-born community - celebrate a recent Immigrants' Festival in Buenos Aires.

Anti-immigrant sentiment rose sharply in Argentina from the 1990s onwards - a trend President Mauricio Macri has been accused of exploiting for political gain as mayor of Buenos Aires and then president.

His choice of hard-line senator Miguel Pichetto - whose anti-immigrant rhetoric has led critics to brand him the "Argentine Bolsonaro" - appears to confirm this image.
2 replies, 282 views
Replies to this discussion thread
| | | | |
| --- | --- | --- | --- |
| 2 replies | Author | Time | Post |
| UN calls on Argentina's Macri to repeal 2017 immigration decree (Original post) | sandensea | Sep 18 | OP |
| | Judi Lynn | Sep 19 | #1 |
| | sandensea | Sep 19 | #2 |
---
Response to sandensea (Original post)
Thu Sep 19, 2019, 12:48 AM
Judi Lynn (135,858 posts)
1. A home for the criminally insane called and said it wants Miguel Pichetto, Macri's guy, back.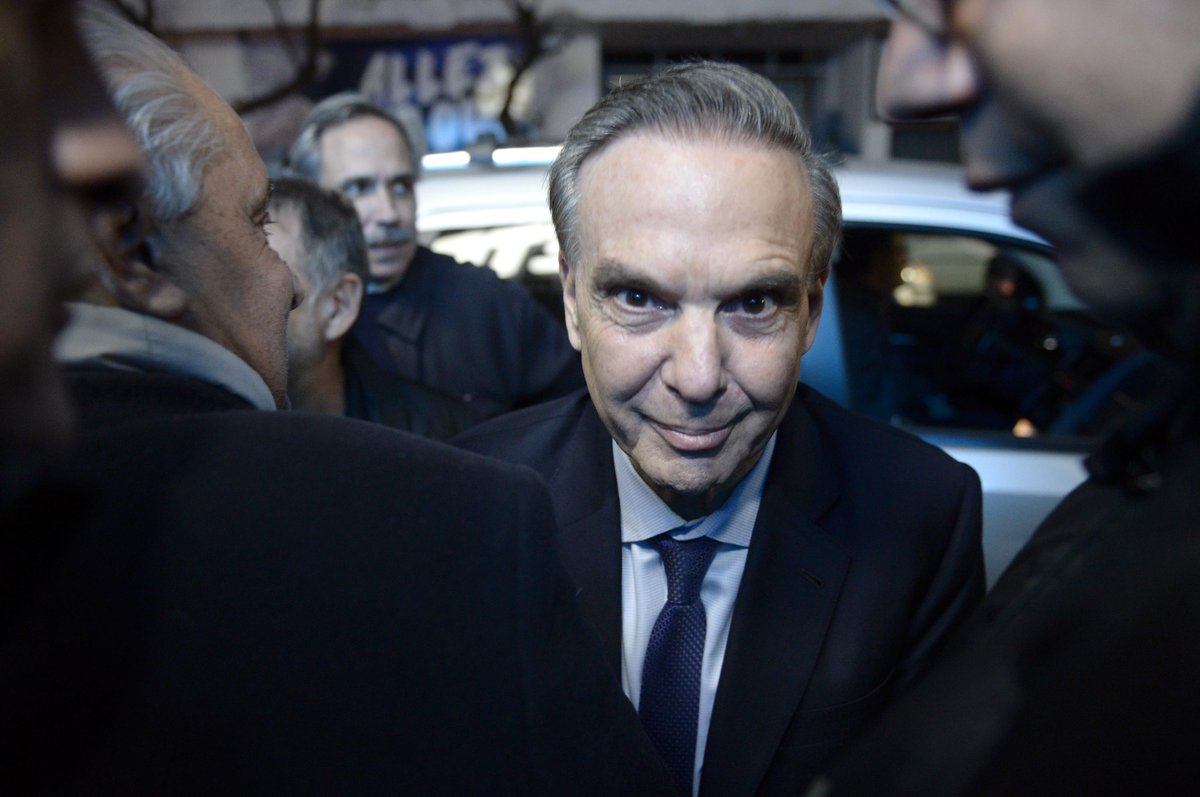 In the meantime, it appears both Bolsonaro and Macri seem to be regarded as their countries' Trump monsters.
As soon as I started reading this article, it sounded exactly as if Macri has been straining to destroy everything accomplished by NÚstor Kirchner, who did so much to repair the damage done by the dictatorship, and the next presidents.
When I was posting at CNN's old message board system, in the US/Cuban relations forum, a woman, Maria Lamoretti, who was Italian, and a gentleman who, I learned over the years, had been a UPI foreign journalist, who had studied at universities in Latin America, who had been working in Argentina and in Chile during their dictatorships, used to communicate regularly, talking about events there, (Maria had to pay an exorbitant fee in those days to be online in Argentina) and they both agreed that in Argentina most of the people there see themselves as being the "Europeans of Latin America." They were both wild about Argentina's soccer team!
That's when I learned Argentina most definitely has a relationship to ancestry far different, generally, from the majorities in other countries. That didn't seem to be a handicap for NÚstor Kirchner, did it, when he created the new immigration program?
What a shame Macri has gone this far. It's going to take someone as well-educated psychologically, and socially, to overcome this provincial disgrace, fear and hatred of people from elsewhere.
---
Response to Judi Lynn (Reply #1)
Thu Sep 19, 2019, 02:18 AM
sandensea (9,418 posts)
2. If someone wanted to make an Argentine remake of the Dracula films, I think they found their guy!
Pichetto has really been working overtime to rally the angry, right-wing white voter. They don't call him Fachetto (the 'little fascist') for nothing.

While the economy is much more important to most white Argentine voters (and everyone else) than immigration, a sizable percentage long for the days when "almost everyone" around them was white (this was until the early '90s or so).

They saw Macri as their last, best hope for "a miracle" in that regard - i.e. that he could make Argentina white again by kicking the immigrants out.

Trouble is, racists already vote for Macri and his candidates - so in the end, all Pichetto does is alienate the few moderate voters who might have still voted for Macri (simply out of a dislike for Mrs. Kirchner).

And even then, it wouldn't make any difference - given the severe Macrisis.

Because at the end of the day, being white don't mean much if you're in dire straits. Macri forgot that.

Thanks as always for you keen observations, Judi. Can't wait to see what the CIA whistleblower's report has to say about Cheeto and his illicit "promise" to some unnamed foreign leader (assuming we ever do see the report!).