Wed Nov 6, 2019, 03:21 AM
Judi Lynn (140,920 posts)
5 replies, 373 views
Replies to this discussion thread
| | | | |
| --- | --- | --- | --- |
| 5 replies | Author | Time | Post |
| Protesters clash with armored police trucks in Chile (Original post) | Judi Lynn | Nov 2019 | OP |
| | emmaverybo | Nov 2019 | #1 |
| | Judi Lynn | Nov 2019 | #2 |
| | emmaverybo | Nov 2019 | #3 |
| | emmaverybo | Nov 2019 | #4 |
| | Judi Lynn | Nov 2019 | #5 |
---
Response to Judi Lynn (Original post)
Wed Nov 6, 2019, 05:46 AM
emmaverybo (7,822 posts)
1. They are very brave. High school kids started these ongoing protests. Your post got me reading
---
Response to emmaverybo (Reply #1)
Wed Nov 6, 2019, 10:18 PM
Judi Lynn (140,920 posts)
2. Wonderful link, emmaverybo. Had only seen still pictures of the furry protesters before tonight,
as they ran through the streets with their taller friends. Never saw them in action until opening the link.
It's tremendous learning Negro Matapacos is internationally famous, now, as a symbol of the devotion and courage of the great downtown dogs in Santiago as they run with their friends to try to break through the determination of the fascist oligarchs to destroy all dissent permanently.
The young ones now are very aware it wasn't more than several decades ago the student protesters were being kidnapped right from their schoolrooms, their homes, taken off the streets, shot down in the streets, or dragged of to one of at least 11 separate torture centers in Chile, and the exceptionally hated ones kept in one of the torture ships like "La Esmeralda" which plied the waters off Chile's shores with the prisoners while their guests were tortured relentlessly, ferociously, sometimes to death throughout all the torture centers. The Pinochet people weren't slightly worried about being punished for their crimes against humanity, either.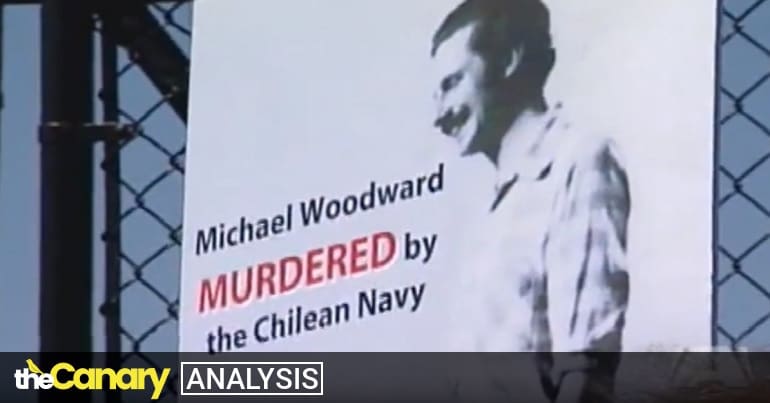 Pinochet's torture ship sails into Sydney, sparking protests
Elle Hunt
Fri 4 Nov 2016 17.28 EDTLast modified on Fri 4 Nov 2016 18.31 EDT
The appearance of a Chilean naval vessel in Sydney Harbour, which had been used as a "torture chamber" by the Pinochet regime, has sparked protests from Chilean-Australians who say it should be removed from service.
The Esmeralda, a four-masted tall ship that is nearly 400ft long, is in Sydney as part of its 61st training cruise and has been docked at Garden Island since Thursday morning.
Considered a national symbol of Chile, it is used as a sail training vessel by the country's navy and spends about half the year sailing around the world. It was last in Sydney in 2012.
But its tours have sparked controversy after a series of human rights reports revealed that the ship was used to detain victims of the Augusto Pinochet's regime in September 1973.
A 1986 US Senate report suggesting that as many as 112 people – including 40 women – were held on the ship, with rape, electric shocks, mock executions and beatings among the crimes reportedly carried out on board.
A British-Chilean priest, Father Michael Woodward, who had been tortured on board, was taken off the vessel for treatment at a naval hospital but died of his injuries in transit.
More:
https://www.theguardian.com/australia-news/2016/nov/05/pinochets-torture-ship-sails-into-sydney-sparking-protests
Torture Ship Sparks Protests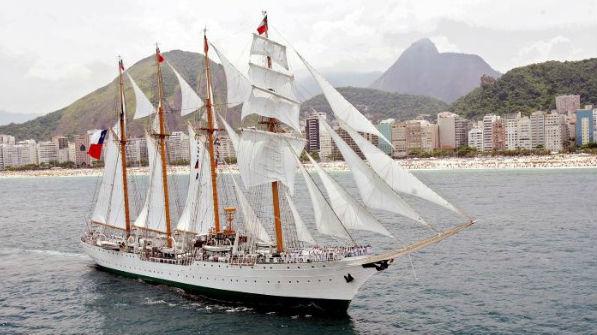 BY THE MARITIME EXECUTIVE 2015-09-01 17:18:00
About 60 people gathered in London on August 29 to protest the arrival of La Esmeralda. The vessel is a Chilean naval ship used during General Augusto Pinochet's dictatorship as a torture and interrogation center. The ship docked in London's Canary Wharf.
Protestors call La Esmeralda a torture ship and see it as a symbol of Chilean life under military rule. The Ministry of Defense contends that the vessel's arrival is symbolic of the U.K.'s strong relationship with Chile.
Pinochet displaced Salvador Allende in a bloody military coup in 1973, and more than 3,000 people were killed during his 17-year rule. Reports from Amnesty International and the Chilean Truth and Reconciliation Commission describe La Esmeralda as a floating jail and torture chamber for Pinochet's political prisoners.
. . .
https://www.maritime-executive.com/article/torture-ship-sparks-protests
See the Wikipedia regarding Pinochet's human rights violations, starting at "State-sponsored torture and repression"
https://en.wikipedia.org/wiki/Human_rights_violations_in_Pinochet%27s_Chile
It mentions there were 17 separate torture centers, actually. 17 individual places where people were thrown into the jaws of hell, and some never walked back out.
Osvaldo Romo, Pinochet's most infamous torturer:
Osvaldo Romo Wikipedia:
https://en.wikipedia.org/wiki/Osvaldo_Romo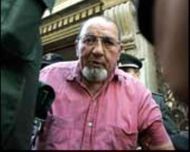 Romo Interview with tv reporter in Miami:
These young protesters are totally aware of what has happened in their country, in their cities, in their streets not so long ago. Maybe some of their relatives were tortured or murdered. Of course they are far more serious than mere photos can reveal, as they know they are against a President who has supported Pinochet, even put some of Pinochet's own administration officials in his own cabinet. They have so LITTLE to use to wage their protests, but they need to do it, just as those who lived or died earlier, fighting the same murderous greed and power obsession, right where it never really was defeated. They clearly are doing it for humanity, as they won't necessarily see any immediate benefits themselves, they do it for the future.
Thank you for the imagery, and the feelings which need to be activated repeatedly, and never forgotten. The struggle is everyone's who hopes to see the end of monsters.
---
Response to Judi Lynn (Reply #2)
Fri Nov 8, 2019, 05:38 AM
emmaverybo (7,822 posts)
3. Thank you Judi. I had no background. I had no knowledge, no context at all. Thank you for all you
do to put us in touch with what is going on in worlds we are so removed from, sacrifices we otherwise would not know have existed. You put these protests in such a vivid perspective for me.

I am amazed at these young people who as you say won't themselves be rewarded, yet risk their lives in honor of past sacrifices, in hope of other people's futures, against a terrible force, against all odds.

I am going to start reading the material in the links.

I am so moved...

Troubled and moved.

Thank you Judi.
---
Response to Judi Lynn (Original post)
Fri Nov 8, 2019, 06:01 AM
emmaverybo (7,822 posts)
4. Kids being blinded by rubber bullets, a brother killed by police, rapes, surveillance, torture...
---
Response to emmaverybo (Reply #4)
Sat Nov 9, 2019, 03:30 AM
Judi Lynn (140,920 posts)
5. What they are doing now sounds like an intensive form of lower profile terrorism.
They are doing things to these people in sneakier ways which will haunt their victims the rest of their lives, and their friends and relatives, as well. When they gather more power, the more overt forms will be employed. In the meantime, awareness of what is happening to these young people will spread throughout towns and cities, and it's all meant to frighten people into a state of paralysis.

As you research more you'll see the psychological effects of these operations taken by fascist governments usually DO discourage a lot of protest, until none but the most intrepid, and courageous ones will keep going out, and then they will be dealt with severely. It's a totally dirty, lethal game they are playing against the citizens of the country whose taxes pay their salaries.

What wretched, unwholesome, degenerate people they all are, all the violent pro-dictatorship monsters.