Wed Nov 13, 2019, 12:00 AM
Judi Lynn (135,950 posts)
Archaeologists find ancient site older than Machu Picchu
Archaeologists find ancient site older than Machu Picchu
The ancient mountaintop settlement in Peru is 1,500 metres higher than the Inca capital and has pre-Inca features
Hayley Skirka
Nov 12, 2019
Researchers in Peru have discovered an ancient site pre-dating the ancient Inca capital. Courtesy Pedro Szekely / flickr
Researchers and explorers in Peru have uncovered an ancient settlement that is older than Machu Picchu.
Archaeologists Thomas Hardy and Adan Choqque Arce alongside explorer Albert Linn used new drone technology to explore the ancient settlement high in the Peruvian Andes.
Located in an area called Wat'a and sitting at an altitude of almost 4,000 metres, 1,500 metres higher than the ancient capital of the Inca community, the region had previously only been explored using traditional archaeological methods.
. . .
Using Light Detection and Ranging technology (Lidar) the trio were able to identify signature Inca terracing and pre-Inca structures for the first time.
More:
https://www.thenational.ae/lifestyle/travel/archaeologists-find-ancient-site-older-than-machu-picchu-1.936503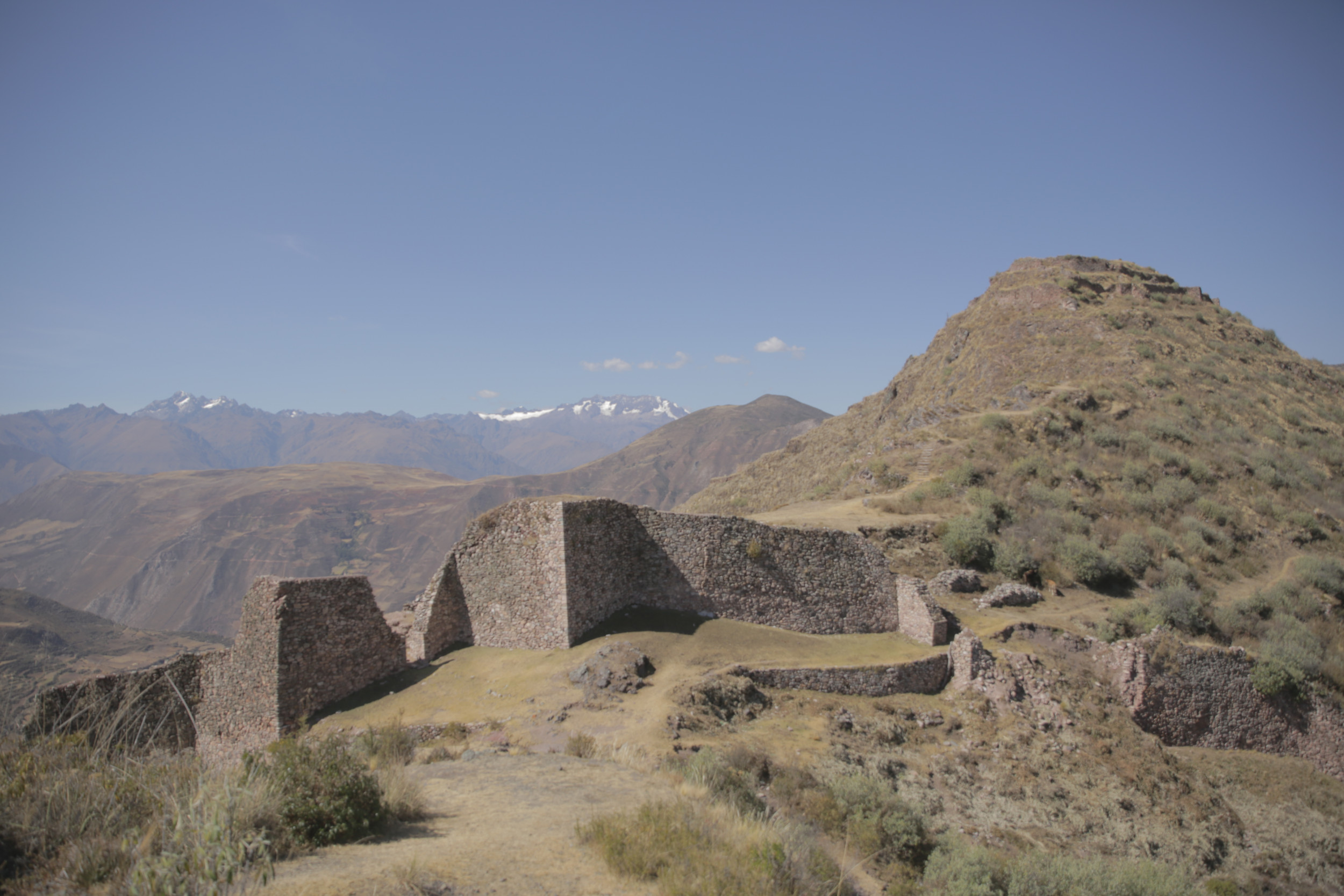 ANCIENT INCA CITY LOCATED 13,000 FEET HIGH IN PERUVIAN ANDES REVEALED BY LASER TECHNOLOGY
BY ARISTOS GEORGIOU ON 11/10/19 AT 5:00 AM EST
Researchers have uncovered fascinating new insights into an ancient mountaintop settlement high up in the Peruvian Andes, which pre-dates the famous Inca site of Machu Picchu.
National Geographic explorer Albert Lin—along with archaeologists Adan Choqque Arce and Thomas Hardy—used a revolutionary technology known as LiDAR (light detection and ranging) to reveal the full extent of this city, which was settled by the Incas and the people that came before them (often referred to as the pre-Incas).
The settlement lies in an archaeological zone known as Wat'a—meaning "island" in the local Indigenous language—at an altitude of around 13,000 feet. This is around 5,000 feet higher than Machu Picchu, the crowning glory of the Inca civilization.
"It is very challenging to get there," Lin told Newsweek. "You're at around 13,000 feet of elevation and its mostly open landscape because there's not a lot of trees around, so you're basically baking in the high altitude sun, all the way up."
More:
https://www.newsweek.com/ancient-inca-city-peruvian-andes-1468755
Also posted in Anthropology:
https://www.democraticunderground.com/12295078
4 replies, 463 views
Replies to this discussion thread
| | | | |
| --- | --- | --- | --- |
| 4 replies | Author | Time | Post |
| Archaeologists find ancient site older than Machu Picchu (Original post) | Judi Lynn | Nov 13 | OP |
| | FirstLight | Nov 13 | #1 |
| | Judi Lynn | Nov 13 | #3 |
| | cilla4progress | Nov 13 | #2 |
| | Judi Lynn | Nov 13 | #4 |
---
Response to Judi Lynn (Original post)
Wed Nov 13, 2019, 12:15 AM
FirstLight (10,671 posts)
1. That's awesome!
I would love to hear and see more about this find! I always loved archaeology, wish I'd been able to school for it, probably lacked the patience. But I can still be a nerd about the new finds!
Thanks for sharing!
---
Response to FirstLight (Reply #1)
Wed Nov 13, 2019, 12:39 AM
Judi Lynn (135,950 posts)
3. This would be the most spectacular time on earth to be an archeologist
now they can use satellites, and airplanes to employ amazing camera penetration through forests, all kinds of vegetation, sand, deep water, etc. to discover things which disappeared so long ago. I imagine earlier people discovered most of the easy ones long ago!
If we're lucky we'll find out about it online, if we look in the right places at the right time.
Unbelievably exciting, as the centuries even millennia are being stripped away, and the time frames all expanded of what they are learning.
Thanks for your comment.
---
Response to Judi Lynn (Original post)
Wed Nov 13, 2019, 12:21 AM
cilla4progress (12,295 posts)
2. Enjoying watching Native America
on PBS. Learning about these cultures!
---
Response to cilla4progress (Reply #2)
Wed Nov 13, 2019, 12:45 AM
Judi Lynn (135,950 posts)
4. So glad when chances arise to learn more.Caucasian Americans were raised to shun all people of color
and to be completely ignorant of the horrendous, and vicious treatment of the Original People in the continent when they arrived.

No time to communicate, no interest in befriending, considering what the intentions were of the invaders. No interest in treating them as equals, and the actual citizens who got here first.

Just claim they aren't as good, kill them, pay soldiers and settlers to kill them, until they're all gone.

Really sick isn't it?

Good for PBS. There's so much to learn, and so much poison to remove from our BAD educations and the terrible effect they had on our view of human beings.

Thank you for your post.