Fri Mar 20, 2020, 07:38 PM
Judi Lynn (139,737 posts)
Unions call to halt Chilean mines
Unions call to halt Chilean mines
Bnamericas
Published: Friday, March 20, 2020
Chilean mining unions are calling to drastically reduce the workforce of state and private sector operations to thwart the expansion of COVID-19.
"We've asked all private mining companies to guarantee health and safety of all their workers and just have the minimum personnel required to operate critical facilities," Óscar Villaroel, VP of private mining sector supervisors union Fesumin told BNamericas.
Unionized workers at state-owned Codelco's Chuquicamata and BHP's Escondida copper mines are asking authorities to halt operations, alleging contagion risks when using buses to travel to and from the mine sites, and in canteens.
"At Chuqui we have 4,600 workers from five different unions but if we add contractors the number rises to 8,000. There's a high contagion risk because we don't have enough medical and prevention supplies. The right decision to avoid new coronavirus cases is to shut down the operation," Chuquicamata's number 3 union secretary, Miguel Véliz, told BNamericas.
More:
https://www.bnamericas.com/en/news/unions-call-to-halt-chilean-mines
Images of Chuquicamata mine, in Chile:
https://tinyurl.com/tsuta9n
Earthshots: Satellite Images of Environmental Change
You are hereHome » Mining» Chuquicamata Mine, Chile
The Atacama Desert of northern Chile has minimal vegetation. But it has ample mineral wealth: large amounts of copper, gold, silver, and other industrial metals. This includes the world's largest open pit copper mine and the second deepest open pit—the Chuquicamata Mine.
In operation since 1910, the largest open pit at the mine measures 1 kilometer deep, 3 kilometers wide, and 5 kilometers long. New York City's Central Park could fit inside it.
Evidence shows that copper has been extracted in the region for centuries. Indigenous people worked the copper deposits in pre-Hispanic times to make weapons and tools. The mine now produces 650,000 metric tons of copper annually.
More:
https://earthshots.usgs.gov/earthshots/node/113#ad-image-0-0
Image of Chuquicamata graveyard.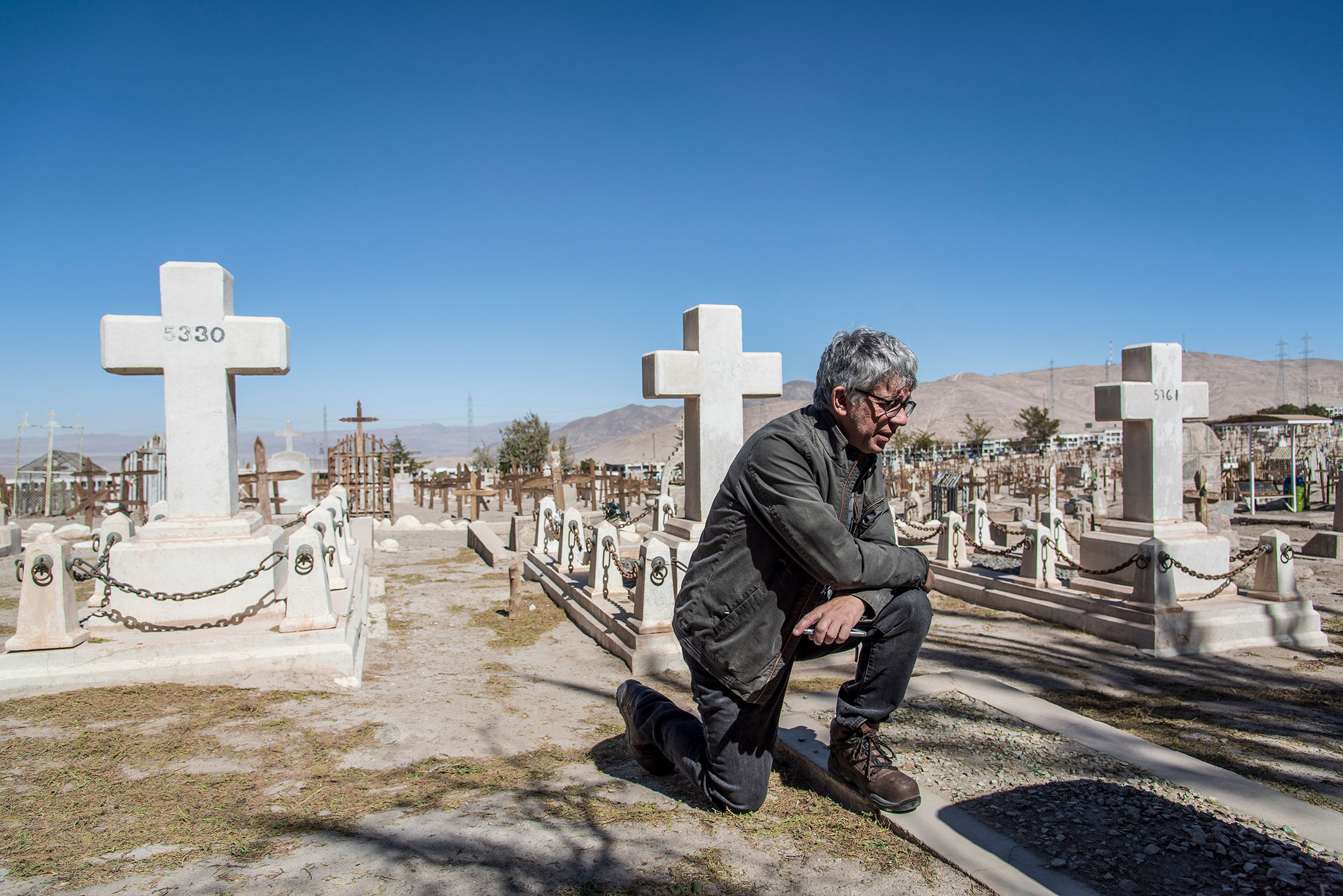 0 replies, 169 views