Wed Apr 29, 2020, 05:52 AM
Judi Lynn (140,920 posts)
Stripped Prisoners on Floor Latest Tool of Salvadoran President
37m ago
Stripped Prisoners on Floor Latest Tool of Salvadoran President
Michael McDonald, Bloomberg News
(Bloomberg) -- The photographs bounced around the world -- hundreds of tattooed Salvadoran prisoners stripped to their underwear, crowded onto the cement floor in a forced embrace of one another. With the threat of viral infection palpable, not to mention human rights concerns, the pictures looked like they'd been sneaked out.
But they were issued by the office of President Nayib Bukele as he announced a state of emergency in the prisons, vowed the use of "lethal force" and pledged to break up the notorious gangs that vie with him for control of his nation of 6.5 million.
It was only the latest display of power by the young president, in office less than a year whose take-total-charge style has earned him an enormous following at home and much concern there and elsewhere.
"I call it punitive populism," said Salvadoran security specialist Jeannette Aguilar. "These measures come in the context of Bukele's style of publicity and media use that seek to ingratiate him with public opinion."
More:
https://www.bnnbloomberg.ca/stripped-prisoners-on-floor-latest-tool-of-salvadoran-president-1.1428591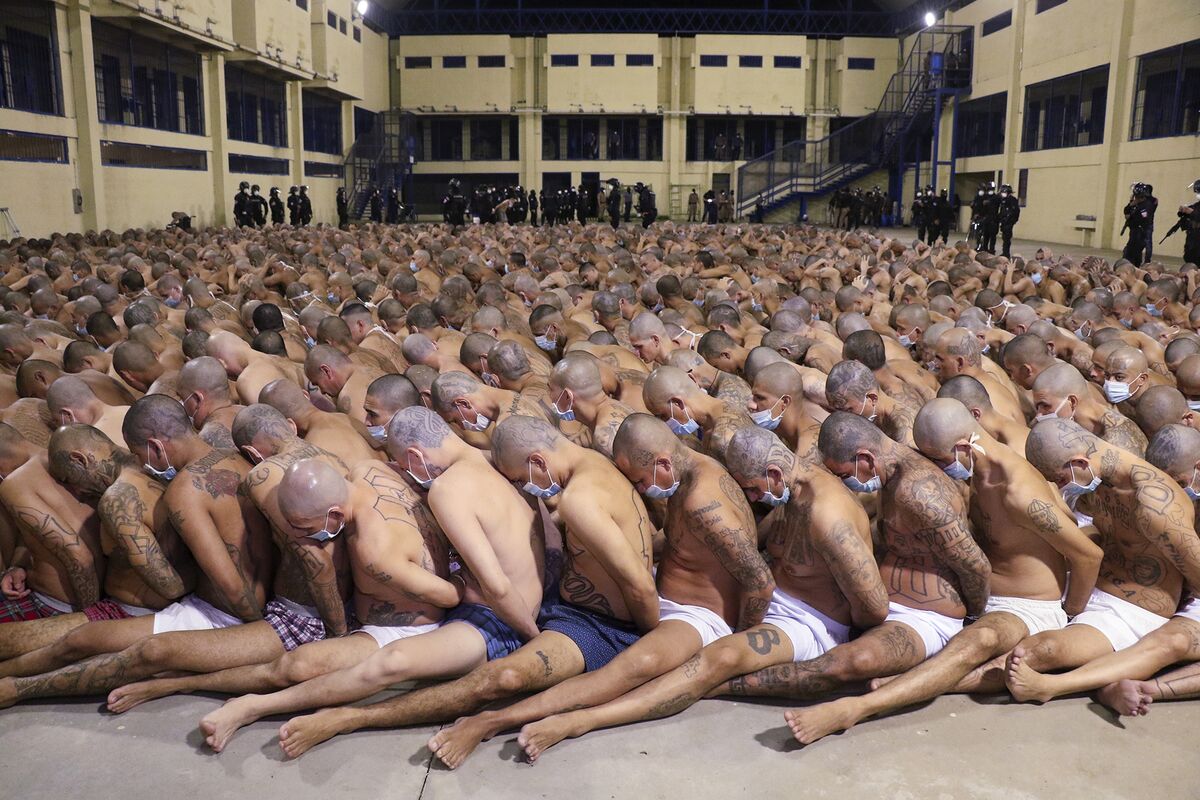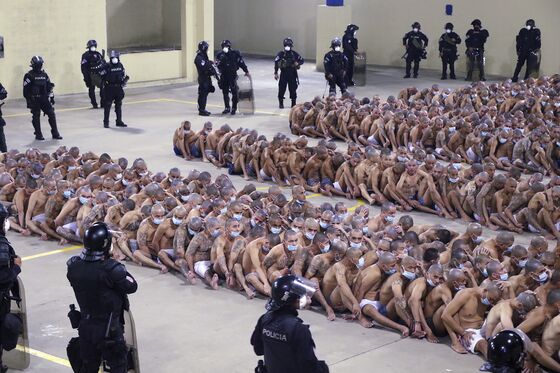 ~ ~ ~
April 17, 2020 11:51AM EDT
El Salvador: President Defies Supreme Court
OAS Should Address Disregard for Rights Rulings, Constitution
(Washington, DC) – El Salvador President Nayib Bukele, for the third time in 10 days, on April 16, 2020, publicly dismissed Supreme Court rulings to respect fundamental rights while enforcing quarantine regulations, Human Rights Watch said today. The Organization of American States (OAS) should push Bukele to respect the rule of law and consider whether his pattern of disregard for the court constitutes grounds to invoke the Democratic Charter.
Security forces enforcing quarantine regulations have arbitrarily detained hundreds of people in containment centers where there is an increased risk of spreading Covid-19. The Supreme Court issued three rulings attempting to stop these abuses, the most recent one on April 15, but Bukele issued public statements defying the court and his administration has yet to comply with the rulings.
"President Bukele's flagrant disregard of the role of the Supreme Court in protecting fundamental rights should be an early warning sign for the OAS to act now against further erosion of the rule of law and disempowerment of democratic institutions," said José Miguel Vivanco, Americas director at Human Rights Watch. "The OAS should stand up to leaders who deprive citizens of the fundamental functions of the courts to uphold the rule of law and protect against human rights violations."
On March 26, the Supreme Court ruled that existing law did not allow security forces to detain people in quarantine centers solely for violating the government's lockdown rules, and that such detentions could not be constitutionally authorized via executive decree. The court also held that "under no circumstance should police stations be used for detention, not even for a short period."
More:
https://www.hrw.org/news/2020/04/17/el-salvador-president-defies-supreme-court#
Also posted in LBN:
https://www.democraticunderground.com/10142482187
0 replies, 303 views