Wed Apr 29, 2020, 11:36 PM
Judi Lynn (147,134 posts)
Colombia's 'cocaine' hippos are restoring parts of the ecosystem
BY KAREN GRAHAM 6 HOURS AGO IN ENVIRONMENT
When the drug lord Pablo Escobar was shot dead in 1993, he left behind a zoo stocked with wild animals alongside his multibillion-dollar cocaine empire. All the animals were sent to zoos, except the four hippos, which were deemed to difficult to capture.
In the 1980s, after drug baron, Pablo Escobar had become rich and famous, he built a luxurious estate about halfway between the city of Medellin and Bogota, the Colombian capital, according to the BBC He called it Hacienda Napoles. The estate was huge, covering 20 square kilometers (7.7 square miles).
Escobar then proceeded to smuggle in all sorts of wild animals, including elephants, and giraffe, and last but not least, three females and one male hippo. And in a grand gesture to the people of Colombia, he allowed the public to wander freely around the zoo. The public also got to gaze in wonder at the full-sized concrete sculptures of dinosaurs he had built for his son.
Mounted atop the hacienda's entrance gate is a replica of the Piper PA-18 Super Cub airplane
(tail number HK-617-P) which transported Escobar's first shipment of cocaine to the United States.
XalD (CC BY 3.0)
When Escobar was shot and killed in 1993, his property was confiscated by the Colombian government. And while all the wild animals were sent to zoos in Colombia and around the world, the hippos were content to stay in their soupy lake for the next twenty years, watching nature reclaim the surrounding environment.
The property was then transformed into a zoo and theme park, complete with water slides. And the hippos? They continued to thrive and multiply. Estimates indicate there may be a total population between 80 and 100, says Jonathan Shurin, an ecologist with the University of California San Diego who studies the animals.
More:
http://www.digitaljournal.com/entertainment/entertainment/colombia-s-cocaine-hippos-are-restoring-parts-of-the-ecosystem/article/570950
Hooray, hippos!
Colombian artist Fernando Botero's painting portraying the killing of drug lord Pablo Escobar:
Fernando Botero's "Pablo Escobar Dead":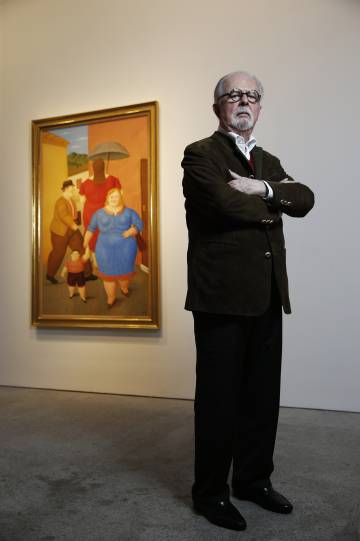 Fernando Botero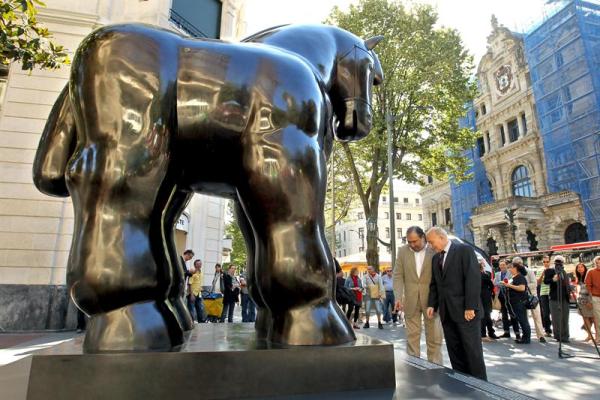 Sculptor, too.
0 replies, 437 views